Dafo Vehicle Fire Protection mitigates the overall risk of a heavy vehicle fire with a total fire protection solution.
Dafo Vehicle works with mining environments to reduce risk, mitigating any potential damage, downtime and threat to life within your high-risk operation. With low-maintenance, cost-effective systems that offer complete protection, Dafo Vehicle provides integrated solutions that reflect your needs.
With an extensive heritage of over 100 years, Dafo Vehicle has been at the forefront of fire safety development worldwide and was one of the first companies to develop integrated firefighting solutions for vehicles.
Fire suppression solutions in the mining industry
Dafo Vehicle offers a range of products to ensure safety in mining environments, which also help to minimise damage and downtime for mining operations.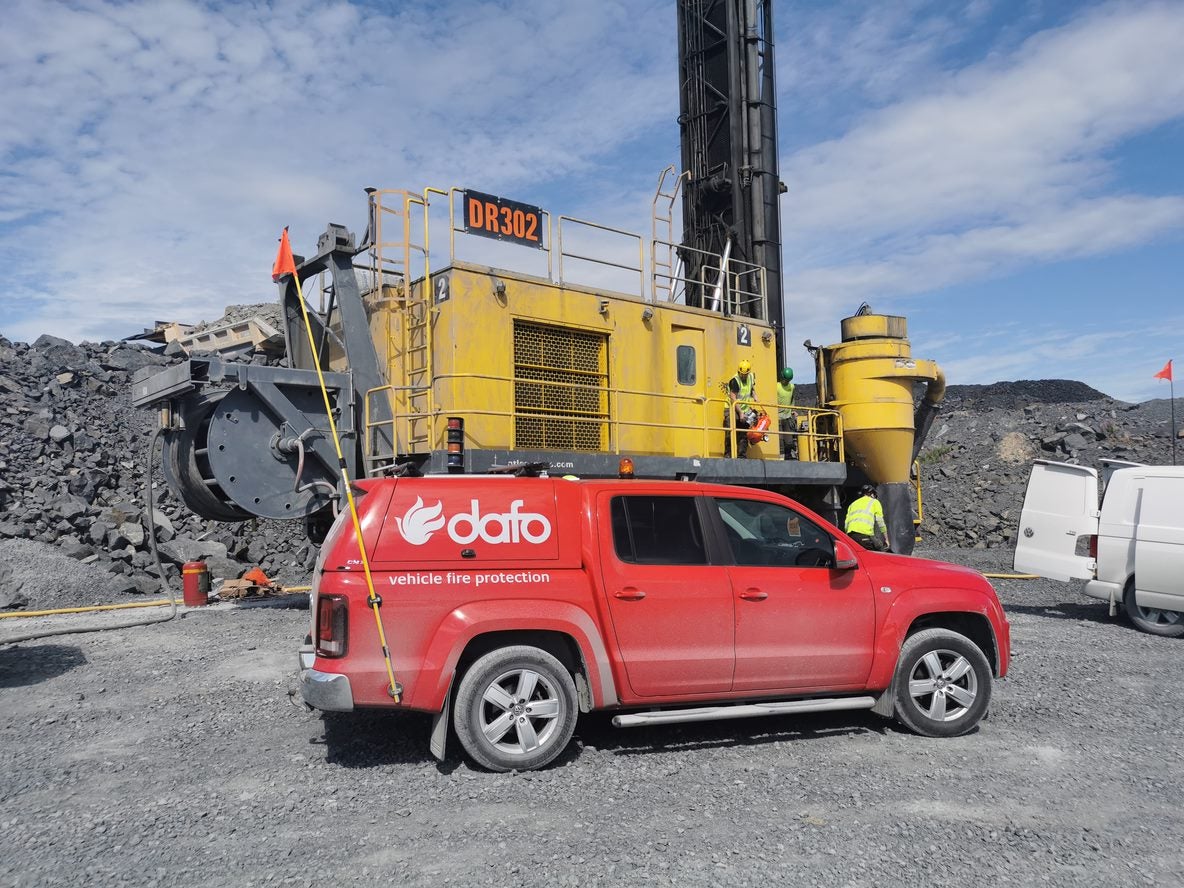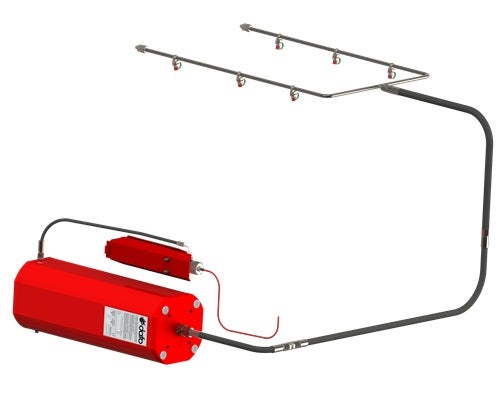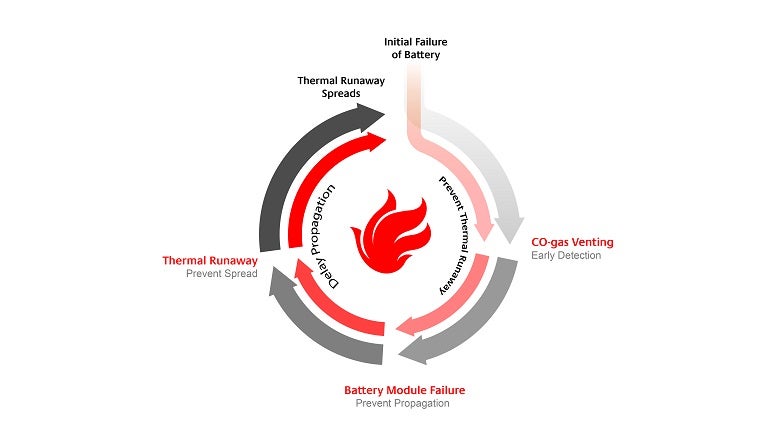 Mining environments are complex and constantly evolving, and Dafo Vehicle offers the high-risk industry the tools it needs to keep pace and prioritise safety.
For large, offroad vehicles and heavy-duty, mobile equipment operating in mining's challenging and demanding environments, there are significant fire risks, as these are often in operation 24/7 in remote locations. Due to the nature of the industry, vehicles also often transport flammable materials, which creates further fire risks.
Fire suppression systems for mining vehicles
Dafo Vehicle offers reliable and effective systems for heavy-duty vehicles, which are designed to reflect the challenging mining working environment and minimise losses.
Its robust systems protect against individual hazards, including leaking fuel, hydraulic fluid and/or lubrication and built-up flammable deposits with low lifecycle costs.
All systems are tested for fire performance and environmental durability, including Electromagnetic Compatibility, vibration, corrosion, and temperature extremes to international vehicle standards – ensuring the highest quality performance within extreme mining environments.
Integrated fire detection, alarm, suppression, and control solution
The Dafo Vehicle SV-K fire suppression system is an integrated solution, which follows a thorough risk assessment of your unique environment. Four elements work together to provide coordinated and efficient suppression. For traditional combustion engines, these elements are:
Comprising of an ultra-reliable detection system in high-risk areas to ensure fires are detected as early as possible. The reliability of the detection system also reduces the likelihood of false alarms, which would cause unnecessary downtime.
An alarm panel will alert the machine operator should the system detect a fire, so they're able to release the system. An external alarm will also alert the operator and staff within the vehicle's vicinity by sound and light. Depending on the risk level, the alarm can be designed to be seen from the control room, so operators can release suppression from a distance.
A distribution network of fire-resistant piping that protects all areas or specific locations such as turbochargers, catalytic converters, pumps, and fuel lines.
Dafo Vehicle's new generation control unit, with various features including backup power, clock and event log, access to historical data, is compatible with Dafo Vehicle's upcoming solutions and other state-of-the-art pieces.
Designed to be scalable, the agent tanks range from 5 litres to 25 litres, and can be combined with other tanks on vehicles from forklifts to heavy-duty mining equipment. Activation can take place manually or automatically in combination with any Dafo Vehicle detection and control system. Only pressurised upon activation, the risk of injury and leakage is minimised in comparison to other pressure vessels.
Fire suppression agents for vehicles
The Forrex™ suppression agent is the basis of all Dafo Vehicle's systems, specially designed to suppress fires in combustible engines. It is highly effective on fires such as petrol, diesel and hydraulic oils. Combining the features of liquid and dry chemicals, this offers flame knockdown and unique protection against re-ignition through cooling.
Dafo Vehicle's proprietary blend improves the fire-extinguishing performance of Forrex™. With coarse but small spray droplets, the suppression agent creates a liquid cooling layer to absorb radiant heat by following the outline of the engine to reach all areas. This subsequently reduces temperatures and eliminates oxygen.
Heat, fire, and smoke detectors
Dafo Vehicle offers a wide range of detectors for heat, fire, and smoke. Our solutions include:
This fixed temperature sensor triggers alarm signals at 180°C, using two steel conductors and a heat-sensitive polymer to initiate the alarm should it reach higher than 180°C. Due to the size of large mining vehicles' engine compartments, additional detection is often required.
These are more suited for detection in large engine compartments. They operate in the harshest conditions and are suited to various types of environments with fast response times, area coverage and immunity to false alarms.
Used for early warning for electrical cabinet fires, by detecting black and white smoke. The stability of the detector reduces false alarm rates with algorithms that decide whether to trigger the alarm.
Multizone temperature detection
For large vehicle coverage, detection technology can indicate excess temperatures for various zones within vehicles.
Gaseous fire suppression systems for small enclosures
For protecting hazards in smaller enclosures such as electrical cabinets, Dafo Vehicle's gaseous PFK system can be used. Combining fire suppression abilities with environmental sustainability, this system uses an FK-5-1-12 agent pressurised with nitrogen. The FK-5-1-12 is a colourless and odourless gas, which suppresses the fire by removing heat energy to interrupt combustion. This agent is non-corrosive and leaves no residue, requiring no clean-up.
As the mining industry moves towards a sustainable future, an increasing number of mining sites are transitioning to electric vehicles (EVs). EVs have a whole new set of fire risks due to the lithium-ion (li-ion) batteries that power them, which Dafo Vehicle's SafEV™ unique solution aims to address.
Using Forrex EV™ as part of the complex system solution, cooling is supplied to a fire risk to slow fire development and prevent thermal runaway from taking place.
For more information on the products, visit the Dafo Vehicle Fire Protection website via the Contact Details.