Mine Master, based in Wilków, Poland, has been supplying mining equipment for over 30 years. The company specialises in the production and supply of underground mining equipment for underground drilling, drilling rigs and roof-bolting rigs together with mining tools and the supply of loading and haulage dump trucks produced by our German shareholder GHH Fahrzeuge.
Underground drilling rigs
Mine Master offers a wide range of drilling rigs, including Face Master type: F.M. 1.4, F.M. 1.7, F.M. 2.3, F.M.2.8 CC, F.M. 2.8.S and F.M. 3.0. Among them are mechanized, single or double-boom drill jumbos, and to ensure the best performance in the most difficult of mining and tunneling conditions, some of them are computerized, equipped in different kinds of features, air conditioned or feature heated cabins.
Bolting rigs for underground mining
Mine Master's bolting equipment portfolio covers rigs including Roof Master type: R.M. 1.4, R.M. 1.4A, R.M. 1.7 and R.M.1.7A and R.M. 2.0 AR D/E. The rigs are designed to bolt roofs and walls in low, medium and high reach-profile mines and tunnels.
The Roof Master 1.4 automatic is an ultra–low profile roof bolter, equipped with automatic mast, which allows to use two length of bolts: 1.6m and 1.8m. The machine is designed to use mechanic expansion bolts as well as resign cartridge bolts. It has got an innovative, patented drilling system that uses separate drilling rods to drill in seam of 4m height.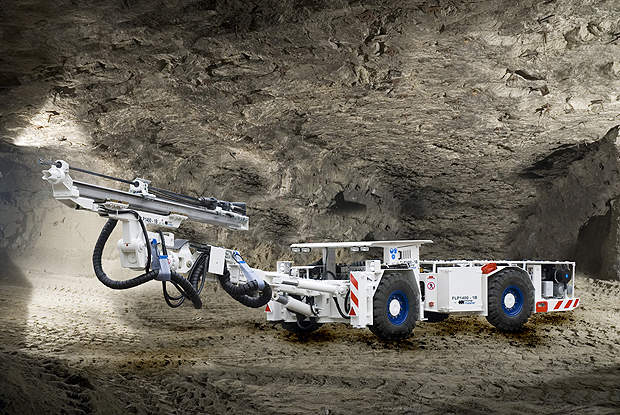 Face Master 1.4 - the mechanised drill rig for ultra-low seams is designed for drilling blast holes of diameters between 41mm and 76mm, and a net length of 3.2m.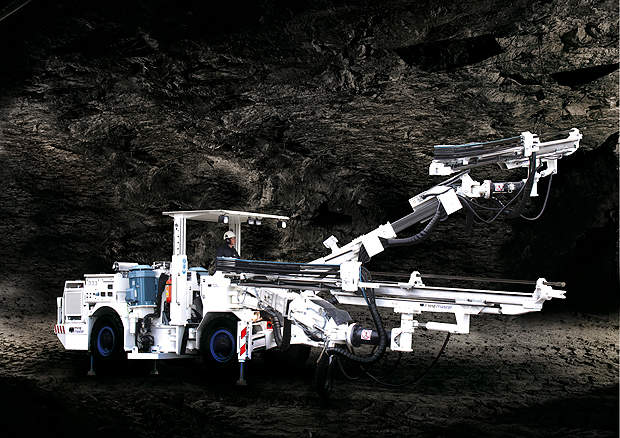 Face Master 2.3 – designed for drilling blast holes of diameters between 41mm and 76mm and a net of length 3.8m.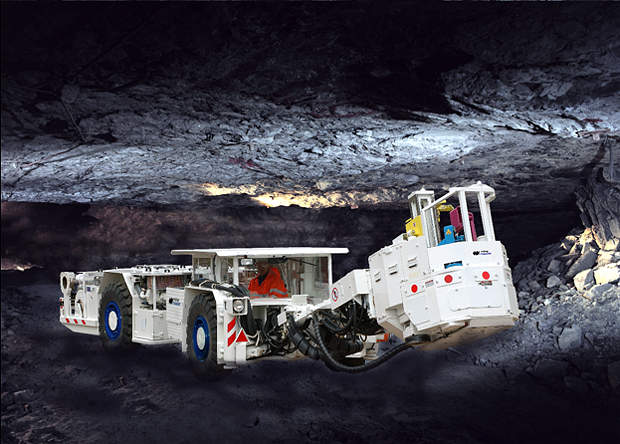 RM 1.4A - an automatic, ultra-low profile roof bolter equipped with automatic mast. It is a high-thrust rotary drilling system incorporating dry drilling with dust collection.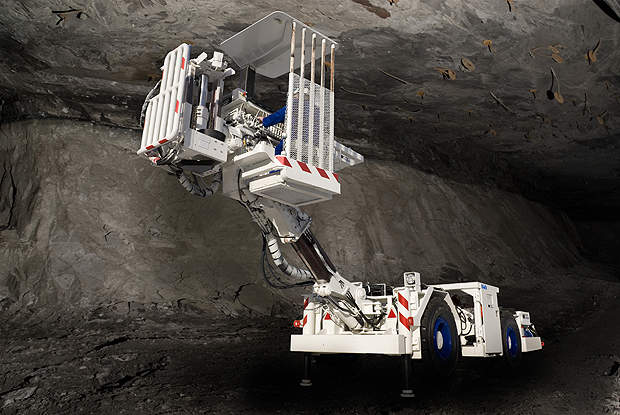 The mechanised roof bolter for low seams is designed for bolting roofs and walls in low seams. The unit is designed to install both friction and resin bolts of length 1.6m or 1.8m lengths by a single operator.
Rock-drilling applications
Suitable for quick-release mounting on backhoe loaders and hydraulic excavators, the Fleximaster hydraulic rock-drilling module transforms digging equipment into a versatile drill rig.
The Fleximaster drilling system is both self-contained and compact, and offers the immediate power of hydraulic drilling without the expense of additional machinery.
Button bits, drill rods and shank adaptors for mining and quarrying
Mine Master is a provider of tools for use in mining, quarries and civil engineering works. We provide the highest quality mining tools supplied by manufacturers recognised worldwide. The tools offered are made from the highest quality TC and stainless-steel materials.
We offer button bits which, due to the chemical composition and shape of tungsten carbide, can be used in all geological conditions in mines and quarries. You will also find drill rods and shank adaptors with a superior life service. We also offer down-the-hole (DTH) hammers with very good characteristics and performance of work as well as excellent durability and great reliability.