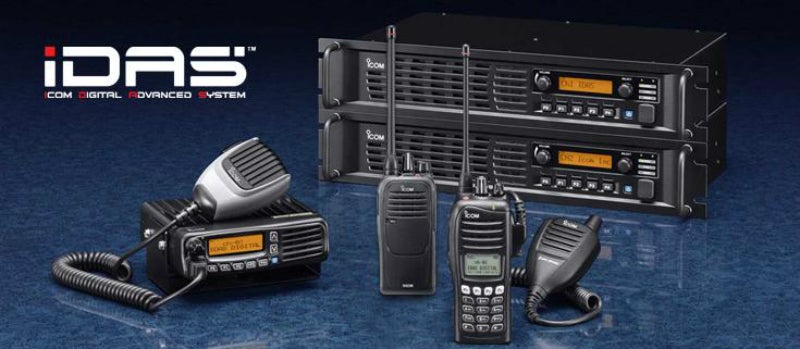 Icom America produces robust and compact communications systems for use in mining environments.
The company has experience in a number of sectors, including the marine, avionics, land mobile, and wide-band industries.
Communications networks for mining applications
Icom products have a variety of applications within the mining sector, such as when a mine has outgrown its existing infrastructure and needs an expanded network of communications solutions to effectively manage the new operation areas, or for mines that require wider coverage among staff.
Communications products are also highly effective in mining rail applications. NXDN, provided by Icom and Kenwood, are the standard for class 1 railroads in the US. Icom America radios provide consistent contact at all times between the mine and port.
Icom's range can also be used in crisis or emergency situations, to inform workers in the affected area, or to report an urgent matter to site management.
Mobile land communication systems with analog and digital input
The Icom digital advanced system (IDAS) of handheld radios, repeaters, remote communicators, mobile radios, and accessories uses the NXDN™ common air interface, developed by Icom and Kenwood.
Icom America works closely with its customers to ensure that all their specifications are met, and the IDAS system is designed with the need for quality coverage and high-quality audio in mind.
Customers can use narrow band digital frequencies, while making use of their existing analog systems. IDAS combines both functionalities to help update older systems, and transition to a more modern network.
Handheld, lightweight professional radios for the mining industry
The IP100H is one of the smallest professional radios available; weighing just 205g, yet still has a battery life of up to 27h. The technology is based on wireless IP networks, or WLANs.
For a small handset, the IP100H has a large operation range. This can be expanded further using access points, which can be placed around the mine or other workplace to ensure full coverage.
The Icom IP1000C controller allows for individual communication between users, as well as multi-user calls, enabling a group of users to call another group.
As well as mining applications, the IP100H can be used as an effective means of contact between warehouse staff, security guards, and in a multitude of retail and hospitality settings.
About Icom America
Icom America is part of Icom Incorporated, which was established in 1954 in Osaka, Japan. The US branch began in 1979, representing Icom across the entire western hemisphere, with the exception of Cuba.
Icom America has a vast range of products, for a wide variety of industries, including marine, avionics, construction, and hospitality.
lcom is a wireless communications manufacturing company located in Osaka, Japan.
The marine electronics industry honored several manufacturers with product awards at the annual National Marine Electronics Association (NMEA) International Marine Electronics Conference & Expo, held this year at the Naples Grande Beach Resort in Naples, Florida, 20-22 September.
Icom America Inc
12421 Willows Road NE
Kirkland
98034
Washington
United States of America