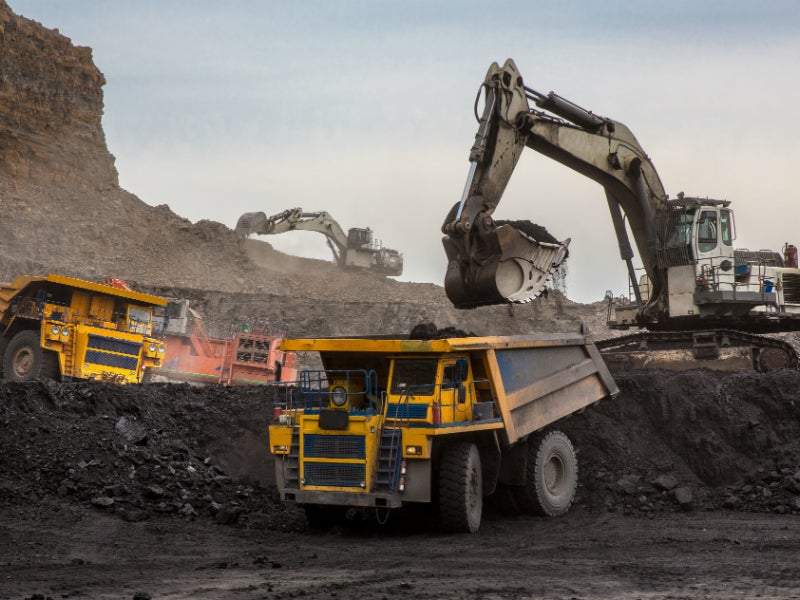 The spread of Covid-19 over the course of the first quarter of 2020 negatively impacted leading mining equipment suppliers' revenues and profits with revenues down by between 7% and 21%. However, an even greater impact is expected in the second quarter.
Out of Caterpillar, Komatsu, Sandvik and Epiroc, it was Caterpillar that had the steepest decline in sales and revenues in the first quarter. Caterpillar's Q1 2020 sales and revenue was $10.6bn, 21% lower than in Q1 2019, due to 'lower sales volume driven by lower end-user demand and the impact from changes in dealer inventories'.
Revenues from the resources sector dropped by 24% compared with a 27% fall for the construction sector with the biggest impact in the Asia-Pacific region followed by North America and Latin America. Operating profit was down by 36% to $1.4bn with the resources sector dropping by 47% due to 'lower sales volume and unfavourable currency impacts related to the Australian dollar'.
On 18 May, Komatsu reported its annual results for the year ending on 31 March with overall sales for the year down by 10.3% to ¥2444.8bn and operating income for the year down by 37% to ¥250.7bn. For the final quarter to the end of March, net sales fell by 12.6% to ¥617.4bn and operating income was down by 57.9% to ¥42.8bn. This was primarily due to reduced sales with the sharpest drops in China, Asia and North America, although there was also the impact of foreign exchange rates.
For mining specifically, sales volumes for key products – dump trucks, dozers, excavators, wheel loaders and graders – were down by 19% in the January-March 2020 quarter and equipment sales, including parts and services, were down by 9% to ¥237.2bn due to Covid-19.
Sandvik reported a fall in revenues of 7% to Kr23.6bn in Q1 2020 with its order intake down by 11% to Kr25.4bn and adjusted operating profit down by 18%. For mining and rock technology business specifically, revenues were down by 5% and order intake was down by 8%, although the company did experience growth in China and reported
aftermarket sales as being largely stable.
For Epiroc, received orders dropped by 3% to Kr9.77bn, an organic decline of 4%, and revenues dropped by 7% to Kr9.13bn, an organic decline of 8%. The equipment and services division, which accounts for the majority of revenues, reported an overall decline in orders received of 3%. However, there was a 12% increase in service orders due to high customer activity, though a 17% decline in equipment orders received as investment decisions were postponed.
In addition to reduced sales volumes, supply chains were impacted in the quarter by restrictions on the movement of goods and interruption of activity at manufacturing facilities. These factors will be magnified in the second quarter because of widespread lockdowns and a greater fall in end-user demand. Several major miners have already announced significant cuts in 2020 CapEx guidance and elsewhere spending is being
restrained given falling demand and weaker commodity prices.
While the impact of the coronavirus was beginning to be felt in the latter part of the first quarter, sales would be expected to be much more significantly impacted in the second quarter as miners' reactions to the virus only began to manifest in terms of the revised CapEx plans from the end of Q1 and into Q2.
While new mining equipment sales would be expected to be more affected than aftermarket sales, the latter is also expected to decline substantially as a significant share of operations were shuttered due to Covid-19-related lockdowns in late March and much of April. Miners may also look to extend preventative maintenance schedules and delay major overhauls to reduce spend.