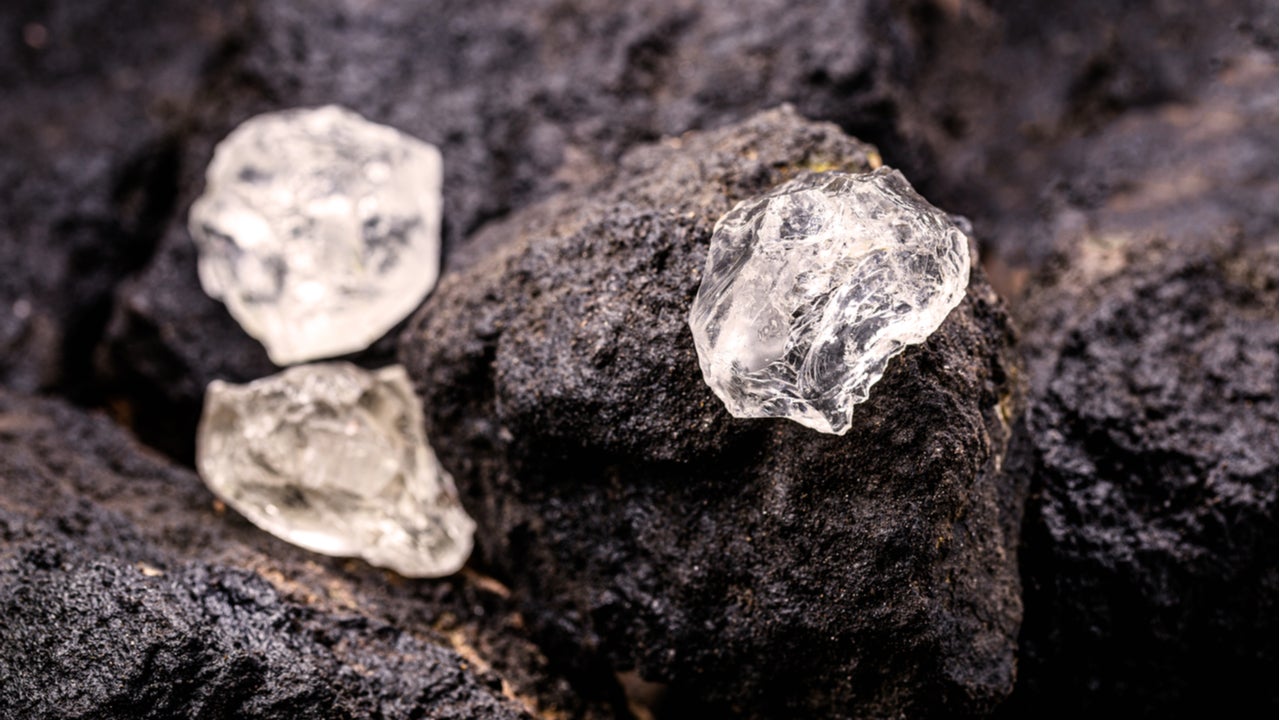 The top tweeted terms on battery minerals are the trending industry discussions happening on Twitter by key individuals (influencers) as tracked by the platform.
1. Electric Vehicles – 520 mentions
The need to recycle electric vehicle (EV) batteries, the decline in lithium-ion battery pack cost for EVs, and automakers investing in battery manufacturing were some of the popularly discussed topics on EVs in Q2 2021.
Dirk Harbecke, chairman of Rock Tech Lithium, a lithium development and chemical technology company, shared an article on the need for recycling EV batteries. The tremendous growth in EVs is expected to result in the creation of dead batteries over the next ten to 15 years. The lithium-ion cells in EV batteries contain hazardous materials that need to disposed properly. As less as 5% of lithium-ion batteries are being recycled globally. EV suppliers have, therefore, shown interest in making sure their batteries are not wasted after use. Automotive company Nissan, for example, has started reusing old batteries from its Leaf cars in automated guided vehicles that are used to distribute parts to workers in its factories.
Ray Wills, managing director of Future Smart Strategies, a management consulting firm, shared an article on how the cost of lithium-ion battery packs has drastically declined to $100 per kWh last year enabling the price of EVs to decline. The US Energy Department set a target of achieving $80/kWh at the cell level in December 2020, which was further revised to $60/kWh in April 2021 as part of its Energy Storage Grand Challenge. The new target was set after automakers Tesla and Volkswagen opined that $60/kWh is achievable and would drastically reduce the price of EVs and increase demand for the vehicles, the article highlighted.
The term was also discussed by Oliver Gross, CEO of Smart NetMedia, a consulting firm, in an article about how automotive companies are teaming up with battery companies to expand the production of EVs. US-based automaker Ford Motor Company, for example, is collaborating with SK Innovation, a petroleum refining company, to mass produce batteries. Automakers are expected to eventually go deeper into the battery supply chain by developing battery manufacturing plants and investing in lithium mines.
Recycling is a key topic for the next 10-15 years. Challenging for large numbers of #EV #Batteries but without alternative – and urgently needed for a circular economy. #Lithium https://t.co/9IcTSmAIe9

— lithiumforum (@lithiumforum) April 27, 2021
2. Lithium – 501 mentions
Lithium price trends, Pilbara Minerals ramping up production at Pilgangoora lithium project, and development of lithium carbonate recovery plant were some of the popularly discussed topics on lithium in Q2.
Simon Moores, managing director at Benchmark Minerals Intelligence (BMI), a price reporting agency, shared an article on lithium prices entering the third surge in 15 years. Each price surge was caused by rise in demand for lithium ion batteries, while supply was low. The first price surge for lithium carbonate occurred between 2007 and 2009, which was mainly due to demand from power tools and mobile tech market. The second price surge was fuelled by the increase in demand from the EV market between 2015 and 2018. The current price surge that started in November 2020 is driven by strong growth in China for lithium iron phosphate (LFP) cathode, which is being used for EVs including electric buses. The price surge is expected to continue over the next two to three years, Moores noted.
Nicholas Read, managing director at Read Corporate, a corporate communications and investor relations consultancy, shared Australian mining company Pilbara Minerals' Q1 quarterly report. Pilbara is ramping up production at the Pilgangoora lithium-tantalum project located in Western Australia. The company commenced stage one of the site works for improvement projects at the mine, which will boost production by 380,000tpa. Pilbara has also proposed a stage two expansion of the mine's processing plant, which will boost capacity to 850,000tpa.
Hans Eric Melin, founder of Circular Energy Storage, a lithium-ion battery life cycle management consultancy, shared an article on South Korea-based industrial company Doosan Heavy Industries & Construction's plans to develop a lithium carbonate recovery plant. The 1,500 tonnes per annum (tpa) plant will recover lithium carbonate from old lithium-ion batteries using a new patented technology. The new method uses distilled water and electro-absorption crystallisation technology instead of chemicals to recover lithium carbonate, the article highlighted.
Lithium prices by Benchmark Mineral Intelligence: used by the active EV and battery supply chain to negotiate contracts and investments.

Below: a thread on history of lithium carbonate price

Link: free trial to Benchmark's Lithium Price Assessments: https://t.co/5af1coFBSZ https://t.co/V8BX9izSZW

— Simon Moores (@sdmoores) April 18, 2021
3. Nickel – 208 mentions
The sale of 30% interest in a nickel project by First Quantum Minerals, the need to invest in a nickel refining plant by the US, and Johnson Matthey's partnership with Finnish Minerals Group were some of the popular discussions on nickel in Q2 2021.
Howard Klein, founder of RK Equity, a capital markets advisory firm, shared an article on copper producer First Quantum Minerals signing an agreement with steel producer POCSO for the sale of 30% interest in the Ravensthorpe Nickel Operation for $240m. The Ravensthorpe operation includes a nickel mine and hydrometallurgical processing plant located in Western Australia. First Quantum will remain as the operator of the project with 70% interest. POSCO will receive 7,500t of nickel a year in the form of mixed nickel-cobalt hydroxide precipitate (MHP) from the mine starting from 2024, under the agreement.
Anthony Milewski, chairman of Nickel 28, an investment management firm, shared an article on the need for the US government to invest in nickel refining capacity. A 100-day review of critical supply chains by the Biden administration has revealed that the US does not have sufficient nickel reserves or domestic refining capacity. The US has just one active nickel mine, the Eagle mine located in Michigan, which is expected to cease operations in 2025. The report stated that Class 1 nickel used in lithium-ion batteries is expected to witness a surge in demand in the future. The US is heavily dependent on imports for battery metals, with majority coming from China. The report stated the need to develop an urgent strategy to ensure short and medium-term supply chain stability for nickel.
Nickel was also discussed in an article shared by Casper Rawles, head of price assessments at BMI, on chemicals company Johnson Matthey signing an agreement with Chile-based mining company SQM for the supply of lithium hydroxide. SQM will supply lithium hydroxide from its Salar del Carmen plant located in Antofagasta, Chile. The agreement is part of several agreements signed by Johnson to secure critical raw materials to commercialise its eLNO® range of nickel-rich advanced cathode materials. Johnson has signed an agreement with Finnish Minerals Group, a state-owned minerals management company, to set up a commercialisation plant for eLNO® in Finland. It also signed an agreement with Nornickel, a Russian nickel and palladium mining company, to supply cobalt.
Korea's #POSCO – mirroring its aggressive #lithium ambitions – opens check book & JVs to 'mine more #nickel' w/ #FirstQuantum + MOU for #nickel sulphate.

Prediction: more & bigger checks coming soon to 🇪🇺🇺🇸 #battery #metals projects https://t.co/6V83FhVspY

— Howard Klein (@LithiumIonBull) May 20, 2021
4. Cobalt – 149 mentions
The increase in the price of cobalt, CATL taking a stake in Kisanfu copper-cobalt mine and battery recycling boosting recovery of cobalt were some of the trending discussions on cobalt in the last quarter.
Juan Carlos Zuleta, lithium economics analyst, shared an article on how the price of cobalt surged by 40% this year due to increase in demand from EV suppliers. The price of cobalt reached the highest in March 2019 at $25 per pound and is currently priced at approximately $21. Cobalt prices are expected to reach $28.5 a pound this year and $40 a pound by 2040 due to lack of alternative raw materials. The increase in price of cobalt has posed a challenge for reducing its usage in batteries produced for long-range cars. EV companies such as Tesla and Volkswagen, however, have vowed to reduce the use of cobalt as 60% of the metal supply comes from mines located in the Democratic Republic of Congo (DRC) where human rights violations are high.
Trent Mell, CEO of First Cobalt, a battery materials company, shared an article on Chinese battery maker Contemporary Amperex Technology (CATL) acquiring a stake in Kisanfu Mining Kimin, a copper-cobalt mine located in DRC, for $137.5m. The Kisanfu mine is owned by China Molybdenum Company (CMC), a molybdenum producer based in China, and is estimated to contain 3.1 million tonnes of cobalt and 6.2 million tonnes of copper. CATL's subsidiary Ningbo Brunp CATL New Energy will acquire 25% in CMC's subsidiary KFM Kingdom Holdings, which holds 95% stake in the Kisanfu mine. The DRC government, KFM, and CATL will have 5%, 71.25%, and 23.75% stake respectively in the mine. The acquisition will enable CATL to gain access to undeveloped cobalt sources, which is a key ingredient used in EV batteries.
Cobalt was also discussed in an article shared by journalist Ernest Scheyder on how President Joe Biden's strategy to push EVs into the US market will boost the recycling rates for batteries enabling the reuse of lithium and other critical metals such as cobalt. Recycling of batteries will also help in securing supply for cobalt, lithium, and other raw materials to make EV batteries. The Biden administration is planning to make direct investments into projects that boost recycling and provide funding for scientific research, the article highlighted.
#Nickel and #cobalt are often linked to the market for lithium-ion batteries. But use of these materials in batteries still represents a negligible part of their corresponding overall demands. This is not the case with #lithium. https://t.co/huePUhxo1D

— Juan Carlos Zuleta (@jczuleta) May 2, 2021
5. Supply Chain – 108 mentions
The trends impacting the lithium supply chain, the need to strengthen global supply chain for EVs and batteries, and the increasing pressure on lithium battery supply chain due to rise in EVs were some of the popular discussions on supply chain in Q2.
Chris Berry, president of House Mountain Partner, an advisory and consultancy services firm, shared an article on the need to have a resilient lithium supply chain. Capital availability will be a key factor in influencing the growth of the lithium market, which is forecast to grow to one million tonnes in size by 2025. The factors influencing how the capital to sustain this growth include an increased focus on reducing carbon emissions. Investors are focussing on companies that use low-carbon technologies for producing lithium. Mineral development company Sigma Lithium, for example, is planning to produce green lithium from next year by using 95% renewable energy.
Simon Moores shared an article on the need to strengthen the supply chain for EV batteries as part of US President Biden's Build Back Better Agenda. Biden's plans aim to boost the usage of battery electric, plug-in hybrid electric, and fuel cell EVs in the US. It also focuses on supporting the domestic supply chain of the automotive sector, while providing job opportunities with good pay and benefits. The Build Back Better Agenda aims to reduce dependence on China for batteries and battery minerals and take the lead in domestic manufacturing and innovation.
Supply chain also trended in discussions about the increased production of EVs placing pressure on the lithium battery supply chain as mentioned in an article shared by Livio Filice, director of global sales at Eguana Technologies, an energy storage systems manufacturer. Automotive company Tesla, for example, faced significant supply chain issues due to the Covid-19 pandemic that forced the company to briefly halt the production of its Model 3 cars. The company is taking all necessary steps to meet its battery supply demand. It has signed agreements with LG and Panasonic to test and produce the new 4680 battery cell and switched to LFP cells supplied by CATL for its entry-level Model 3/Ys.
Here's a piece I wrote for The Northern Miner on the forces shaping lithium ion supply chain dynamics https://t.co/iJBsUget8a

— Chris Berry (@cberry1) April 6, 2021