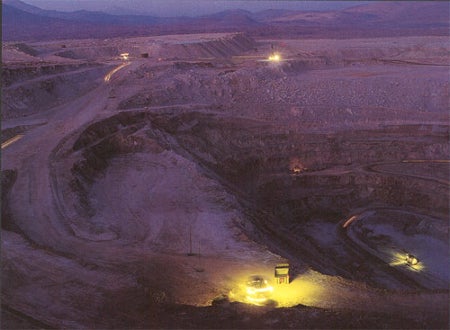 The Chilean Copper Commission (COCHILCO) said that the country will delay work on 11 mining projects due to increasing operational costs.
The seven copper and four gold projects, valued at $38.9bn, were proposed as part of the country's total portfolio of 45 mining projects in 2012 worth $104.3bn, reports mining.com.
Difficulties in upgrading the processes for environmental impact assessment and permit approvals for project infrastructure construction were believed to have contributed to the delay.
COCHILCO further reported that domestic factors such as high project costs have pushed mining companies to re-evaluate projects like the Pascua-Lama.
Delayed copper projects include expansion plans at Phase II Andina, Phase III Collahuasi, Hypogene Quebrada Blanca, Inca de Oro, Relincho, San Antonio oxides and Santo Domingo.
Postponed gold projects include El Morro of Goldcorp and Lobo Marte project of Kinross Gold.
Chilean environmental authorities have approved the development of Barrick Gold's Cerro Casale copper-gold mine.
But the miner has no plans to develop the mine in the near future and has also postponed production at its Pascua-Lama mine due to rising construction costs.
---
Image: Work at the Collahuasi copper mine has been delayed. Photo: Xstrata Plc.