The slurry pump industry is seeing greater demands being placed on performance, both for increasing production and fostering sustainability. Research and development (R&D) is focused on enhancing efficiency and extending the operating life of pumps.
A key element in making these improvements is the development of more sophisticated expertise in Computational Fluid Dynamics (CFD) models, which improves hydraulic performance and wear reduction.
Research into new materials is another important and exciting field, with new materials technologies and increased user interest leading to new opportunities for development in this area.
Vice president of engineering and R&D at KSB's subsidiary, GIW Industries, Inc., Robert Visintainer, explains how the industry is meeting the demand for greater efficiency and sustainability, and how the company is leading the charge.
What role are 3D computational simulations playing in improving slurry pump performance?
RV: CFD involves the modelling of fluid flows using the power of the computer coupled with basic fluid dynamics equations. The flow through fluid handling machines (like pumps) can be simulated with considerable accuracy, thus allowing design iterations or troubleshooting to occur in a virtual environment before any parts are built, or lab experiments performed.
This field has seen continuous development over the years due to advances in theory, as well as computing power. Once reserved for high-risk or high-cost applications, such as aerospace or automotive design, it is now available to many users at a reasonable cost.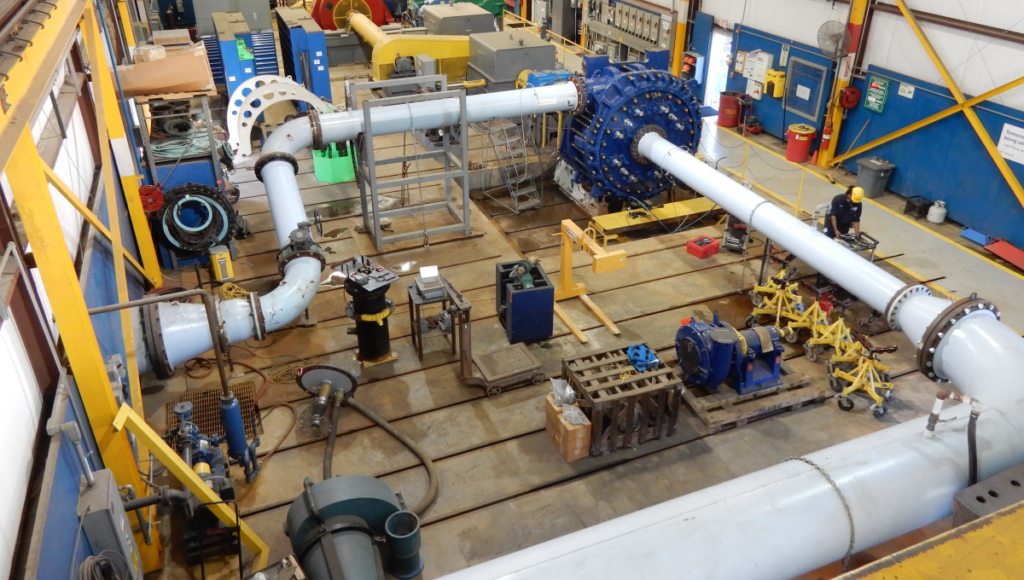 However, accessibility is not the entire story – one can easily produce "pretty pictures" from CFD with no real value. Models useful for design or troubleshooting require a deep knowledge of the physics behind the fluid flows, especially when these are laden with a high concentration of solid particles.
Having two "phases" in the flow (solid and liquid), complicates the fluid dynamics considerably, especially at the small scale where the particles interact with the wetted surfaces of the pump.
GIW Industries, KSB's flagship for slurry products, is a pioneer in the field of CFD modelling for slurry pumps. The company has maintained leadership in this field with models under continuous development since the 1980s. Due to the highly abrasive nature of slurry flows, the particular focus of our modelling has been on the wear performance of the pumps.
Can you talk about research and development projects underway at GIW labs?
RV: The GIW Hydraulic and Materials Labs are key foundations supporting our success in providing best-in-class, heavy-duty slurry pump designs to the mining and dredging industries.
Our Hydraulic Lab provides an interactive research stand for our design engineers, who work in the same building and interface with the lab engineers on a regularly. Everything from standard pump performance tests, to specialised tests for novel pump capabilities, are also carried out on a regular basis.
The Hydraulic Lab performs extensive testing on actual slurries, from mineral froth mixtures with injected air to 150 mm rocks in 500 mm pipelines at 10 m/s. A lot of slurry testing is done for internal R&D purposes and to support the development of our SLYSEL pipeline system design capability.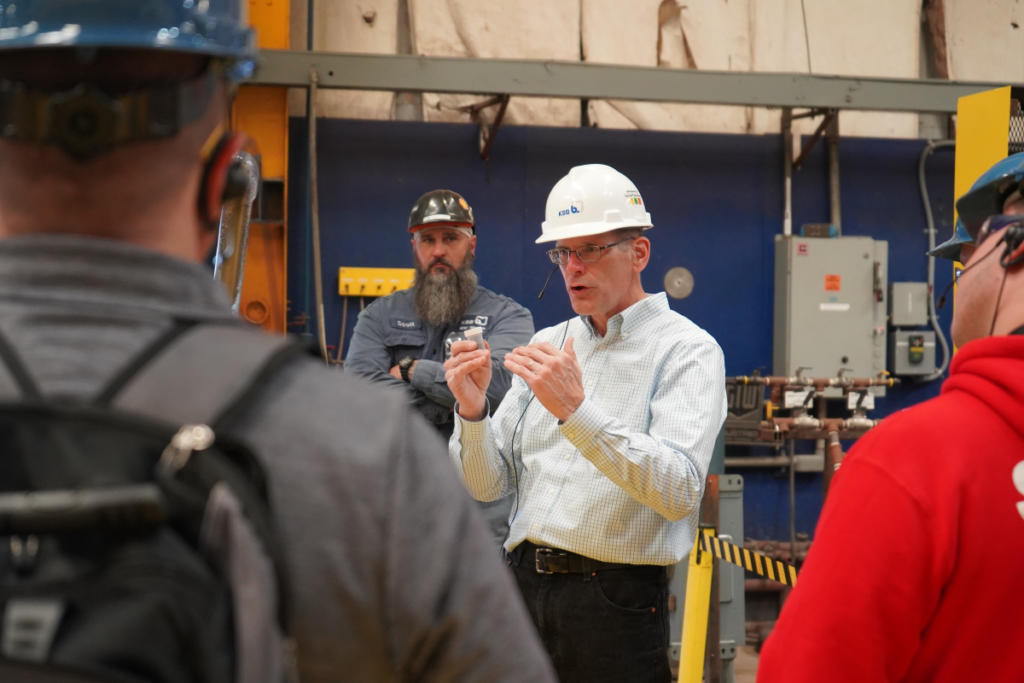 We have also held an annual training course on slurry pipeline design at the lab for more than 45 years, which is widely recognised as the best in the industry. Taught by an international staff of experts, together with engineers, it provides our customers with a unique opportunity to learn both theory and practice. The course is supported by an accompanying textbook, Slurry Transport Using Centrifugal Pumps, which will be published in a revised 4th edition early next year.
The GIW Materials and Metallurgy Lab is responsible for our world-class white iron alloys and has recently constructed a new R&D foundry to foster development in this area. However, their expertise extends to all materials used in slurry pump design, including rubber, urethane, weld overlays, coatings, ceramics, and composites.
What differentiates the GIW Hydraulics Lab from others?
The facilities at the lab are unique, having been built up over the course of 45 years of continuous pump and slurry testing. This gives it the flexibility to quickly perform tests that would require significant time and new construction to perform in many other slurry labs.
However, its greatest asset is the know-how and entrepreneurial spirit of our engineers and technicians. Their guiding principle is customer satisfaction, and their greatest talent is finding solutions where others see only problems.
Are there any 'Eureka' moments that benefited KSB and its clients?
RV: An important "Eureka" moment for us occurred early in our development of CFD modelling programs for pump wear. Conventional wisdom at the time said that good pump wear performance and high pump efficiency were mutually exclusive.
However, with our CFD modelling, we were able to show that both can go hand-in-hand if properly joined. This revolutionised our approach to slurry pump hydraulic design, a trend that has reverberated throughout the market over the past 35 years.
At the Calgary Pump Symposium, you presented the paper Slurry Pump Wear and Operating Cost – A Parametric Study. Can you talk about the highlights of this symposium?
RV: The Calgary Pump Symposium is a premier event for pump engineers in the oil sand and oil & gas industries in Alberta. We have presented at most of the CPS events over the past 15 years with many interesting papers and training sessions, which can be accessed in their online database.
Our most recent contribution, Slurry Pump Wear and Operating Cost – A Parametric Study, provides useful equations to quickly estimate pump wear performance based on operating conditions and provides a good overview of the trends in wear and operating cost caused by the key operational variables.
GIW Industries, Inc. has established itself as one of the most capable and highly integrated slurry pump companies. Through the KSB Group, GIW's slurry products have been installed in mining operations all over the world. From R&D to design, patternmaking to manufacture, lab testing to field support, all parts of the organisation interact and collaborate to deliver the highest level of value to its customers. Download the whitepaper below to find out more about what KSB can do for you.