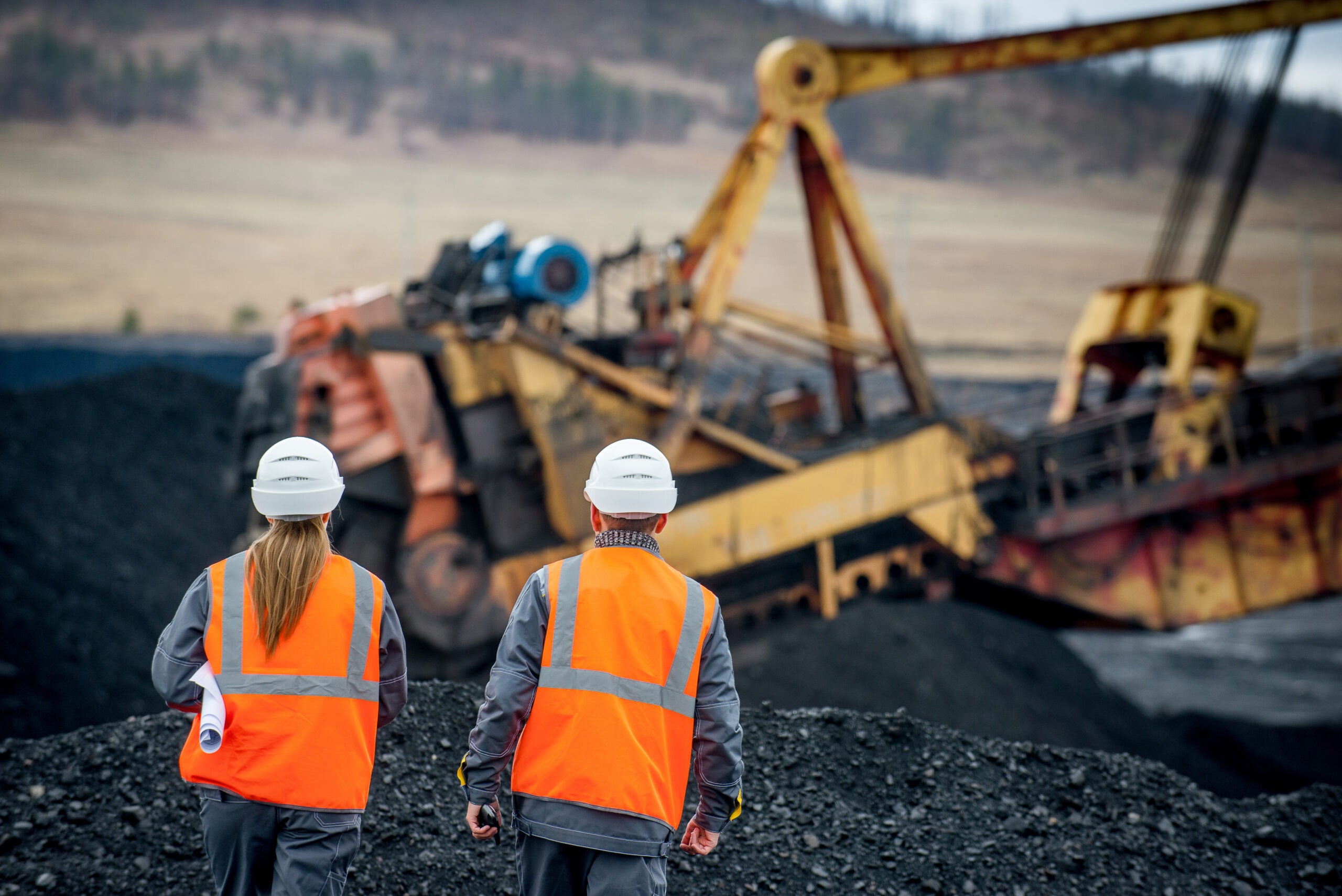 Mining faces an existential dilemma as it moves towards supplying crucial minerals required by the green revolution. As the twin forces of climate change and technological progress conspire to reshape the industry, a widening skills gap must be addressed to ensure the workforce is equipped for the paradigm shift.
The mining and metals sector has a central role to play in the global push towards green energy and achieving net zero goals. As the 26th UN Climate Change Conference (COP26) recedes in the rear-view mirror, the industry is grappling with the herculean task of maintaining current supplies as demand begins to shift towards niche commodities required by electric vehicles such as lithium, cobalt, nickel, and graphite. Extracting these essential ingredients whilst dealing with environmental, social, and governance (ESG) related concerns like preserving the environment, reducing emissions, and improving mine safety and efficiency, is driving the sector to embrace digitisation in pursuit of decarbonisation.
According to analysis by GlobalData, a trend towards intertwining ESG and advanced technology at the forefront of mining innovation has coincided with an uptick in the number of mining jobs related to these themes. Since 2019, roles requiring expertise in environmental science and engineering technology have become dominant, supplanting other mining occupations.
Another jobs market development has been the emergence of automation and environmental management as key education streams for mining engineering technologists and technicians. Automation had not been listed as a top ten education stream in mining jobs prior to 2021, suggesting a subtle shift in hiring emphases from mining firms.
An automated future
Companies are adopting automated technologies across the sector. According to recent reports by GlobalData, examples include a diamond mining company called Alrosa who recently installed automated wireless monitoring to reduce the need for perennial site visits, and firms like Vale, Komatsu, and Rio Tinto who have started to deploy autonomous haulage trucks. A related development is ABB's new eMine FastCharge technology which facilitates fully autonomous remote charging for electric vehicles, potentially making electrification more accessible. Another recent partnership between two companies called Delta Drone and GoviEx Uranium is planning to create a virtual 3D model of a potential mining site in the Niger using autonomous drones.
Alongside automation, ESG-related initiatives often go hand in hand with new technologies showing significant promise to transform the future of mining, such as the Internet of Things (IoT) and AI. This is particularly the case with respect to key indicators such as reducing emissions on the road to net zero and improving worker safety.
Upskill and compete
Developing and deploying increasingly advanced technology in the push towards mining 4.0 inevitably requires a radically different skill set from the workforce of the future. Analysis by GlobalData has shown that more mining jobs are already starting to require higher education levels compared to previous years.
Since 2019, a greater proportion of jobs posted required undergraduate or diploma level qualifications, whereas fewer jobs required a certificate level qualification. Graduate qualifications remained roughly level throughout the same period.
The data harmonise with signals from other industry analyses looking at the future of work. According to a recent report by Wikistrat and Idoba, the mining sector must heavily invest in upskilling its existing workforce, and/or recruiting highly skilled workers, in order to successfully manage the transition to mining 4.0. Industry experts cited "digital capabilities", "technology skills", and "communication and critical-thinking skills" as being increasingly important going forward. They also said that cross-industry competition for individuals with the skills required by the future of mining makes the task more urgent and challenging.
Some organisations are ahead of the curve when it comes to training. Normet, a Finnish mining company specialising in technological solutions focused on process efficiency, safety, productivity, and sustainability, already offer in-house training on using their new technologies as part of their product portfolio. Using simulation technology, workers can learn how to adopt best-practice from the outset when using their concrete spraying and scaling equipment, whether in tunnels, mining sites, or scanned environments.
Analysis by GlobalData suggests that the mining sector is already looking to hire people with diverse skills encompassing the sorts of qualities mentioned in the report by Idoba and Wikistrat. Since 2019, communication and administrative skills have been the most prevalent requirement for mining jobs, followed by human resource and payroll applications. Others include analytical and computer skills, and office productivity applications.
Courting public opinion
One of the reasons why communication skills are trending within the mining jobs market may relate to public perception. According to an interview in a mining journal article with Teboho Maphakisa, a geomatics professional, outdated stereotypes and a relative lack of public awareness of how individuals from disadvantaged backgrounds can succeed in the industry may be dissuading younger people from considering mining as a career.
A report by the Responsible Mining Foundation in 2020 highlighted what the World Economic Forum described as a serious "trust deficit" between mining companies and the general public. Local communities in the immediate vicinity of mines and projects cited various issues which need to be resolved to address this.
Significant problems included a mismatch between societal expectations and mining business practices, a perceived lack of transparency due to poor or non-existent data sharing, a disconnect between company ESG commitments and real-world action, and selective sustainability reporting. Finally, the report stressed an urgent need for mining companies to address "unacceptable risks faced by many communities" and deal with "severe, adverse events" such as worker injuries and fatalities, and attacks aimed at human rights advocates.
Technological solutions
GlobalData's thematic research gives a glimpse of how IoT and AI can be applied to some ESG concerns. One Chinese IoT company called Milesight have developed a smart underground ventilation control system, promising to enhance worker safety by enabling dynamic monitoring of hazardous gases. Similar technology has been deployed by Boliden AB at their Aitik copper mine in Sweden thanks to the supply of a low latency 5G network by Ericsson. Both atmospheric conditions and structural integrity can be monitored via remote sensors, resulting in significant risk reduction.
An example of how AI is being harnessed can be seen in companies like Weir group, a Scottish multinational engineering company, who have agreed to acquire a Canadian mining tech firm called Motion Metrics. Using their AI and "3D rugged machine vision technology" could enable increased "safety, efficiency, and sustainability" in mining operations.
Other use cases include using AI and IoT to create smart video surveillance and predictive maintenance technologies which can enhance safety by reducing the risk of accidents. Using AI for prospecting allows companies to identify areas of high resource concentration prior to excavation and model explosive blasts using machine learning (ML) to minimise environmental impact whilst maximising efficiency. Combining AI, ML, and IoT could make future mines smarter, greener, safer, and more cost-effective.
Tackling a broad range of underlying issues behind the "trust deficit" is thought to be critical for mining to overcome negative perceptions of the industry. Companies looking to attract and retain highly skilled workers may need to adopt a holistic approach to these and other challenges if they want to overcome the current and future skills gap faced by the sector.