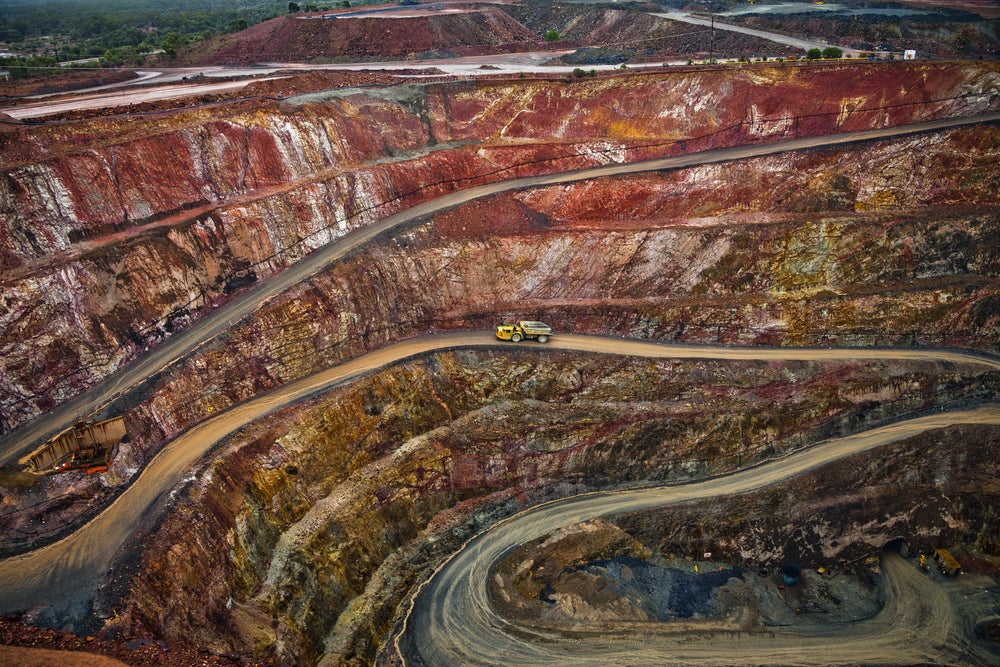 The Peak Gold Mine in New South Wales, Australia, restarted production in the mid-2000s following a discovery of additional gold. Before extraction could begin, new electrical substations had to be built in order to provide sufficient power.
Due to the poor soil conditions onsite, there were issues achieving an acceptable ground resistance for substation earthing. To counteract this, installers had drilled holes with cable electrodes and enclosed them in bentonite-type products; however, the severe drought that had been plaguing this part of Australia caused the bentonite products to crack away from the electrodes. This allowed the electrodes to be pulled out by hand, rendering the system useless for grounding.
Peak Gold sought to rectify the issue and create a stable, low impedance ground to ensure maximum safety and reliability of their electrical system. A partner was required that could provide a solution offering consistent, year-round performance in all conditions, ideally with no maintenance requirements. nVent ERICO worked with Peak Gold to resolve their problems.
The designs for the substations were based on IEEE80, the Guide for Safety in AC Substation Grounding, as well as the IEEE837 Standard for Qualifying Permanent Connections Used in Substation Grounding. nVent ERICO CADWELD connections were used for their industry-leading performance and resistance to corrosion, an especially important quality for connections that are buried.
To ensure that projects are delivered on time, nVent ERICO works to get back to customers with a complimentary design service as quickly as possible after receiving earthing resistance and site details. This approach means that the customer understands the expected outcomes and challenges right from the start.
The rocky ground conditions in the local region, paired with the extremely dry conditions, made driving ground rods impossible. Additionally, when the Bentonite-type products dry out, they cause the earth resistance readings to increase because of poor contact with the electrodes.
nVent was able to fix this issue with its ground enhancement material, ERICO GEM. This product stabilises the low resistance performance of a grounding system during variances in weather conditions, as well as reducing the number of electrodes and earthing required. This makes ERICO GEM ideal for areas with high resistivity soils, such as rocky earth, mountaintops, and sandy soil; typically reducing the resistance of the grounding system by approximately 40%.
In addition to not dissolving, decomposing, or leaching out overtime, this ground enhancement material is also environmentally safe, cost effective, and ready-to-use with no maintenance required.
The successful project meant that Peak Gold was a satisfied customer, and nVent ERICO was able to reduce costs associated with grounding system installation and maintenance, as well as improve reliability at the Peak Gold Mine. The design provided a known outcome with an optimised solution for components, install time and footprint onsite.
nVent's ability to swiftly provide customised solutions is built on extensive experience across multiple industries, as well as a broad product portfolio compromised of the nVent CADDY, ERICO, HOFFMAN, RAYCHEM, SCHROFF and TRACER brands. The company's earthing and bonding, lightning and surge protection solutions fall under the nVent ERICO brand, which protects mines and large facilities from the harmful effects of lightning and induced-surge transients.
For more information about nVent's portfolio of brands, or to find out how their solutions can support your mining or industrial project, visit their website or download the whitepaper below.