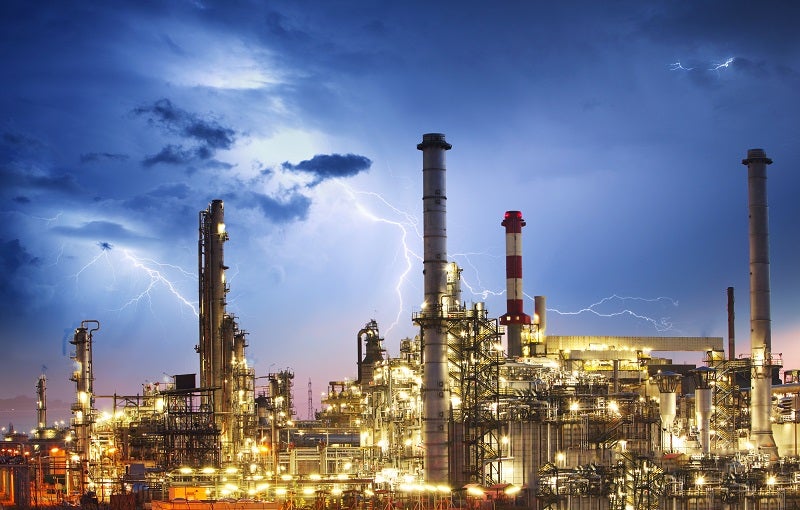 Combining global resources, localised expertise and customer support, along with its dedication to innovative electrical safety solutions, nVent is a leading supplier of protective equipment with its diverse and comprehensive range of brands.
From lightning, earthing and surge protection solutions to electrical enclosures, cabinets, fixing and fastening, nVent has worked with customers across the globe in various industries, including mining, electrical utility, telecom, railway and defense.
The electrical protection market is vast, and with safety and operational performance at risk if something goes wrong, stakes are high. With suppliers large and small across the globe, what does nVent offer customers that competitors can't?
Mining Technology spoke with Matthew Caie, Vice President (APAC) at nVent about what sets the company apart from the competition in the mining industry and beyond.
"We work closely with end-users for solutions in safety and reliability, so our specific solution offers everything to do with lightning protection and earthing from the ground up," Caie explains. "Being a manufacturer across a complete solution range is just one of the advantages we offer our end-users."
nVent's earthing and bonding, lightning and surge protection solutions fall under the nVent ERICO brand, which protects facilities from the effects of lightning and induced-surge transients. nVent's expert teams support mine and industrial facility owners, as well as design engineers and installation contractors, to help them get the most out of their equipment.
"Electrical protection and systems reliability is the best way to describe what we do," Caie says. "We offer everything from below the grade (earthing) to above the grade (lightning), and we are one of the only companies in the world that manufacture the complete solution from start to finish."
Working with one company from the ground-up to supply and support your electrical protection equipment ensures cohesion and enables mine owners or other industrial players to form partnerships that result in improved performance, lower total life cycle costs and reduced downtime. However, it is more than just its extensive solution range that sets nVent apart.
According to Caie: "We're a global company, but we have a strong and focussed country model in every location that we operate in around the world, Australia being one of these countries. We have experienced application engineers on the ground who work closely with end users, so while we're a global company we offer local solutions.
"We also have our engineers out in the field with end-users, understanding and finding solutions to their problems. We believe that this provides us with a greater understanding as a company to serve best the needs of our customers globally.
"We can also draw upon the representation experience we have of our team across the world, who are involved in standards committees and global product development resources. We are a large company with just over $2 billion in revenue, and being able to draw on that resource globally is a significant advantage for us."
Meeting the needs of multiple industry verticals, nVent has more than 80 global manufacturing, service, sales and distribution centres, as well as upwards of 400 patents. Its product portfolio includes nVent CADDY, ERICO, HOFFMAN, RAYCHEM, SCHROFF and TRACER, each with dedicated teams of field experts. As a company that values innovation and localised solutions, nVent can rise to any electrical protection challenges.
For more information about nVent's portfolio of brands, or to find out how their solutions can support your mining or industrial project, visit their website.