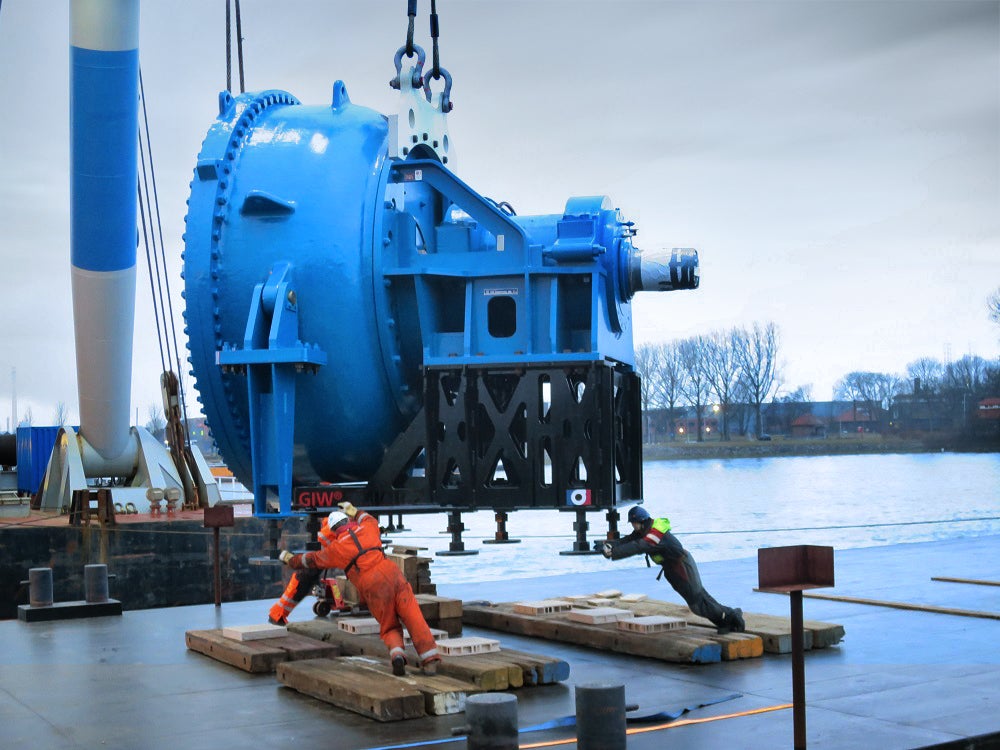 Global population growth has driven up the need for international maritime transportation of finished products and raw materials. Deep water ports are required to move these goods around the world, and this has increased demands for dredge pumps that ensure port basins and surrounding waterways remain navigable.
Dredge pump applications, markets, and design
Dredge pumps operate at, on, or in bodies of water including mines, ponds, lakes, rivers, and oceans. Dredge pumps clear materials from the bottom of these waterways, and force the water-borne detritus through various combinations of hoses and header boxes to the desired location. Water-borne detritus, called slurry, consist of solids such as sand, gravel, stones, mud, silt and other materials.
Market segments for dredge pumps include mine dewatering, tailings dewatering, land reclamation, waterway desilting, beach reclamation, port deepening, and new port construction. Dredge pumps come in a variety of designs tailored for the different applications in these markets.
Dredge pumps are heavy-duty centrifugal slurry pumps that use diverse materials for their metallic liners (depending on the wear the inner surface will undergo). The impeller and pump casing are the main parts, with the impeller positioned inside the pump casing and connected to the drive motor via a shaft. The drive motors can be electric-, hydraulic-, or diesel-powered.
Key drivers of the dredge pump market
Mine safety and environmental compliance, part of government regulations for waste and effluent management, are expected to have a positive effect on the sector.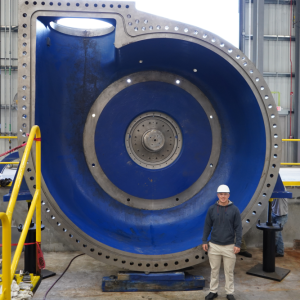 In open pit mining, for instance, dredge pumps can remove large volumes of water from the mine, reducing the danger of accidents from flooding. These pumps can be more affordable than the method of using mine dewatering wells.
India and Bangladesh see that joint dredging projects are required for the rivers in their countries to remove sediment to reduce the annual recurring flooding that affects millions in both countries.
The US Government each year earmarks money for managing and regulating the disposal of dredged sediments from its ports, harbours, marinas, and naval facilities. Billions of cubic yards of sediment flow through dredge pumps each year.
The largest dredge pumps used are in the marine sector in river and oceangoing vessels such as a TSHD (trailing suction hopper dredger) and the CSD (cutter suction dredger). These vessels work to maintain navigable waterways by removing silt, reduce the possibility of flooding by removing sediment in rivers, supply sand for beach reclamation eroded by storms, remove sand for port deepening for larger cargo and passenger ships, and construct new ports in developing countries.
Global dredge pump market share by region
The global economic forecast is complicated by many uncertainties over the next few years. However, considerable investments are being made as a result of the increased demands from urbanisation activities, expanded industrialisation, and rising construction activities. The Asia Pacific region is anticipated to hold a significant share of the worldwide dredge pump market.
Developing markets such as India, China, Australia, New Zealand, and others are going through a high demand for dredge pumps for the mining, marine, oil, industrial, and agricultural sectors. Their rapid urban development plans and expanding economies are projected to increase demand further.
The markets in North America and the Middle East & Africa are likely to see considerable growth, also due to an increase in demand in all of the above sectors. Latin America is estimated to retain a positive growth outlook over the forecast period with high demand from the industrial sector.
Offshore applications
Diverse offshore dredge pumps are available from KSB, for applications including channel deepening, capital dredging, and ocean dredging. CSDs, TSHDs, booster stations, barges, and other dredging vessels all make use of GIW® dredge pumps for underwater and inboard applications. High efficiency across a broad range of flow rates is a key design feature of GIW® pumps. This makes the best use of the power that is available, resulting in higher energy efficiency and less fuel use.
Low cost per cubic metre of soil moved is achieved with GIW® pumps, and they have strong mechanical designs, robust hydraulic performance, and industry-leading materials on crucial wear components like pump casings, impellers, and liners. These durable dredging pump options help reduce operating costs, boost productivity, and cut down on downtime.
We spoke to Peter Müller, Sales Department Manager – Global Dredge & Phosphate Mining at GIW, and Ronnie Willis, Engineering Senior Product Manager for GIW® Slurry Pumps, to ask them how dredging has changed over the last ten years or so and if they are seeing an increase in demand for bigger projects.
Peter Müller: "Over the last few years there has been a tendency, specifically in the US market, to go a little bigger with dredge pumps and vessels. Dredge vessels like General Bradley, which is a 28-inch cutter suction dredger and General MacArthur which is a 32-inch CSD that was put in service in 2020.
"At the moment, the Frederick Paup is probably the largest hopper dredger in the US at 15,000 cubic yards. Another company is planning on building an even larger one at 16,000 cubic yards capacity, to be called Admiral Nimitz. So dredge vessels are definitely growing in size in the US market.
"At the moment, we are supplying four pumps, two of which are double wall dredge pumps, to a client in China via our local KSB office in Shanghai, while European projects are stalling due to spikes in energy and steel prices. In 2020, the US set aside approximately $2.2 billion for dredging and such projects."
Ronnie Willis: "We have seen a significant increase in dredge pump inquiries with the recent US allocation of the $2.2 billion, as Peter mentioned. Dredge projects (in America) that have been on hold are now being released and awarded to the US dredge operators. They in turn will be placing orders for new equipment to complete these projects.
"Also, ocean- and river-going vessels are getting larger, with deeper draughts, so rivers, ports, and turning circles need to be deeper. This means that dredging operations will continue to increase. The world's economy relies on the international transportation of bulk goods via huge ocean-going vessels that need deep harbours and waterways."
KSB dredge pump technology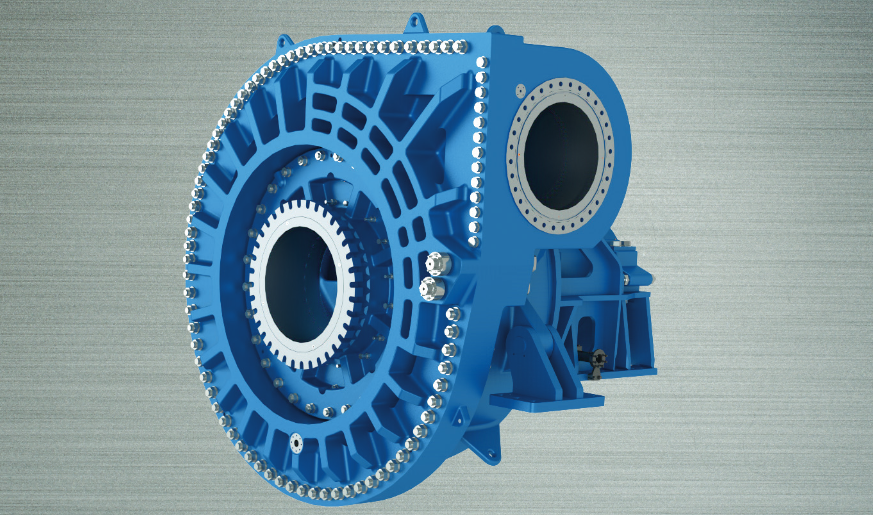 For every type of dredging need, KSB provides high-performance GIW® pumps. Its cutting-edge technology is perfect for projects involving capital dredging, routine maintenance, and environmental dredging.
For a wide range of offshore dredging applications, including channel deepening, capital dredging, and ocean dredging, KSB is a complete dredge pump solution provider.
CSDs, TSHDs, booster stations, barges, and other dredging vessels all make use of GIW® underwater dredge pumps and inboard pumps.
These pumps are made to be highly effective at a variety of flow rates, making the best use of the power available, resulting in higher energy efficiency and lower fuel use. The pump solutions from KSB are extremely competitive per cubic metre of soil transported.
Additionally, they have tough mechanical designs, robust hydraulic performance, and industry-leading materials on key wear components like pump casings, impellers, and liners. KSB durable dredging pump solutions will save maintenance costs, boost productivity, and reduce downtime.
A strategic network of local partners enables the company, a worldwide supplier, to offer trustworthy sources of high-quality dredge pumps, components, and solutions. It is a seasoned partner for significant international dredging projects, and its experts can offer design and consulting services to develop pump projects anywhere in the world.
With the aid of cutting-edge engineering methods backed by decades of experience and a thorough R&D strategy, KSB is able to provide a new generation of dredge pumps for a variety of applications. Through constant advancements in hydraulic design, cutting-edge wear technology, and exclusive materials, it is able to create products of the highest calibre that are customised to meet unique requirements.
Further details: For more information, please visit KSB's ocean-going dredge page.