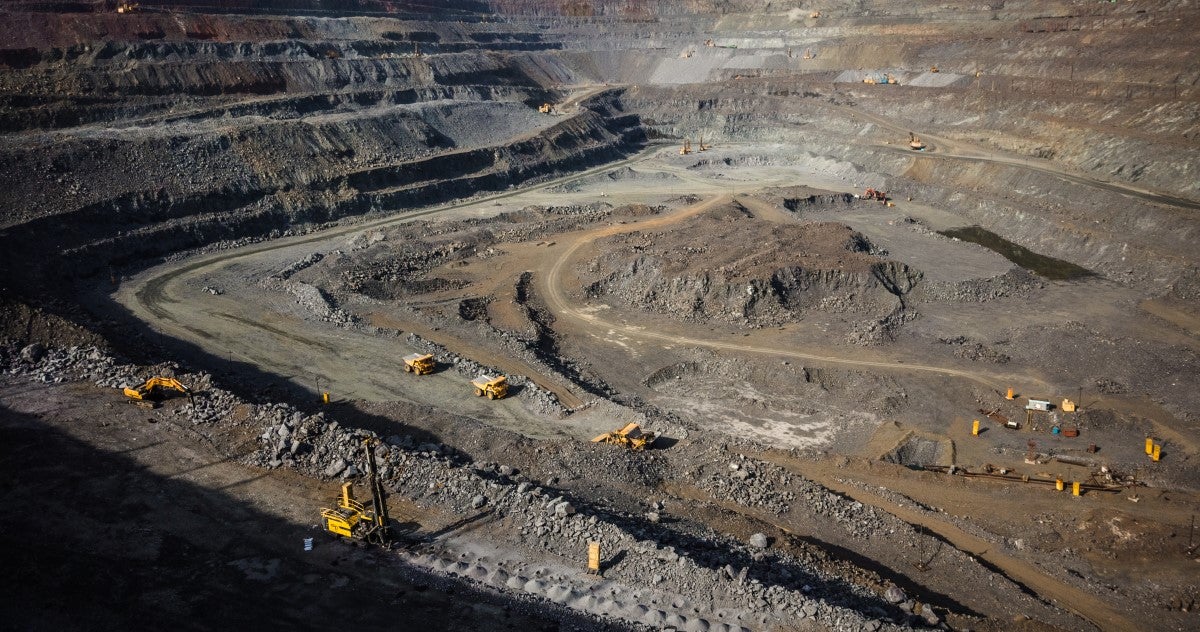 It is anticipated that ongoing digital mine innovation will revolutionise the essential elements of mining. Demand for mining equipment is anticipated to be sparked by increased investment and governments' support for digital mining innovation.
Older mines have been able to operate longer thanks to advancements and developments in extraction methods and machinery that have improved ore grades.
Given the ongoing growth of digitalisation and automation, technology is increasingly becoming a key differentiator for manufacturing and mining firms. The primary players are concentrating on lowering the extraction and equipment maintenance costs.
In addition, the industry has seen a significant uptake of various technology clusters like robots & automation, smart sensors, and 3D printing to improve operational efficiency.
The demand for environmentally friendly equipment to support a sustainable future is growing. The constant transition to renewable energy has raised the demand for a number of minerals. Businesses have been able to grow and now provide equipment that is both more productive and less harmful to the environment.
Transition from underground to overground
The transition from underground to innovative and economical open pit mining is expected to propel the demand for mining equipment over the next few years. Energy-intensive procedures like refining and concentration are used in the mining sector to extract and safeguard resources.
The average copper ore grade has decreased, which has increased energy use and material production, driving up the price of high-performance machinery.
The global mining equipment market is anticipated to grow substantially over the coming years owing to increased industrialisation, the rise in mining activities, and the huge demands for minerals, metals etc. to satisfy the latest technology and devices.
Also, urbanisation and an increase in commercial and residential infrastructure development projects, and the presence of multiple players are all significant drivers for this growth.
The market is expanding because of increasing government investments in the search for raw materials. Factors affecting the growth of the market include the high cost of mining equipment and strict government regulations on mining activities in many emerging nations. Manufacturers are concentrating on stepping up their efforts to meet market challenges.
Infrastructure developments and industrialisation drives market growth
The coronavirus pandemic adversely affected this market, which is having an ongoing impact on numerous industries and production processes. Manufacturers suffered enormous losses as a result of value chain disruptions since the beginning of 2019. However, industry participants are increasing efforts to make up for losses incurred as a result of the Covid-19 outbreak and are looking at new possibilities to address issues.
It is anticipated that rapidly expanding infrastructure development and building projects in developing countries will present manufacturers with value-grab opportunities. Manufacturers are concentrating on making cutting-edge tools and machinery, and rising demand for surface mining equipment is driving market expansion globally.
Innovative mining equipment brings cost and operational benefits
A focus on health and safety is crucial; it lowers the chances of accidents and dangers to health posed by hazardous mining operations. By using cutting-edge methods in mining processes, market participants are protecting the security and safety of workers while extracting metals and minerals for industry.
Technologically advanced and environmentally responsible tools and machinery are becoming more in demand because of the rising pressure from sustainability targets. Artificial intelligence (AI) and machine learning (ML) are being increasingly adopted and implemented in mining processes, which is presenting growth and efficiency prospects for industry participants.
Additionally, it is anticipated that the mining industry's growing embrace of digitisation, the Internet of Things (IoT), and automation is accelerating market expansion.
The latest machinery guarantees the security of the workers in outlying areas. To develop growth prospects in the worldwide market, manufacturers in the mining equipment industry are concentrating on producing smart screening equipment.
Rising demand for environment-friendly equipment
The production of sustainable equipment including drills and breakers, crushers, surface mining tools, screening equipment, mineral processing equipment, etc. is rising as a result of the increased demand for green equipment globally.
Robust, environmentally friendly mining equipment that doesn't affect the environment is the focus of manufacturers nowadays. In order to embrace sustainability, several developing countries are implementing hybrid technology in the manufacture of mining equipment.
One element propelling the expansion of the global mining market is the rising awareness of environmentally friendly and sustainable mining products in highly developed nations.
Market participants are concentrating on gaining an advantage over rivals. The lucrative presence of major industry players creating mining equipment that is both environmentally and energy-friendly is also assisting in the expansion of the global mining equipment market.
Demand is surging in the Asia Pacific region
Due to the constantly expanding mining activities in the region, Asia Pacific is anticipated to dominate the mining equipment market. Metals and minerals are in high demand across a range of sectors globally, and the region's mining industry is benefiting from this.
Due to the rising demand and production of coal, metals, and various minerals, market players in China and India should see prospective revenue prospects. Leading market participants are expanding their product lines by utilising cutting-edge technical tools in order to meet the rising demand from various end-use sectors.