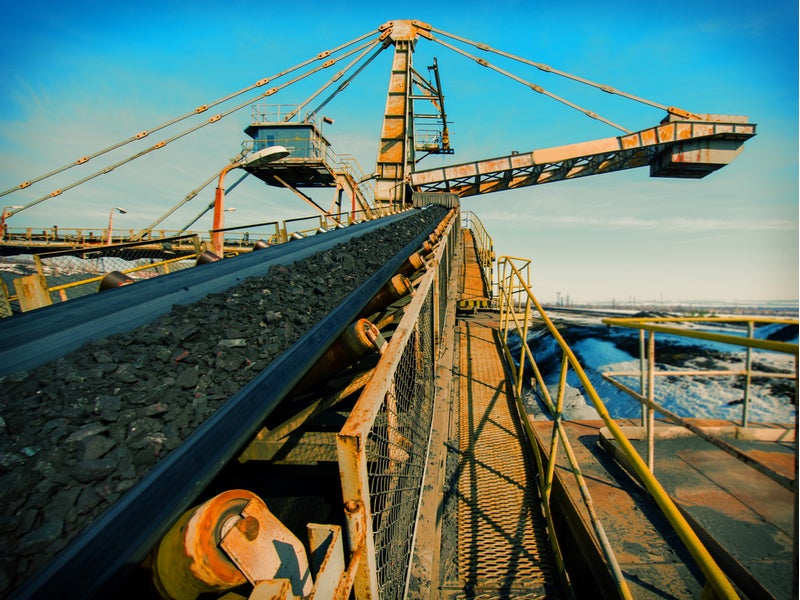 A conveyor belt is a central aspect of to a successful mining operation. Used to transport material which is too bulky or heavy to be carried long distances, its importance can often be overlooked on mine sites. Being such an everyday piece of equipment, it can be easy for personnel not to give the mining conveyor belt a second thought – until it breaks down or causes an accident.
Some companies have considered malfunctioning belts to be responsible for up to 50% of unscheduled disruptions to their production. With thousands of tonnes of coal, gold and other metals produced in mines every year, all of which will need to be carried through the site on a conveyor belt sooner or later, it's highly important that this machinery is closely monitored for safety and effectiveness.
A conveyor belt can be monitored efficiently using the Pyott Boone Electronics (PBE) BeltBoss series of belt monitors. These sensors are designed to observe and respond to potential hazards, sudden changes in belt speed and loss of power.
PBE's mining conveyor belt monitoring devices can be used as part of a holistic safety system
PBE's BeltBoss monitoring solutions can be used as standalone devices of or be networked into the operation's central system through the MineBoss™ 2.0 and monitored from the surface control centre.
MineBoss™ 2.0 can also be used to activate BeltBoss' fire suppression features. BeltBoss can detect and suppress fires to prevent damage, downtime and risk to personnel working with the mining conveyor belt. The device can also detect fire within air compressors, rescue chambers and battery change-out stations. When the BeltBoss detects a fire it will activate a series of fusible alloy sprinkler nozzles installed around the equipment, and trigger a series of auditory and visual alarms. This allows workers to either tend to the problem or exit the site to safety, depending on the severity of the fire.
The entire BeltBoss range is available through Carroll Technologies Group, a leading supplier of mine safety equipment which provides its customers with same-day dispatch of products from 13 different distribution centres across North America.
Carroll Technologies Group provides a highly personalised service to its customers, working with them collaboratively to implement the best safety solutions possible for the operation at hand. They provide a full safety consultation without charge and are able to design a tailored safety system for any client's operation, big or small.
This can be particularly useful when it comes to managing mining conveyor belts, due to the unique safety challenges represented by these particular pieces of equipment.