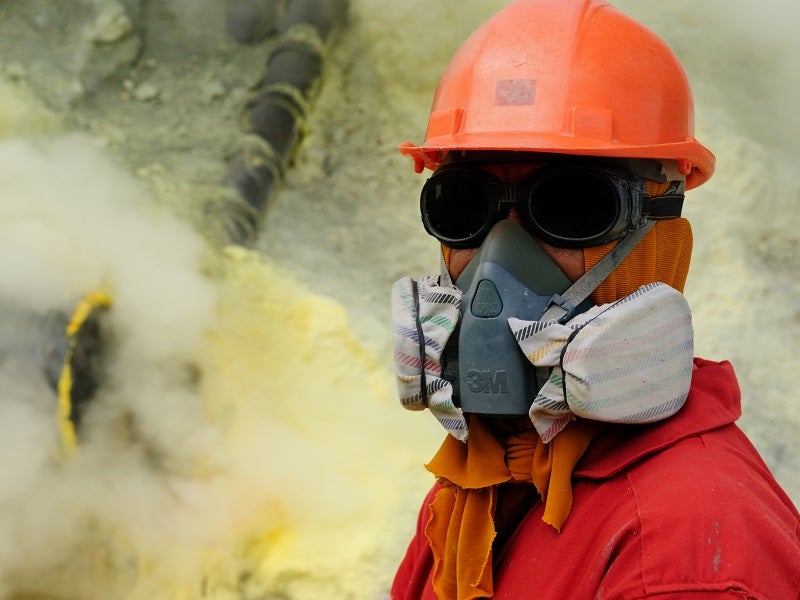 The atmosphere in a mine can be volatile, which is why mining breathing equipment is so important. Despite the greatest precautions from mine operators and workers, breathable air can become compromised in a matter of seconds. Underground mine self rescuers are a vital piece of equipment which allow personnel to keep themselves safe.
Maintaining a proper ventilation system is vital for worker safety, but it's still important to have emergency breathing apparatus at the ready for crisis situations. There are various devices available to ensure the safety of miners in irrespirable atmospheres, each with their own unique practicalities, meaning mine operators can always be safe in the knowledge that their workers have the most comprehensive protections available.
Plenty of these devices are available through Carroll Technologies Group, a leading supplier of mining apparatus and equipment. Trusted by over 800 facilities across North America, Carroll Technologies Group's 24/7 MinerCare support team is always on hand to provide support and guidance to those in need. This includes coverage for a full range of self-contained self-rescuers (SCSRs), one of the most important devices a miner carries with them day to day.
"MSHA, the regulating body for the mining community, mandates that anyone who is underground has to have an SCSR," said Carroll Technologies Group's Josh Johnson.
Why is an SCSR an important piece of mining breathing equipment?
Accidents such as a fire or an explosion can compromise air breathability and leave workers without rescue for some time. They may even be required to make their own way to safety. This makes an SCSR a vital part of the miner's arsenal.
These easily portable devices provide personal respiratory protection to each individual miner, and should be carried at all times as a safety precaution. The typical SCSR blocks air flow from the nose and the miner instead breathes through the mouthpiece of the device, which oxidises air pollutants and converts them into a breathable format.
This can sometimes feel uncomfortable as the air provided by the SCSR can become very hot and dry, but it's important no miner sneaks a breath of cool air from around the device – a carbon monoxide concentration as low as 0.5% can cause collapse, unconsciousness, and death in just a few minutes.
Among the market-leading SCSRs supplied by Carroll Technologies Group is the W65 Self-Rescuer Respirator from Mine Safety Appliances (MSA).
This particular device is intended to protect specifically against carbon monoxide poisoning, and weighs only 2.2lbs. Protected inside a rugged stainless steel case, the W65 as a positive hermetic seal and has a total life of 15 years, with an in-service life of ten years. It's important to note that the W65 is a one-use only device, and should not be used in atmospheres containing less than 19.5% oxygen or which have become polluted by toxic gases and vapours other than carbon monoxide.
Carroll Technologies Group also supplies two SCSRs from Ocenco, the M-20 and the EBA 6.5.
The M-20 is a belt-borne device which comes in particularly useful in tunnels and other confined spaces. At just over six inches square and three inches thick, this is the world's smallest SCSR, using compressed oxygen to provide respiratory protection for up to 32 minutes. The user can quickly check the oxygen supply through the clear case.
The underground mine self rescuer provides short-term and long-term protection
The EBA 6.5 is a little different to the other two devices. These devices will be stored in bulk in a refuge centre of a mine, which workers can make their way to in the event of a crisis with the initial help of a W65 or M-20. They can then transfer to the larger, closed-circuit apparatus of the EBA 6.5. This device uses compressed oxygen rather than an oxidisation process, making it more comfortable to wear and with a longer window of active use.
"If there was a situation where a mine rescue was going on, the EBA 6.5 would allow up to 90 minutes of operation time straight," said Johnson. "The device has oxygen in a resting type of situation, so if someone were actually stuck in a mine, if there was an explosion and they couldn't get out, they could regulate that oxygen on and off as they needed it. They could make it work for somewhere up to 8 hours if they needed to."
The EBA 6.5 can also be refurbished and upgraded where other devices cannot, with a clear case which allows the user to monitor their oxygen supply.