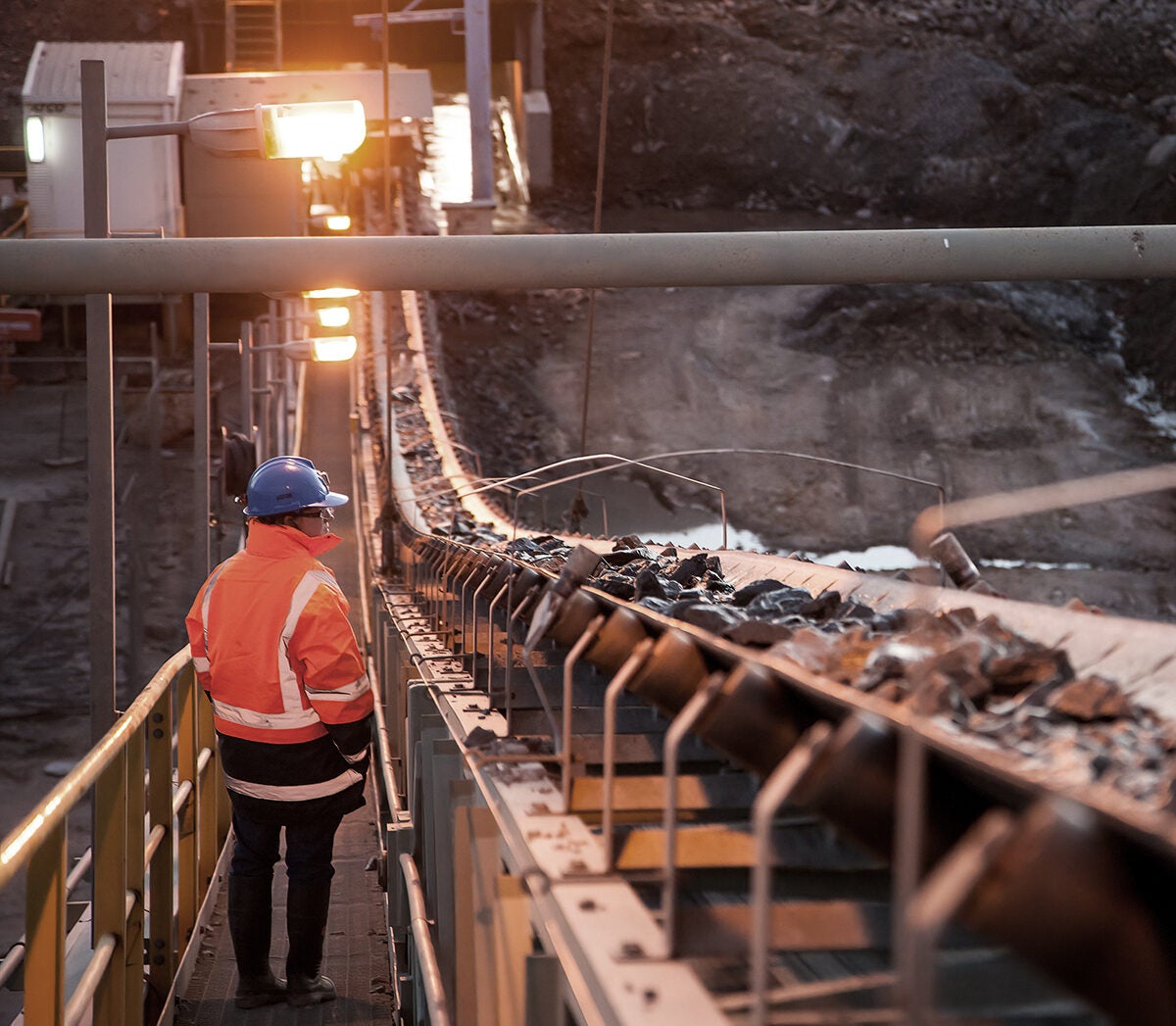 NSK Americas is one of the premier suppliers of bearings and other motion and control technologies for the mining and quarrying industry. We wanted to learn their perspective on the industry as a whole, and how their products and services impact their customers' operations. We spoke with Nadeem Bhatti, NSK Americas Senior Application Engineer, for his observations.
Q: Nadeem, what are the major pain points for mine and quarry operators today?
A: From our perspective, it is the diminishing degree of accumulated experience and expertise. This is not specific to the mining sector of course, but people with critical knowledge regarding machine operation, maintenance and repair are retiring in greater numbers, and not being replaced by equally skilled talent. This means a younger, less experienced workforce is left to contend with production interruptions due to mechanical failures, and those interruptions are very costly. And this manifests as an incorrect bearing specification, or an improper fitting, or utilising the wrong lubricant, and a general lack of bearing best practice knowledge.
Q: They don't know what they don't know.
A: Precisely. And those knowledge gaps mean operators must employ other resources to avoid potentially catastrophic losses due to unplanned downtime.
Q: How is the industry changing to address these challenges?
A: There are two trends we see, and the first is greater and greater reliance on their suppliers for key knowledge and field experience. NSK and other suppliers are being called on-site to address critical issues involving technology, maintenance, training, and site productivity.
The other trend is the increasing adoption of technology. Mining is an asset-intensive industry, and parts management and inventory optimization are critical to the organization's success. Implementing IIoT – the Industrial Internet of Things – means having high stores visibility and availability of key parts at the right time and place, to minimize production interruptions as much as possible. Connected enterprise asset management systems can help automate these processes, and NSK is helping sites improve their stores management for more consistent machine uptime.
Q: Generally, what do operators look for from their suppliers, apart from their products?
A: There is an axiom in this industry that the purchase price of a component is a small fraction of the total operating costs of the equipment. Mine and quarry operators are looking for suppliers with services that directly and positively impact their total cost of ownership. In the case of NSK, our company and our products are structured around the very specific needs of mine operators. We have industry experts and Application Engineers who can impart their knowledge to less experienced field staff. Should that $12,000 bearing be replaced, or can it be reconditioned? Does a conveyor application require a carburized steel bearing, or something tougher? Our people have the answers to those questions. They have the knowledge and engineering depth to spearhead equipment optimization or modifications, to achieve higher machine efficiency, uptime, and operational savings.
Q: NSK has been in the industry for decades; what are some of the most impactful contributions the company has made?
A: Here's one example. Just recently we saw results from a number of long-term trials at mine sites in Australia. They were experiencing bearing failure in conveyor pulleys after only 6 months or so. Keep in mind, that Australia is roughly the same size as the continental US mine sites are often in difficult or remote locations, and shutting down a conveyor for bearing replacement twice a year is extremely costly in both time and money.
At these sites, we installed unique sealed spherical roller bearings with removable seals. They employ long-life Tough Steel™ material technology engineering specifically to deliver considerably longer service life in contaminated operating environments. The removable seal is a game-changer. It provides a highly effective barrier to contaminant ingress, but also allows for accurate clearance measurement and accurate drive-up of the bearing during installation. And these are drop-in bearings, dimensionally interchangeable with standard ISO sizes.
Some of these trial bearings installed as long as two years ago remain in service today, running problem-free. So, these conveyors went from six-month service intervals to more than two years, an improvement by a factor of four. We've since supplied more than 1,600 of these bearings across the country.
Q: Apart from the bearings themselves, what other services does NSK provide?
A: Well, it goes back to the earlier point about loss of experienced talent, and our dedicated efforts to augment customer proficiency with our industry expertise. Part of that is training; NSK offers a series of training modules, everything from bearing basics to crusher and vibrating screen best practices, and these modules are acutely customized for each site and its needs. Another part is a value-add service called AIP – Asset Improvement Program. This is where NSK industry experts conduct on-site surveys, gathering data on equipment, inventories, bearing usage and technical skill levels. Based on an assessment of that information, we provide a series of recommendations for improving machine uptime and operational efficiency, including the expected resulting cost savings. We can assist with the implementation of this plan, and monitor performance to validate the gains being made. And what is discovered in this process can be applied to other sites and other applications.
When you consider the impact of this process improvement for, say, a limestone quarry operation with hundreds of sites, the value of the service becomes clear. Our job really isn't limited to selling bearings. Our job is making a demonstrable difference to the customer's operating efficiency and bottom line.