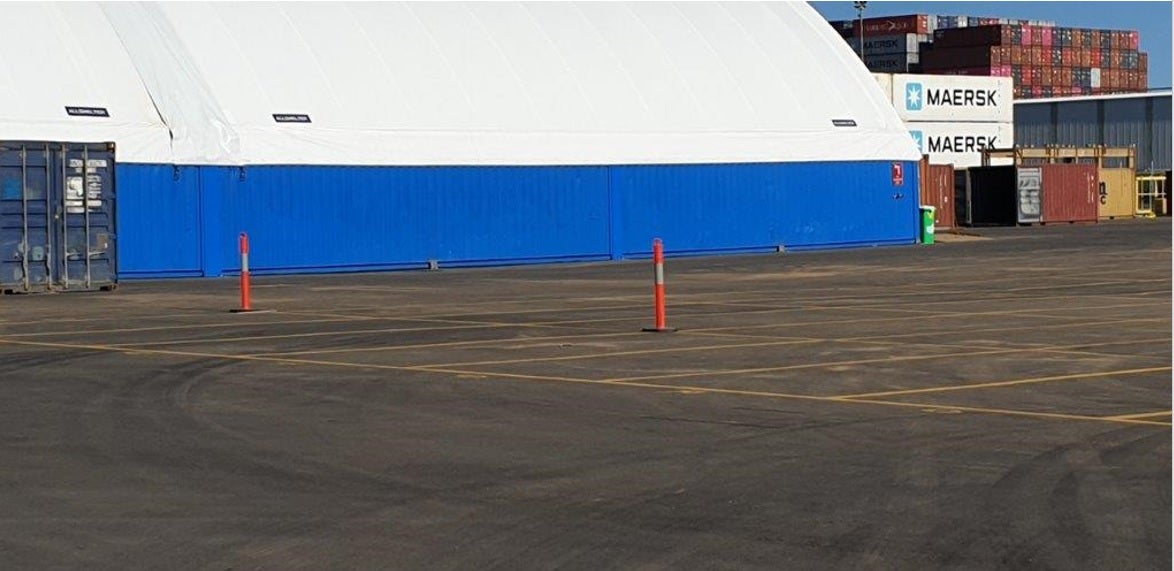 Ancor Loc Australia's Manta Ray Anchor is a percussion-driven anchor, which can provide quick installation and load testing to ensure hold down capacity is achieved. They can provide emergency tie-down points for cyclone and flood regions on a permanent or temporary basis with very little environmental impact.
With container shelters becoming a popular on-site requirement as either sheltered workshops or storage facilities, Manta Ray anchors can provide you with a hold down solution which would be economically viable compared with other solutions in remote locations.
Can you afford for your shelter to be non-compliant, cyclone season is upon us!
Ancor Loc is an Australian owned company that offers a tipping plate anchor system that meets the requirements of:
AS 4678-2002: Earth Retaining Structures
AS 1726-1993: Geotechnical Site investigations
AS 3600-2009: Concrete Structures
AS/NZS 1170-2002: Structural Design Actions (Part0: General Principles)
AS/NZS 1170.1-2002: Structural Design Actions (Part1: Permanent, Imposed and other actions)
AS/NZS 1170.2-20011: Structural Design Actions(Part 2: Wind Actions)
ISO/DIS 224477-5 Geotechnical Investigation and Testing- Testing of Geotechnical Structures- Part 5 Testing of anchorages", 2005
Tables 3.1 & 3.2 and figures 3.1(A) & 3.1(B) of AS/NZS 1170.2 (ref7).
We can also supply a Technical manual for engineers and design consultants to use in aiding designs utilizing our product. This manual covers all design criteria required for specifying our product including holding capacities in differing soil types, Construction method statement, load test record sheet and design checklist. We also offer onsite training with a certificate of competency.
How do they work?
No digging, no damage, no mess, no soil disturbance
Fast, easy installation, can be predrilled in stubborn soils
Lightweight, portable and compact installation equipment
Anchors proof loaded to required capacity straight after installing
Substantial time and cost savings
Installation Methods
The anchors are driven with conventional hydraulic/pneumatic equipment that is readily available. Onsite training can be provided, or training can be provided in your depot. Installation equipment can be purchased or hired for the duration of the project. Installation equipment can fit into the back of a ute.
Heavy Duty Breaker hammers
Excavator with rock breaker attachment
Load Cell or hollow jacks can be used to load test the anchors once in situ.
Ancor Loc has assisted in temporary hold-down points for several Dome and shelter specialists in permanent and temporary applications. Whether local or remote we will have a product to suit you.
Are they multipurpose?
Ancor Loc has several different models of anchors in the Manta Ray, Duckbill and Stingray range for various applications. In fact, we have had clients come to us for anchors for projects we have not even considered.
Portable buildings
Tie-down points for cyclone cargo nets
Communications Towers
Weather Stations
Anti-Theft tie-downs
Water Tanks
Caravans
Utility Services
Moorings
Check out our website for more ideas, or come up with your own.