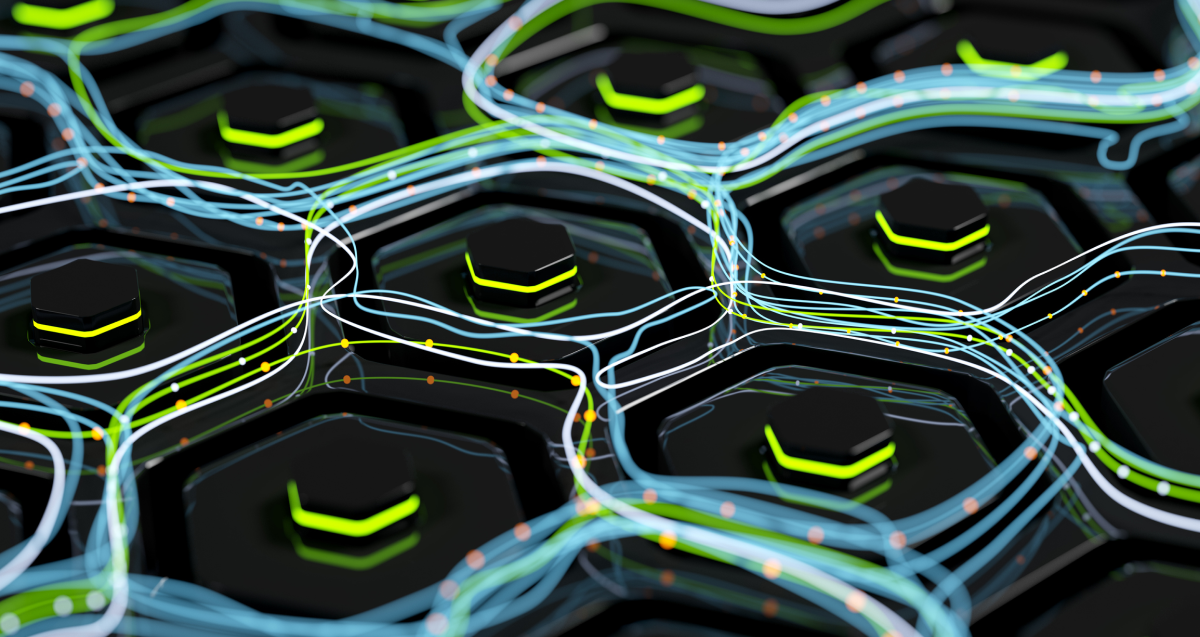 Africa and The Middle East will be key long-term suppliers of battery-grade materials to Europe. However, the race to supply the volume of battery minerals to meet soaring demand for decarbonisation technologies is being lost across the globe.
"The mining world is adjusting to significant geopolitical challenges impacting the battery materials value chain," says Greg Pitt, Vice President Batteries – Growth, Worley. "And the scale of the response required to meet future demand for batteries – across all regions in a relatively short period of time – will trigger sweeping changes across the industry."
EV viability has fragmented the value chain
Electric vehicles (EVs) production is now proven to be both viable and economic. With influential government regulations demanding new cars be fully electric by 2030 onwards, there's now a renewed rush to acquire and refine battery-grade minerals and metals.
"The world has made batteries for centuries, but the sheer scale required for the electronic mobility revolution – to reduce our global dependence on fossil fuels – is now affecting the value chain's ability to operate effectively," says Pitt.
"What this has shown is the global battery materials value chain is immature and quite fragmented," states Pitt. "This fragmentation is simply a function of the pace at which the market has developed.
"As an example, if you wind back the clock five years, lithium wasn't considered that important a material by western economies," continues Pitt. "All that has changed. Companies and countries need more batteries – as well as manufacturing capabilities – and the value chain fragmentation is deepening."
Understanding the battleground
The upstream mining value chain that produces raw battery minerals is still inelastic. It can take a decade to quantify a resource, develop permitting approvals, work through the design definition, and move into construction or execution before mining operations finally commence.
"Suddenly, there's extreme demand for raw minerals, yet it's going to take decades to develop new mines from greenfield deposits, if we follow standard development cycles," Pitt says. "We can view this imbalance of demand and supply through surging commodity prices for nickel, lithium and cobalt."
EV battery materials also require processing and refining before being combined into cathode or anode active material, the major components of a battery.
"Consequently, there is a rivalry between companies to develop the next best cathode and anode material, as well as working out how to recycle and recover material in a less carbon-intensive way," Pitt observes.
"It's a bit like the Wild West. There are very few organisations or consortiums that are truly developing vertically integrated supply chains. We see a lot of major automotive original equipment manufacturers (OEMs) signing up deals with mining companies to get access to materials. But these are just bookends of the value chain."
Mind the infrastructure gap
According to Pitt, the primary cause for this fragmentation is insufficient infrastructure available to get the materials out of the ground and refined into the right format for use in a battery.
"That infrastructure simply doesn't exist at the scale that's required," he says. "There is a tremendous gap outside of Asia or, more specifically, China, which is very mature in this industry."
While Europe is leading the charge in demanding more localised supply chains for battery production, the region doesn't have enough raw materials. A shockwave is now hitting – the industry is realising you can't rely on the market to purchase feedstocks and raw materials. They aren't available at the scale that's needed.
Looking for transparency in the chain
While China possesses a huge amount of battery-producing gigafactories – 125 active sites as of March 2022 according to The FT – the carbon footprint and ESG credentials of this value chain segment will often not meet the expectations of European automakers.
"Materials such as cobalt, which is a key component of some of the cathode chemistries, are frequently mined in the Democratic Republic of the Congo (DRC), before they are sent to China for processing," says Pitt. "You don't necessarily have visibility of how socially responsible your cathode material is if it's coming through an Asian supply chain route."
Consequently, the hot topics 12 months ago were, 'how do we reduce cobalt content in batteries?' and 'how do we improve ESG credentials and transparency of how that material is sourced?'.
But today, the focus is on nickel due to Russia's invasion of Ukraine. According to Forbes, approximately 11% of global nickel production in 2021 came from Russia.
"Organisations are now seeking alternatives to nickel, too," notes Pitt. "That's because in a matter of days, prices increased to levels we've never seen before, reflecting how quickly these markets are changing."
What then, are the alternatives towards making a more integrated value chain that can circumvent these kinds of geopolitical pressures?
Collaboration to circumvent geopolitical pressure

According to Pitt, geopolitical shocks are driving increasing interest in creating supply chains that are less exposed to these pressures.
"First of all, no single country – or company – is able to solve this problem on its own," he says. "It will require collaboration and partnering to make this happen because no country has both the raw materials and the demand side to solve the problem, other than perhaps China."
In the US, the Biden administration via its bipartisan $1tn infrastructure bill – which will put $550 billion in new funds into transportation, broadband, and utilities – has 'started to put money where its mouth is' in terms of policy initiatives, providing funding to develop more localised supply chains.
"This should incentivise more production of both raw materials and their active components to be developed at scale within the region," says Pitt. "Tesla is producing vehicles at scale already. It's a first mover in the market at large, but currently buys most of its materials from outside of the US."
"This program should also incentivise the development of new technologies to improve battery performance. This can help reduce the size of batteries without compromising performance. And it should also minimise their carbon footprint and waste streams."
But there's a daisy chain of elements to the value chain.
"For example, the UK has been hampered by its ability to provide green power without a whole lot of tariffs. This is making green energy unattractive for its local energy-intensive processing or manufacturing facilities, compared to other parts of the world like Scandinavia or Quebec," says Pitt.
Reinventing the ecosystem
Pitt hopes the bill can also incentivise the development of battery materials recovery and recycling. But primarily, he believes the industry needs to reinvent the way it delivers infrastructure.
"One of the biggest challenges is that these are very large facilities that can be in the range of USD $100m to $1bn in capital expenditure," explains Pitt. "They are significant investments, particularly for emerging companies coming into the market, so they either need underwriting or support from governments to encourage investment by others.
"But we're not in a steady-state world – that's the big challenge," Pitt adds. "A traditional approach to building a single processing facility can take five or six years, as companies create a business case for capital that's needed. Then, they'll start the process again for their next facility. This isn't fast enough to respond to sustained, soaring demand.
"The industry needs to begin looking at projects from a global portfolio perspective with regards to scale, timeframes, and data," stresses Pitt.
Standardisation to accelerate battery manufacturing
We need to help the battery materials sector move into a manufacturing mindset.
"This includes actively developing solutions to standardise their enormous manufacturing facilities," says Pitt.
"By designing facilities once, as you would design a car, we can then manufacture dozens of facilities, upgrading the 'model' in a few years to adapt or incorporate the latest technology. That's how the industry can best respond to the demand shock that's occurring.
"Processing elements are also open for standardising," continues Pitt. "Customising every step of the way slows things down. But if we standardise elements across the value chain, we'll be able to deploy capital faster, because things will be common and needed at scale.
"We've already made significant moves into this space in other sectors, with a recent agreement between Worley, ABB and IBM to form a repeatable process to build, operate, and manage green hydrogen facilities at scale to drive down the levelised cost of production. And this is replicable in the battery manufacturing sector, too."
Pitt believes that if the industry is to reinvent the way it delivers across the entire batteries ecosystem, it's critical to modularise the manufacturing approach.
"We appreciate a cookie-cutter solution is going to require heightened levels of collaboration and networking across both the value chain and across the supply chain to bring a vision like this to bear," he says.
"This'll be incredibly challenging and complex. But it's worth the effort for the battery materials sector to emerge out of the 'Wild West', capitalise on surging demand and supply the critical materials the world needs to decarbonise in the most efficient way possible."