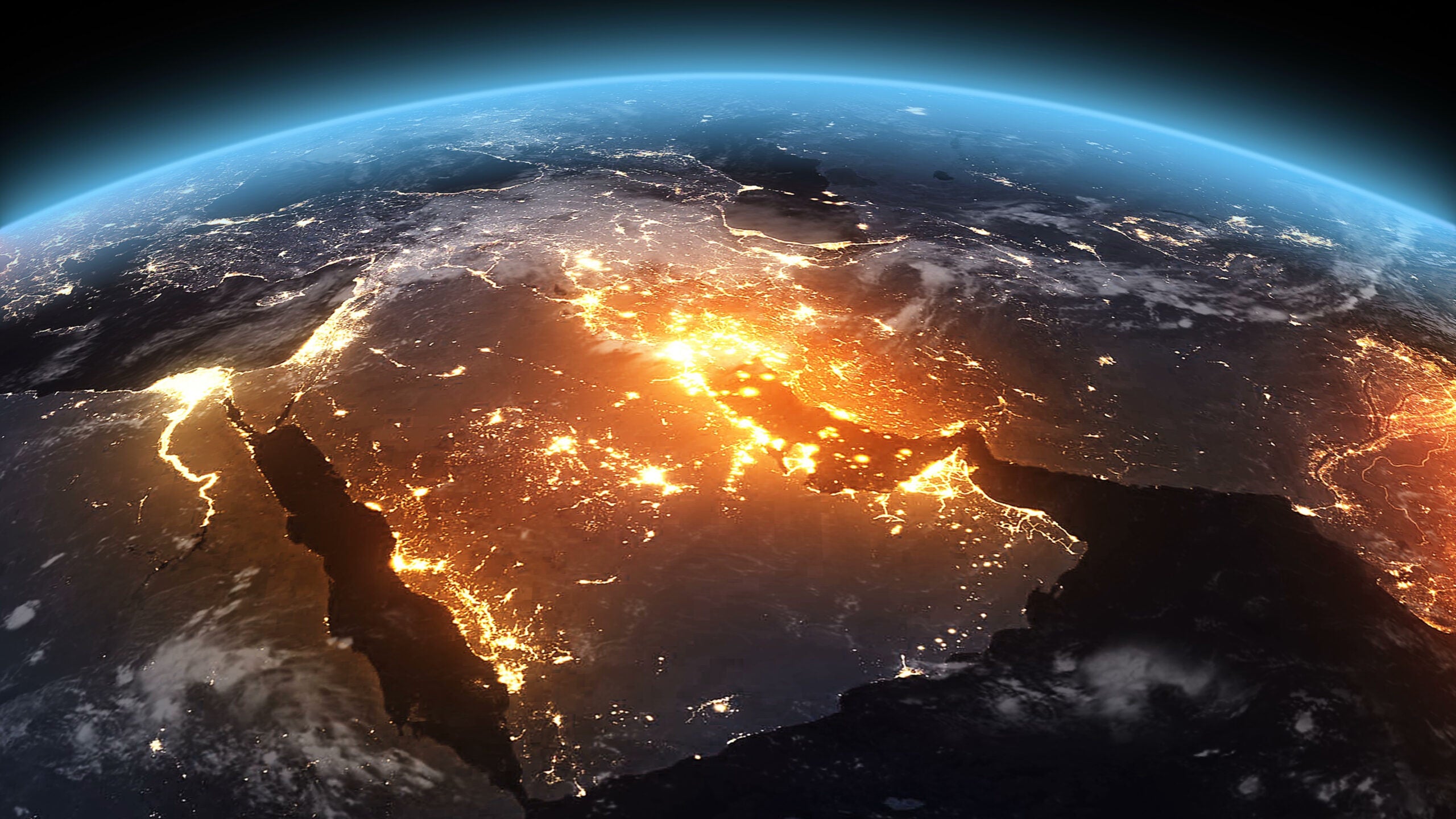 The challenge of the energy transition is not limited by geographic borders. Africa will play a part in supplying critical decarbonization materials – such as copper, lithium and cobalt – around the globe. However, the common goal for net-zero global emissions has triggered a broader search for the minerals the world needs the most.
Mining companies in the Middle East are repositioning themselves as suppliers of battery-grade materials. And with rich deposits of minerals sitting beneath them, these companies could fill the deficits of key materials that will enable the energy transition.
But what will it take to realise this vision?
A rich belt of base metals
The Tethyan mineral belt is a geological foundation that extends across two continents and 33 countries – snaking from France in the West, through the Middle East before eventually 'daylighting' in Malaysia. The belt is rich in base metals. Yet, to date, much of it is under-explored, making it ripe for significant new discoveries.
"The belt is a reasonably uncharted region of the Earth, in comparison to mining zones in the Andes or Africa," says Darryn Quayle, Vice President, Resources at Worley. "But our research suggests there are considerable deposits of copper, lithium, and other materials beneath the surface. These materials are critical for things like electric cars, wind turbines, batteries and many other technologies that will make the energy transition possible.
"Notably, the Tethyan belt stretches across the Kingdom of Saudi Arabia," says Quayle. "This is a key opportunity for its growing mining industry, and the Kingdom's ambitions to become a major player in the global energy transition. And it's responding to this challenge rapidly; positioning itself as an 'emerging mining nation;' along with Oman and other countries in the region."
Saudi Arabia's shift to a lower-carbon economy
The growing demand for energy transition materials comes at a key time for Saudi Arabia, as it undergoes the most significant and economic transformation in its history.
"The Kingdom continues to become more outward-facing and progressive, while its Crown Prince is committed to diversifying its traditional oil- and gas-based economy", says Quayle. "The government understands manufacturers need access to low-carbon energy, which in part has influenced the country's own commitment to decarbonise by 2060."
A pivotal aspect of the energy transition is to use lower-carbon energy wherever possible. And that begins from the moment mining companies extract material out of the ground.
"Mining and its supply chain consume approximately 12% of globally produced energy and in some developing countries, this figure increases to over 20% of produced energy," explains Quayle. "For materials that end up in a battery, that initial battery production consumes 20 times the amount of energy to produce a battery than its holding capacity.
"Over the life of a battery, the CO2 savings add up many times over," he continues. "However, if coal-fired electricity powers the production of an anode in the battery of an electric vehicle, it's carbon footprint is higher than if that energy came from a renewable source. That's why the carbon intensity of the energy used to manufacture the anode or cathode – the critical components of a battery – is so important. And it's why Saudi Arabia is perfectly suited to developing these industries."
The competitive advantages of the Middle East
Saudi Arabia has the potential to produce vast amounts of solar power and considerable wind power and is setting itself up as the destination for energy-intensive industries, such as anode and cathode manufacturing. And it has the raw materials to do it.
"Europe is taking the lead in the Western world's energy transition processes and electric vehicle adoption," says Quayle. "But the Middle East represents a natural and complementary partner for the region.
"It's much easier to get planning permission to build a mine or battery processing facility in Saudi Arabia than in the UK or northern Sweden," Quayle continues. "Operating costs will also be lower due thanks to the cost competitiveness of renewable energy. That, in turn, could see supplies of battery-grade materials to Europe – where most of the demand is today – in favour of the Middle East."
This economic opportunity could see a rapid expansion of mining and processing facilities across the Kingdom.
"The infrastructure may still need development, but the intention to upscale is there," notes Quayle. "Saudi Arabia has fantastic pipelines and ports for oil and gas, but you can't fit cathode and anode material into a pipe, so plans are in place to triple the rail network and add an additional 1,000 km of track to transport the million tonnes of raw material to local processing facilities. The ports will also be modified."
Saudi Arabia's role in the next industrial revolution
These developments reflect the global race to build 'gigafactories' – giant battery plants that can produce hundreds of thousands of packs to support the automotive industry as it moves towards all-electric. "There are approximately 260 gigafactories under construction globally," says Quayle. "More than 160 are in China; the rest are in the West. This is an industrial revolution."
These gigafactories need large volumes of raw materials. The World Bank's Climate-Smart Mining team predicts a need for 500% more lithium, cobalt and graphite, alongside 100% more nickel and 7% more copper – in itself a huge number, bearing in mind the context of the global copper market. "This is a race for raw materials," says Quayle.
"The Middle East has a key part to play in addressing these shortages," says Quayle. "There isn't nearly enough raw material to feed the planned gigafactories, but the Middle East can fill this gap over the next 15 years. It won't happen overnight, but Saudi Arabia can become the centre of an integrated mining supply chain for energy transition materials."
According to Quayle, it can assume the role of aggregating vast quantities of cathode and anode material, and then shipping it to battery makers. "Provided a mine produces a product that meets a certain specification, the mine owners can sell it to an interim cathode or anode maker," he says. "Saudi Arabia can produce large amounts of high-quality cathode and anode material from a central facility, with abundant, low-cost renewable power. And if it processes the raw materials near to the mines – likely spread across the Tethyan belt – that could save significant transport costs, too."
Bringing traditional expertise to a transforming industry
What makes the Middle East, and Saudi Arabia in particular, so appealing to mining companies and investors alike is that the region is experienced in executing large or complex infrastructure projects in the oil and gas industry. This means it can develop complex infrastructure quickly, which is exactly what the new age of mining demands.
"Mining has a chance to rewrite its role in industry," says Quayle. "The world's mining community needs to work together to solve some fundamental challenges, namely, how to supply vast volumes of material in a short timeframe. And that's a once-in-a-generation opportunity for aspiring miners with underexplored deposits of critical decarbonisation materials beneath their feet.
"Saudi Arabia can diversify its economy and supply an entirely new set of customers, which are wholly focused on decarbonisation," continues Quayle. "And it can fast-track carbon neutrality by supplying the vital resources from the Tethyan belt to the world."