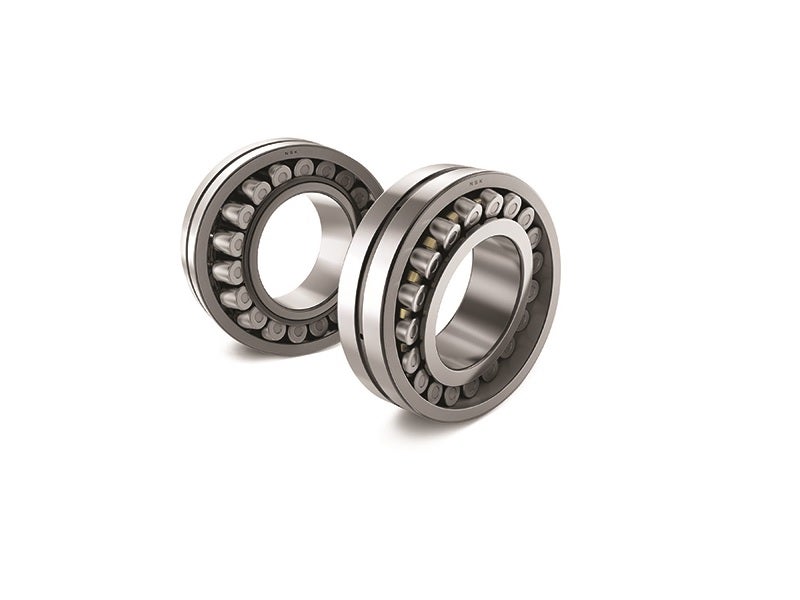 Punishing Loads. Misalignment. Mechanical shock. Grit, contamination and marginal lubrication. A day in a life for bearings used in mining and quarrying industries. For the machinery and equipment used to extract, transport and process – interdependent in their purpose – access can be remote or restricted. The unexpected failure of a single component can bring an entire site to a standstill – at a significant cost. For NSK, product development and design is focused squarely on withstanding the manifold operating and environmental stresses of these applications with:
Increasing capacities for high loads and high speeds
Advanced materials for durability, wear-resistance and longer life
Lubrication and seal technology for smooth and clean running
NSK product solutions are designed to optimize the performance of machinery and equipment, assure predictable reliability and deliver total cost-efficiency. The operating environments for bearings in the mining and construction industries can be extremely severe:
Heavy loads combined with shock loads
Light loads with high-speed rotation
Heavy loads with low-speed rotation
NSK rolling bearings offer mine operators longer service life under the most challenging operating conditions, to maximize uptime and reduce maintenance costs for improved productivity at mining sites. Durability and reliability are of paramount importance for mining machinery operating in remote locations, where the failure of a single component can impact the entire operation. NSK rolling bearings are designed to high-performance standards for longer operating life, thereby reducing maintenance costs and downtime.
The recent trend towards ever-larger equipment means that repair work can become a major undertaking. NSK customers require bearings that can withstand these severe operating environments – bearings that are tough, long-lasting and offer high reliability. In order to meet these requirements, NSK optimizes mechanical bearing design in tandem with advanced material technology. The result is rolling bearings built to endure punishing conditions and outperform conventional expectations. In this way, NSK contributes to increased throughput with high-cost efficiencies while maintaining a sustainable and environmentally friendly operation in even the most rigorous mining environments.
Products and technologies
Long-Life VS Series Spherical Roller Bearings
NSK's long-life VS series spherical roller bearings are engineered specifically for
vibrating machinery and equipment – screens, crushers, feeders and compactors. An optimized internal bearing design and tightly controlled clearance and dimensional tolerances deliver robust performance over a long operating life.
Hi-TF Spherical Roller Bearings with Removable Seals
NSK's Hi-TF spherical roller bearings with removable seal were engineered to deliver substantially longer life in the high-contaminant environments of mines, quarries, and construction applications. Long-life Tough Steel™ steel combines with an advanced geometry solid brass cage and innovative removable seal for smooth, clean-running, long-life operation.
NSKHPS Spherical Roller Bearings
NSKHPS Spherical Roller Bearings are optimized by design to deliver higher load carrying capacity, operate with higher limiting speeds, and perform reliably for longer operating life. In conventional applications, their high-performance capacity can also enable downsizing the design envelope for machinery and equipment.
NSKHPS Cylindrical Roller Bearings
NSKHPS Cylindrical Roller Bearings deliver a high-performance standard for load capacities and operating life. Featuring cage design options to suit a wide range of general to heavy-duty applications, these bearings accommodate high loads and high speeds with superior roller guidance and extra-capacity performance, low running noise and reduced heat generation.
Full-Complement Cylindrical Roller Bearings for Crane Sheaves
NSK's special design double-row full-complement cylindrical roller bearings are ideally designed for the rigour of crane sheave applications, contending with extreme loads and volatile operating conditions to deliver both optimized performance and operating life.