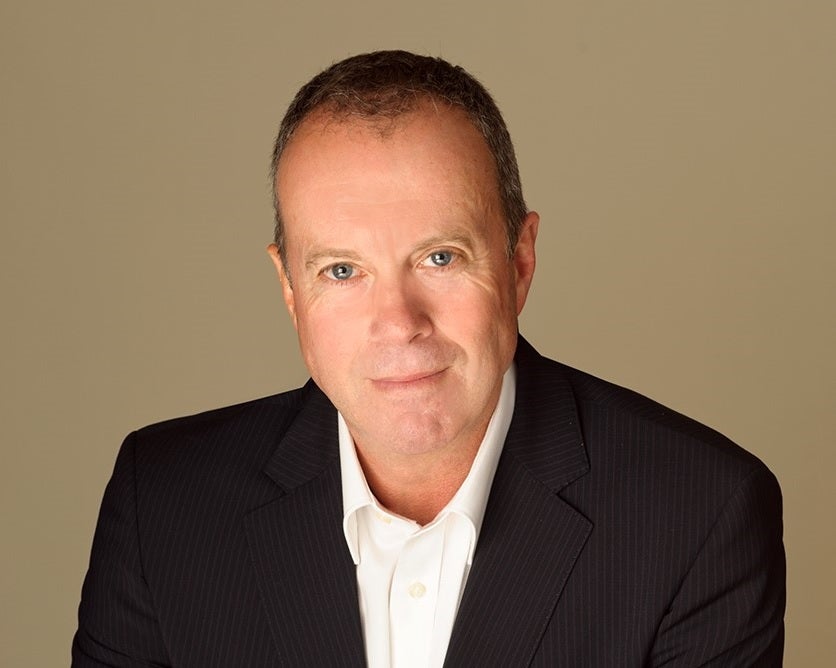 Interlate CEO David Meldrum is a mining engineer with over 35 years of experience working in the mining sector. His entrepreneurial mindset is backed up by considerable technical and managerial leadership experience. David has pioneered new ideas and converted those ideas into businesses.
Before co-founding Interlate, David worked in mining operations and investment banking, built a successful mining services business, led an ASX200 mining technology company and led the mining advisory strategy of a global Information Technology giant.
His collective experiences in his diverse career have culminated in the formation of Interlate, a business that blends data, technology and people in a unique way with a clear focus on enabling its customers to have sustainable outcomes targeting productivity improvement and carbon footprint reduction.
Mining Technology sits down with David about the mining industry and how Interlate can address technological challenges in the sector.
David, you have been in the mining world for quite a while now. What has changed the most since the time you started in this sector?
Over 40 years, the changes have been massive in almost every area, including the way we define mineralisation, design and plan operations, equipment, markets, etc. Technology has percolated through all these areas.
Safety
Digitalisation
Data-driven operations
Sustainability conscious
Decarb future
All these journeys have different levels of maturity. Safety for example was largely managed through regulation back in the 80s and 90s and since then we have seen it evolve to levels of personal responsibility both in terms of leadership and at the coal face. Whilst regulation has evolved to match this, what we have seen is a migration of responsibility to every individual and all the systems, processes and training etc put in place to enable this. Whilst not flawless, the system is infinitely better than it was 40 years ago. We are now seeing the next level of evolution with analytics and even AI being deployed.
Similarly, we see each of the other areas of operational efficiency, ESG/decarb being on a journey. Apart from the obvious business drivers around economics, there is a real push from the changing demographics in the industry. Younger, "digital natives" that are attracted to heavy industry/mining want the industry to look, feel and behave in a more contemporary manner. Mining has often been labelled as a "laggard" when it comes to the adoption of new technology. I don't see the industry as a laggard with respect to innovation or recognition of the positive impact of technology at the leadership level. In fact, there is a real push at the executive level to innovate, work with innovative suppliers and integrate technology into mining. However, I feel that in many instances the industry has been slow to adopt technology. I don't see the reasons as being that complex and I do see that we will see more rapid adoption cycles with the shift in demographics.
You mention Digitalisation and Data analytics. Mining companies are looking for solutions but are there enough providers out there?
When we started Interlate six years ago, companies were generally inquisitive about "analytics" and "data-driven insight". Companies such as Rio Tinto really were at the forefront of exploring the value of data to operations but there was a big gap back to the median of the industry. Similarly, there were few suppliers of relevant capability focusing on mining. What we have seen since then are several businesses popping up either with roots in mining or by migrating from other sectors. We now have a network of companies with broad capabilities that can help with different aspects of the digital journey, from data engineering to quite sophisticated data science.
Despite all this infrastructure, we see very few successful programmes. There are three key components to a successful programme:
Infrastructure
Capability, and
Domain knowledge
As I have mentioned, there are plenty of options for mining companies to help them with infrastructure and there is some really good data science capability available both within and external to mining companies. However, these two components are rarely integrated with the deep domain knowledge that provides relevant context to operations that allows interventions to be relevant and sustainable.
I view this challenge as being a true digital transformation. Ultimately, it's about getting people right through the operations to view the value of data-driven insights positively and be prepared to adapt the way they work to integrate into a workplace that fundamentally behaves differently.
This is not dissimilar to the evolution of the way armed forces now operate, where the troops at the front line have the training and are provided data in near real-time that allows them to make decisions aligned with strategy. To some extent, we have seen a similar evolution in mining with respect to safety, but it is still developing with data analytics.
There is a place for centralised corporate analytical capability, but it must serve site priorities and help enable the operations teams. This is an integrated combination of technology and capability at the site, with supporting suppliers with domain expertise and with corporate programmes.
We at Interlate combine the software capabilities with expert knowledge working in real-time, and we have been around for six years and worked with many of the big names delivering high-value outcomes at their operations.
Tell us more about Interlate as a Data Science software and services business:
We started our journey in 2015 and set up the business in 2016. On the back of some insight we had around successful data analytics programmes, we developed a business model to help mining operations accelerate the realisation of value from their data. At that stage, we were solely a services business and we developed technology, including software tools, to enable the success of these services some of which we have patented.
The core of our philosophy has always been that we have to help enable site-based operational personnel to develop data-driven insight and realise value by themselves. We have always prioritised successful site engagement.
Over time and based on the many engagements we have had, we developed a process to measure what the mining industry's digital maturity profile looked like which gave us the ability to position any operation on this profile. This was essential in being able to help operations on this journey. For example, it would not be appropriate to offer sophisticated real-time, machine learning-based solutions to operations that are early in their maturity journey and likewise descriptive analytics solutions to high maturity operations.
We also realised that you cannot shortcut this process and you must take the site operators on the journey. We have therefore developed and in some cases patented software that helps plant process engineers and operators do their job more effectively and we have developed prescriptive optimisations tools for enterprise engagements. Being able to work in real-time (not just using data that has been batched weekly or daily) enables us to see the myriad of data that the site sees and offer suggestions as to how to optimise their processing to enable more throughput, recover more metal, reduce costly inputs and reduce their operation's carbon footprint. In our experience, we see this value and it drops to the company's bottom line almost immediately.
All of this must integrate into a site-effective digital transformation framework, which includes:
Data engineering
Site-based capability building programmes
Supporting SaaS-based products
Workflow design
Near real-time monitoring
Machine learning-based predictive and prescriptive solutions
The increasingly important by-product of all of this has been the potential to reduce the carbon intensity of any operation. Recognising this as an important business driver and that we had an advantage in the high granularity in which we work compared to other solutions, we continue to invest in the capability to manage an operation's carbon footprint through measurement, prediction and optimisation.
How do you do that exactly?
Clarofy is our SaaS solution. It supports minerals processing companies by providing them with a series of tools so they can make decisions based on data and bring value to their company. We see it as an everyday enhancement to the mets on-site.
Alternatively, we provide specialised consulting services, often combined with software, that give our customers in-depth data analyses by mining professionals and tactics to solve complex issues.
What makes Clarofy unique compared to other data science solutions on the market?
Clarofy is a true SaaS solution, which is not so common in the mining world. It provides rapid data analysis and predefined modelling. It saves site engineers heaps of time, compared to old school, heavy, expensive and locally installed solutions, and allows them to upskill in Data Science competencies.
It is extremely easy to start using it – Web-based, no code, no installation, no credit card, secure. It provides mets, process engineers and data analysts with a rapid data visualisation capability, linear modelling, regression, t-test, etc, all the ingredients a mineral processing professional needs in their daily operations to help deliver immediate value quickly and efficiently.
How do you combine software and services offering? Does a customer need to take both?
We are extremely flexible and adapt to the customers' needs. If the customer is confident enough in its data science capabilities, they can jump straight into Clarofy and start creating value on a SaaS model. If their needs are more complex, we combine our approaches and provide custom software and service packages. Our drive in both approaches is to guide the customer to the point where they are totally independent and able to derive value for themselves.
Sustainability and in particular decarbonisation is a huge topic for the mining industry. From your experience, how will plants manage the expected regulations in the reduction of carbon emissions and keep up with productivity/output targets?
ESGs are important. Most, if not all, sites are looking into it and are faced with the challenge of productivity going beyond sustainability targets. That is where solutions like Clarofy come into play. Leveraging data and expertise you don't have to choose – you can optimise your flow to be sustainable. In fact, while many companies are doing it, they just don't measure it. Clarofy can help you do that. With the software, you can optimise the plant's inputs and outputs and as a result, reduce your carbon emissions. In an upcoming version, our users will be able to also track the emissions they saved.
So, does the future of mining process optimisation rely exclusively on data science and carbon emissions handling?
Pretty much, but not entirely. Process optimisation is something you can achieve with data science and the reduction of carbon emissions is dependent on that.
However, minerals processing is going on a long journey – adopting innovations, new processes, IIoT, and new approaches. At the end of the day, they all work together.
What is your view on the speed of new technology adoption in the mining sector?
It is much faster than it used to be, I can tell you that.
New technologies are becoming more crucial for daily operations. It is a natural process that will continue to evolve. The changing demographic in the sector is much less tolerant to slow adoption.
Our mission at Interlate is to support the adoption of new technologies, no matter the digital maturity level of our customers and to help them to drive to self sufficiency in terms of capitalising on the value locked in their data. We have the expertise, knowledge and experience, and solutions to deliver the best results in the domain at speed.