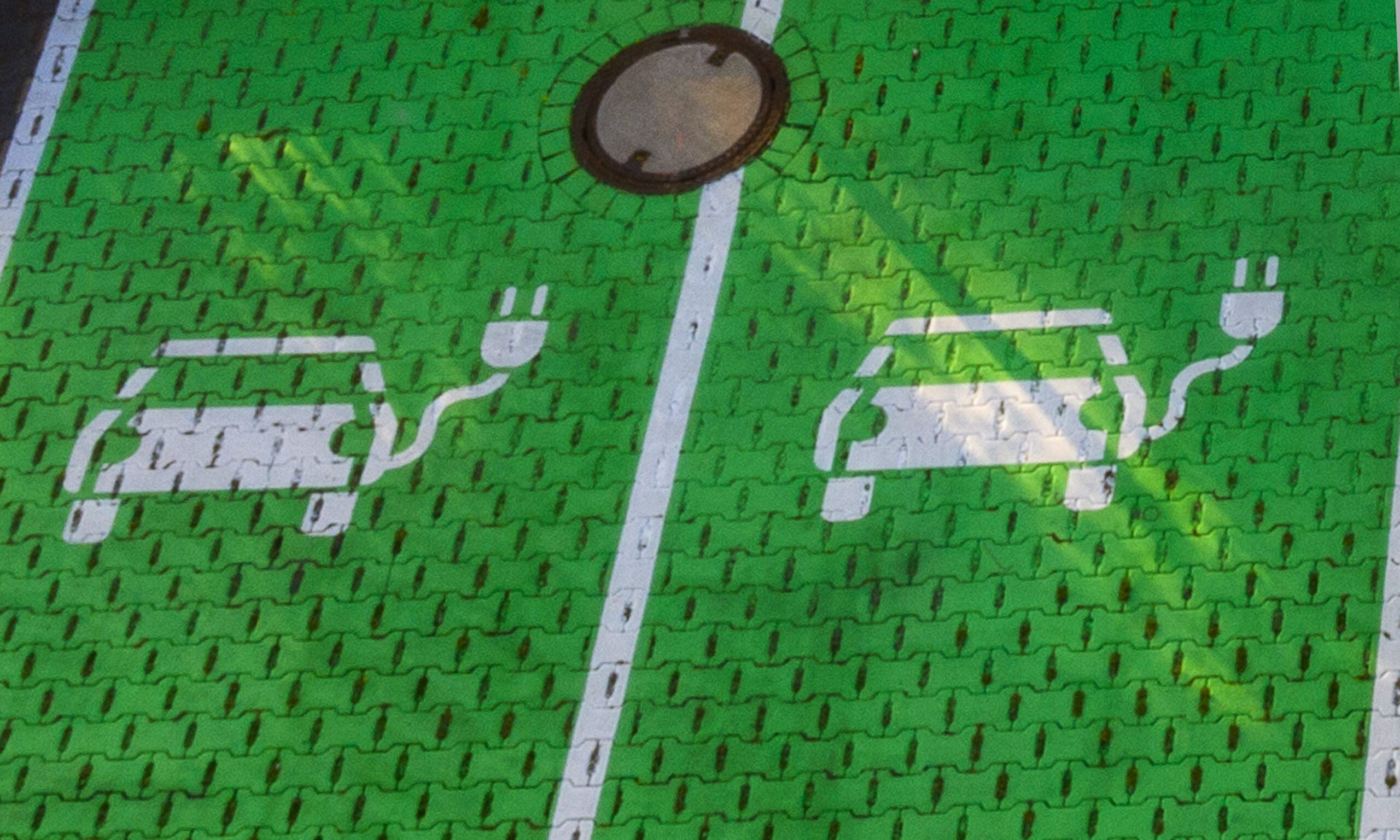 When it comes to electrifying the next decade as part of our energy transition journey, batteries have a big part to play. But what challenges do miners and manufacturers face in the race to deliver the materials needed for a low-carbon world?
Battery demand is increasing as a result of our global commitment to the energy transition, where electron mobility and storage are critical.
Passenger electric vehicles (EVs) are responsible for most of this demand. According to GlobalData, production of EVs is forecast to grow to more than 300% by 2024, from 3.4 million in 2020 to 12.7 million in 2024. Powering a growing fleet of EVs with around 200-kilogram batteries is going to take a lot more minerals and metals.
The World Bank has projected high demand for new energy materials, as shown in the graph below. Many of these materials are the key components for batteries, with the materials for electric car batteries seeing the highest demand.
Time isn't on our side
"Miners need to find ways to get these materials to market faster than their other commodities," explains Mervyn Stevens, Vice President for mineral processing, Worley. "This means they can no longer follow the traditional development cycles. And leaves them with a new set of challenges.
"Securing enough raw materials to meet demand is the first challenge. As miners look to the near future, there is a supply deficit across the materials needed to make batteries such as lithium, nickel and cobalt," he continues. "While for battery manufacturers, securing the right purity is an equally pressing issue.
"And for all companies involved across the batteries supply chain, setting up sustainable practices to deliver batteries with a low-carbon footprint will need to be considered at every step."
If these challenges are not addressed, the industry risks moving the commercial viability of batteries in the wrong direction as prices surge and supply timing slips.
Creating a new mining supply chain
Miners and battery manufacturers are acutely aware of their supply chain risks.
Mining and production generally act independently. Raw battery materials are often produced by traditional mining companies. But the purification and processing, especially on the cathode side, is produced by fine chemicals companies.
However, the pressure to deliver battery materials and the final technology quickly is forging new alliances across the supply chain. Miners are beginning to look downstream to partnerships with battery component producers. And battery cell manufacturers are partnering with miners to get closer to the source.
"EV manufacturers are now securing long-term, billion-dollar deals with battery manufacturers to prepare for the looming onslaught. These and other companies that rely on battery technology are moving upstream in the supply chain to preserve a steady flow of quality materials to build their products," explains Stevens. "And in this case, quality is key."
Maintaining purity with low-quality materials
Battery manufacturers need these raw materials to be at a high purity.
"Quality materials are needed to help alleviate safety hazards associated with poor quality batteries and to meet rigorous product specifications," says Stevens. "But conversions and steps to purify even high-quality raw materials add time and cost to the supply chain. It also requires an understanding of the complex metallurgical and chemical processes involved."
Lower quality material can be purified, too. For example, ion exchange or acid wash for metals and caustic processes for graphite. Lower purity sulphates, sometimes a by-product from other producers, are more easily accessible and have different applications in the market.
"It's a lot quicker than having to mine a new deposit or reach a higher quality reserve," says Stevens. "It can also deliver significantly better return on investment, keep costs contained and improve productivity."
By adding a purification step to low-quality material, manufactures can elevate these into battery-grade or precursor materials that meet the strict product specifications required.
"This is new ground for the world as we bridge the traditional mining and minerals industries with complex chemicals processing under pharmaceutical-like production specifications and scale them to meet demand."
Developing sustainable practises for sustainable solutions
Providing sustainable and low-carbon, battery-grade materials will require a momentous effort. Particularly at the rate of forecasted growth.
Even if we deliver high grade material in the shortest amount of time, demand from the EV battery market will likely only be met through circular economic principles.
"As recycling technology progresses and the volume of end-of-life battery material grows, manufacturers should be exploring partnerships to help them develop batteries with a minimal carbon footprint," says Stevens. "This includes integrating cell manufacturing with module packing and using recycling to close the loop and create a circular economy."
When done right, this can also lead to overall optimisation of plant efficiency. As an example, Stevens points to a full-scale cathode facility that raised the water recycle rate from 40% to 95% while maintaining product quality and lowering operating costs and environmental impact.
Using renewables for electricity supply and transitioning to EVs is also part of the solution. It allows input materials to carry a smaller carbon footprint all the way through to the battery manufacturing.
From the mine to components
Partnerships, joint ventures and collaborations across the entire battery supply chain will be key when it comes to meeting the demand for batteries and the materials they're made with in a sustainable and agile way.
But while there are many companies that can facilitate individual steps, there are few who can execute the entire process.
"Worley's position in both chemicals and mining allows us to support delivery across the supply chain. We can start right at the mine site, having completed more than 200 projects that involve mining graphite, nickel, manganese, vanadium, lithium and cobalt," says Stevens.
"We're able to see this through the intermediate processing steps by helping our customers refine and convert raw materials into active material – the final key ingredients needed to make batteries. This includes graphite anode facilities from mining through to anode precursor, and we've completed work for several cathode precursor producers of Li-ion NCM material and electrolyte.
"For me, the energy transition is a journey. And it's one we're on with our customers as we strive to reach net zero and focus on delivering a more sustainable world. If the industry collaborates, we could achieve more than we thought possible. A sustainable world, powered by sustainable batteries, originating from sustainable mines."