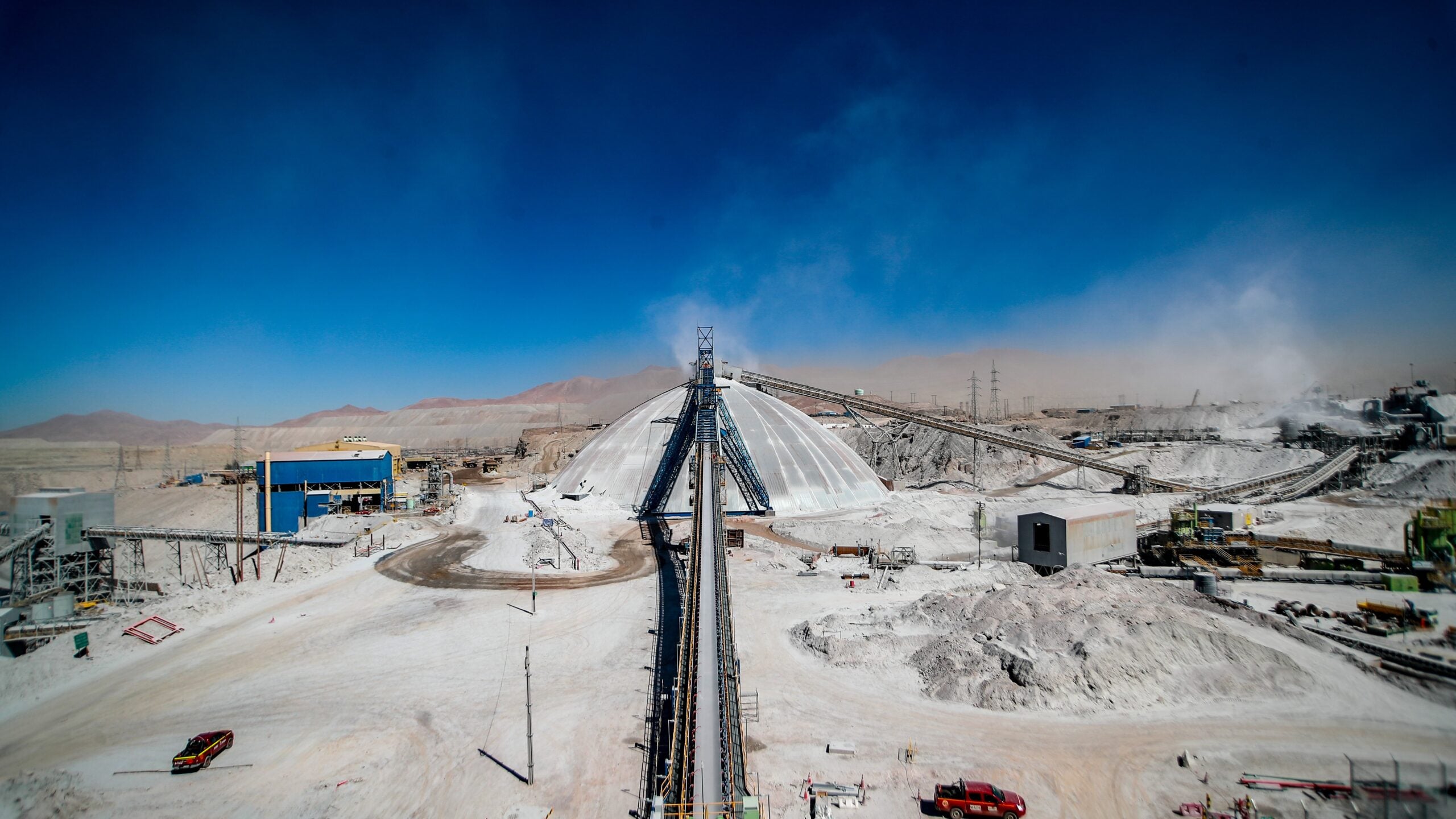 Mining companies around the world are working hard toward reaching climate change targets, and Ferrit's fossil-fuel-free product range can support their plans.
For seven days from March 19, 2022, the Ferrit business development (BD) team was in Chile, with a hectic agenda to visit a selection of mining companies that have active plans for their operations to achieve their environmental, social and corporate governance (ESG) goals.
Representatives of the CzechTrade office in Santiago de Chile arranged a very busy itinerary for a group of Czech mining equipment and services providers, including Ferrit. They organised this trade mission in cooperation with the Embassy of the Czech Republic with the aim of introducing the latest innovations in green mining equipment and support services from the Czech Republic.
These products have been designed to provide mining companies around the world with a path to achieve greater adherence to corporate ESG principles that are the bedrock of global climate change targets.
Green products
Ferrit has an extensive range of products and services that can support a mine's operations and other processes to become greener. Its BD team presented the range to local and international companies in Chile's mining sector, including Anglo American Chile, Antofagasta Minerals and BHP Billiton.
One reason for this trip was that open-pit copper deposits in Chilean mines are becoming depleted, with the result that all these companies are looking to transition to underground mining, which represents a range of new business opportunities for Ferrit.
As underground mining will be a completely new business model for some of these miners, with a very different set of challenges for each organisation to overcome, they are looking to continue the process with a strong leaning toward innovative green solutions at the heart of planning for Smart Mining solutions and making their ancillary mining activities green also.
Another large part of this planned change from open-pit to underground mining is going to be to remedy the damage caused by decades of operating open-pit mining.
Mining of metals and mineral, together with its supporting manufacturing of industrial products, makes up 60% of Chile's annual export market. It is therefore of prime importance to the country's future economic plans, as it produces huge quantities of commodities such as copper, iron ore, molybdenum, lithium, gold, and silver among others.
New technology to achieve net-zero goals
The BD team met with senior executives at all the companies they visited who were responsible for new projects, those whose remit is purchasing machinery and services, and with ESG personnel looking for new technologies that would help them achieve their net-zero goals.
The trade mission was designed to present a broad offering from Czech companies with mining products to showcase in the fields of:
Process equipment for underground and surface mining
Smart Mining (innovative solutions for modern mines)
Managing usage of energy, water, and other resources for a greener operation
Control of emissions from machinery and ore processing
Mitigating the damage caused by open-pit mining activities
Geological and consulting services
Ferrit's products and support services were received with favour by a number of companies, and they returned with several expressions of interest to continue exploring mutually beneficial relationships.
Some of its equipment, namely electric and battery locomotives, battery-powered machinery to dig and move material inside and outside mines and other products powered without using fossil fuel were of special interest as they support the move towards going green. Digitalisation products also were focused on by prospective customers.
It closely monitors global mining regulations to ensure all R&D is carried out within the rules and continues to invest to make its product lines more attractive to global mining corporations who are all striving to achieve climate change targets well ahead of either a 2030 or a 2050 target.
The company is seeking to place itself at the forefront of sustainable technology by ensuring materials that it uses to manufacture its own product ranges come from fossil-free sources, reducing its carbon footprint before a client purchases it.
Endeavours like this trip to Chile and international trade shows will continue to be in the future plans Ferrit has for expanding its presence in more countries around the world.
Further details:
For more information, please visit Ferrit s.r.o.