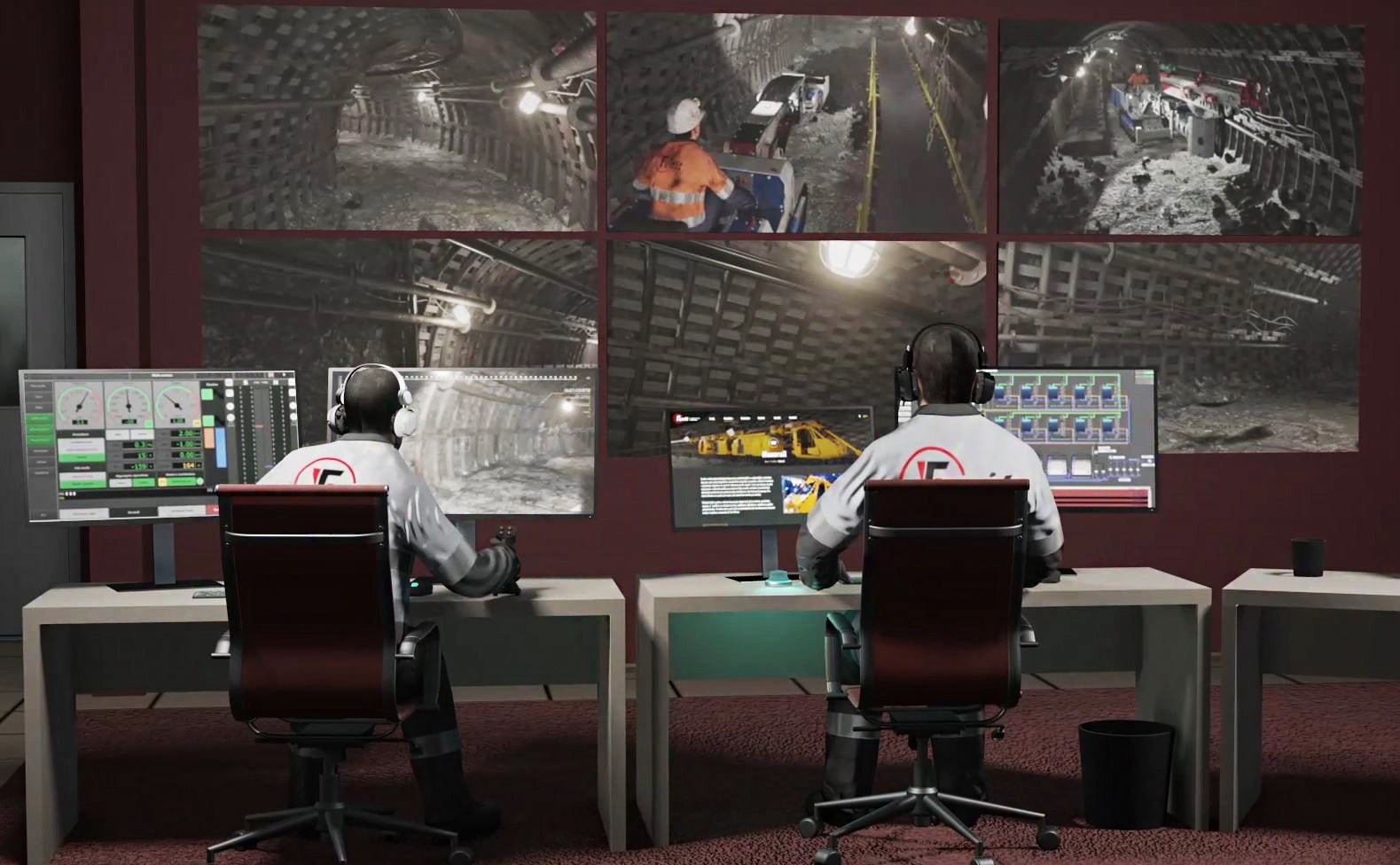 From Digital Twinning, through Augmented Reality and on to automation and robotics, the number of mining industry's applications underpinned by the Internet of Things is rising
Miners have been using digital technology in virtually all aspects of their operations for decades, but some of the uses to which it is now being put sound as if they belong in the realms of science fiction.
For example, 'Digital Twinning' is now being configured and installed in many mines, by many companies. This concept is of a computer-generated virtual model that mimics a mine's physical operations, allowing operators to review the status of equipment, from the largest dump trucks down to the throughputs of the smallest valves.
The physical and virtual 'twin' worlds are controlled by an artificial intelligence (AI) system that uses machine learning algorithms to monitor, record, and evaluate data provided by sensors contained in each piece of mining equipment. Adjustments based on the rules governing the AI's base and 'learned' parameters can be made to any sensor-monitored piece of equipment, in real-time.
The value that Digital Twinning can bring to mining is difficult to quantify because every mine operation is unique. However, mine operators will certainly be able to use data from these monitored processes to analyse the improvements such systems make to the overall performance of the mine after they're installed.
Augmented Reality
Augmented Reality (AR) allows for the same systems to be used for training, exploration, and physical monitoring purposes. From anywhere in the world, you can actually 'visit' a mine using AR viewing devices (goggles, glasses, etc) through which you can 'see' any of the mine's functions you are interested in.
These smart AR devices can feed instructions directly to workers carrying out repairs on equipment, thereby improving operating disciplines and any other change required to systems by the data they collect. Work clothing with built-in sensors can transmit data to remote monitoring systems and supervisory personnel about environmental conditions, and indeed the physical condition of the workers themselves, thereby improving safety outcomes.
Maintenance
Maintenance precesses are another aspect of mine operations that is improving beyond recognition. More and better digital sensors that can be read and analysed remotely allow for less reliance on prescriptive (time-based) maintenance. An exponential rise of more sensor data allows managers to aim for predictive (when needed) maintenance of equipment and machinery.
Rules can be adjusted on the fly based on both data and the operators' experience. This has an impact on everything from the life of equipment and machinery to energy and resource usage and can also be configured to monitor the performance of the workforce. And if the adjusted maintenance schedules make the equipment perform better or last longer, there will be cost savings that will help the mine's bottom line.
Internet of Things
All digitalisation efforts and strategies rely on the Internet of Things (IoT), an overarching digital communications platform that connects not only disparate systems within one mine, but also connects those systems to the corporate locations around the world. It consists of a wired and wireless communications network within the mine, which is further connected to other locations through both the "cloud" and digital telecommunications platforms.
This network allows for real-time instructions to be passed to people and systems anywhere in the corporate ecosystem. This ability for near-instantaneous command-and-control can mean you don't need to have personnel at every site to perform a function.
Let's say you have an engineer who is an expert in water or energy usage at the head office. That one expert can monitor multiple sites from a single location. They keep an eye on the data coming in from the various sites and can perform, remotely, actions to make a change to bring the relevant system to within agreed performance parameters.
Mining 4.0
'Mining 4.0' has developed as a concept because of the rise in the volume of data collected, exponential increases in computational power, and always-on connectivity. This, and related factors, have brought the industry a broad range of tools that can monitor and control machines and systems remotely.
Mobile devices, like phones and tablets, have replaced the clipboard and pen. Any data collected manually can be sent to the relevant database instantly, and those readings can be used to keep or change performance parameters to bring about better results, according to whatever metric governs.
Automation and robots
Automation and robots are not exactly the same thing but they often achieve similar results, amounting to a reduction in the reliance on direct human action to operate machines or perform tasks.
Autonomous machines and robotic systems are becoming more affordable and effective in mining. This availability of remote-controlled equipment and vehicles is becoming commonplace and will continue to provide mine operators with a safer working environment.
Today, robotic machines can operate in all areas of a mine. From a mining drill providing ore for electric trains to carry it out to the surface, to dump trucks following a prescribed path to the processing facility, all can be controlled with pre-set instructions to receive a load at point A and to dump it at point B, for example.
Digital innovation in mining is continuing at pace. Miners across the world have embraced digitalisation, understanding that its principles and applications provide a wide array of opportunities to drive cost improvements and increase company-wide productivity.
For more information, please visit: https://www.ferrit.cz/