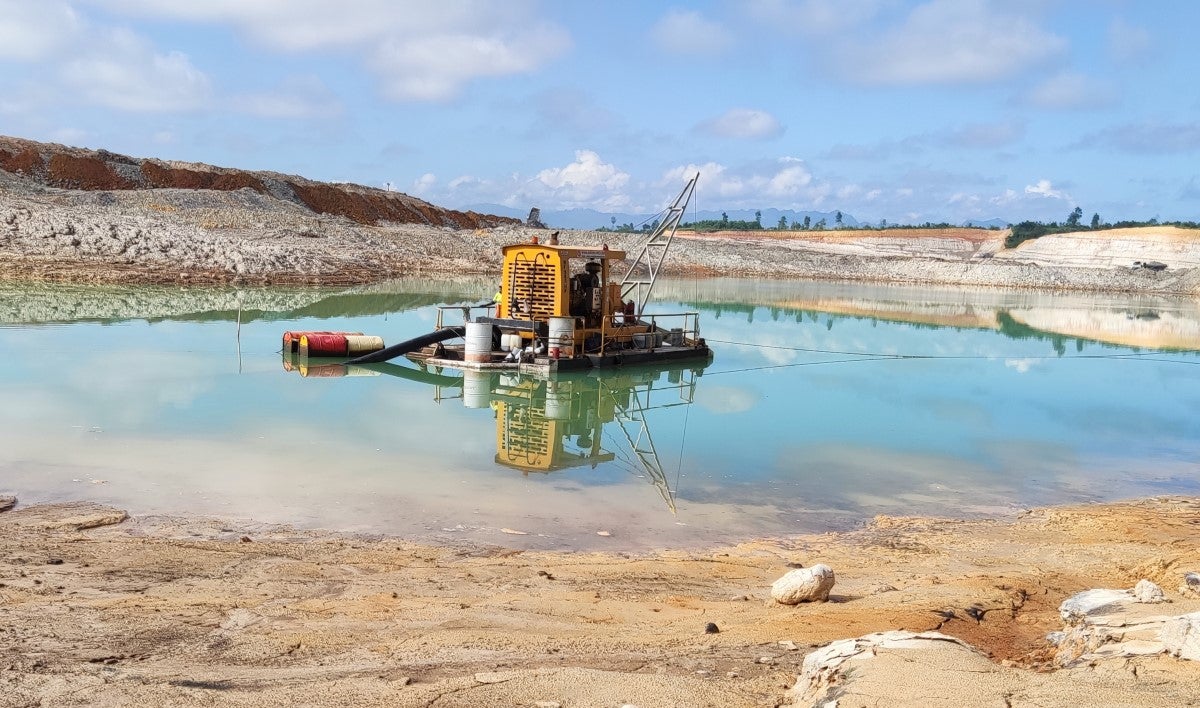 A comprehensive solution that must account for costs, environmental impacts, and governing laws should be investigated at the same time as the mine's design and equipment in the planning phase.
Here are a few of the advantages that will subsequently accrue:
If it is to be an open-pit mining operation, you can gauge the slope stability
Help reduce hydro pressure from underground artesian aquifers, avoiding ground disturbances while excavating vertical shafts
Align diversion channels so water is stopped short of mining slopes
A well-thought-out dewatering solution will go a long way toward reducing legal and environmental restrictions being placed on the operation
Mine hydrogeology
This is the first step to ensuring the area of the mine is thoroughly understood and mapped. This can be broken down into three steps:
Environmental impact analysis
Mine dewatering
Soil and water contamination analysis
Mine dewatering
For underground mines
As the heading implies, this is all about pumping out the sediment-laden water from underground or open-pit mines. Stable underground mine walls allow for pumping out the water from the bottom of the mine with selected pumps. Unstable walls and permeating water, however, can reduce productivity unless the dewatering solution is for water wells to be used, or directed drilling, to act as drainage.
Peripheral water wells increase a mine wall's stability by controlling water seepage. This dewatering method eliminates or limits water in some mine galleries, and drainage from galleries is cost-effective.
For open pit mines
One open-pit dewatering method is to use pumps to extract water from the lowest levels of the mine. However, it is usually not enough to perform only this step. The groundwater table around the mine area has to be lowered to guard against the pit continually being filled with more and more water. This is where a dewatering plan comes into its own.
Generally speaking, more water is encountered as the mine becomes deeper, so the plan should anticipate how to extract these extra volumes to maintain a workable mine face. The simplest solution is to ensure that the perimeter of the mine has a suitable wellpoint dewatering system to keep the groundwater level low.
There is a wide range of KSB pump solutions to provide the necessary open pit water outflow rates. The company has been designing and manufacturing dewatering systems for efficient and reliable groundwater control for decades. Its portfolio includes a range of submersible borehole pumps, either fixed or portable, that can remove heavily contaminated seepage water.
KSB dewatering solutions around the globe
Brazil
In Brazil's mining region, open pits and tailings lakes for iron, gold, and copper ores are beset by excessive groundwater. Process recovery water, monsoons, and underground lakes are also problems. To maintain continuous production, water has to be pumped from a dewatering lake, which has a dynamic water level that can vary by +/-20 meters a year.
KSB Brazil's solution was a floating station fitted with KSB Vertical Turbine B, Vertical Megabloc METB, Inclined Standard MCPK, or Submersible KRT pumps positioned over a pontoon.
The pontoon rises and falls with changes in the water level, so there is no need for the pumps to be repositioned, resulting in cost savings for the customer. After 20 successful years, it has become the standard for this type of equipment in South America.
Australia
In the Pilbara Region of Western Australia, iron ore is mined in several locations around the Chichester hub zone, where more than 75% of the iron ore is below the water table. If too much water mixes with iron ore, it becomes low grade and unsuitable for export, which results in massive revenue losses. Also, surface dewatering processes are extremely costly if the water level is high.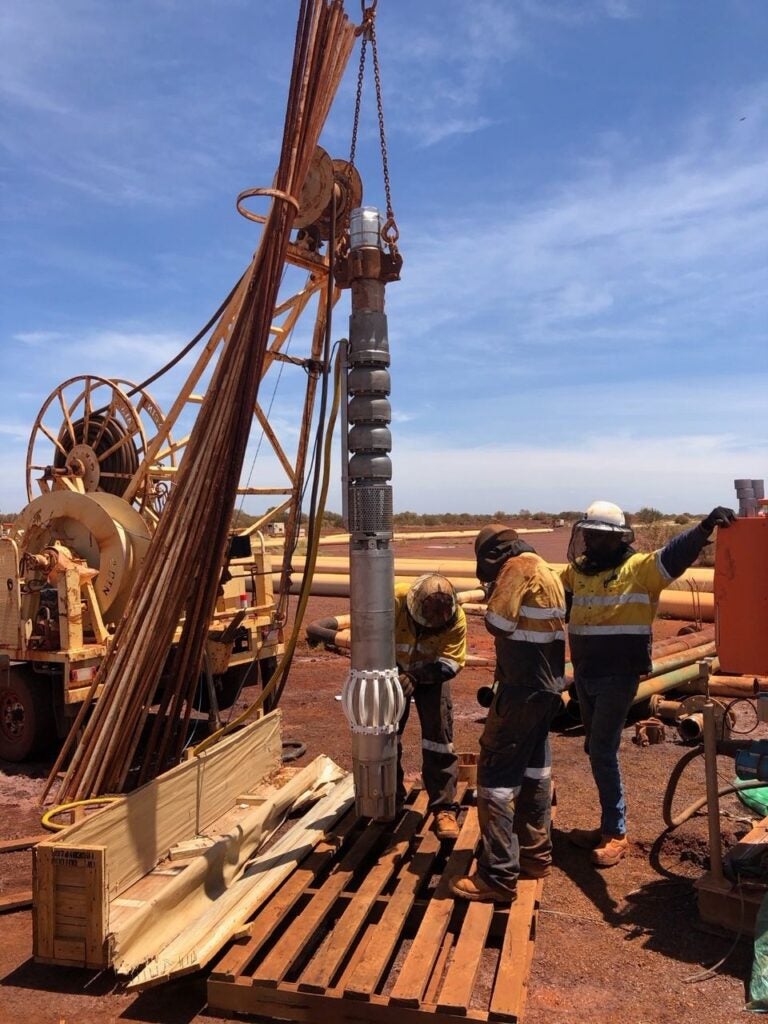 The accepted dewatering process within the region is to reduce the water table level by pumping the water out through borehole pump sets. However, this is not without its challenges. High water temperatures and high salinity result in excessive corrosion, whilst iron bacteria can grow on motors which prevents efficient motor cooling.
At its Hope Valley facility in Western Australia, KSB provides mine operators with its UPA multistage borehole pumps, customized to withstand its site's conditions.
UPA's have been shown to deliver a significantly longer working life and higher hydraulic efficiencies, resulting in a reduced cost of ownership.
Continual UPA product development has seen the advancement in permanent magnet motor design, motor control, and monitoring, further enhancing the overall pump set efficiency and reducing the carbon footprint. KSB's proprietary technology that inhibits the growth of iron bacteria makes the UPA a winner.
Indonesia
Indonesia is one of the world's largest exporters of thermal coal, and also a major player in copper, gold, tin, bauxite, and nickel.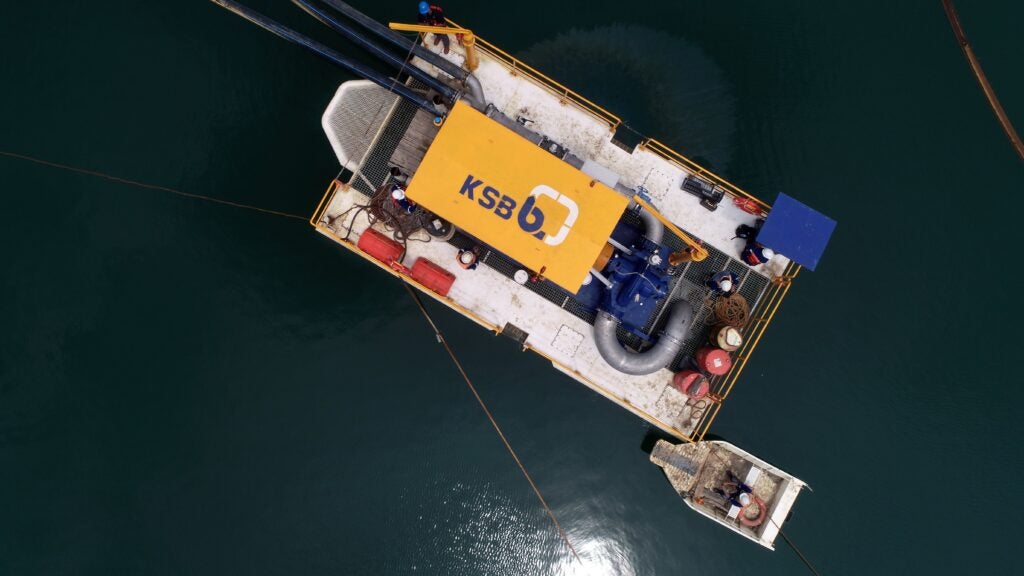 Here KSB pumps are acknowledged for their outstanding capacity to perform in severe openIts development of dewatering and dredge pump sets (DnD) as a solution for mining applications, especially for open pit mine sites, is one example of KSB's commitment to continuous product improvement and development.
To date, more than 350 DnD pumps with KSB® LCC and LSA pumps have been installed in mines across Indonesia and Southeast Asia. In 2017, KSB Indonesia launched a new model of DnD equipped with advanced features such as a tilt sensor, flow meter, and remote-control system.
KSB builds the entire diesel-driven pump unit on a barge, complete with a fuel tank, vacuum pump, control panel, etc., and ships them on trailers for easy commissioning at the site. Because monsoon rains are seasonal, dewatering is also a seasonal activity, and this means pumps can stand idle for several months during dry periods.
Recognizing this situation, KSB has introduced a rental programme, whereby the pumps are supplied fully kitted out according to the customer's requirements. By not having to purchase the pump sets, customers are relieved of the costs of ownership and know that when they require the units, they come ready for operation.