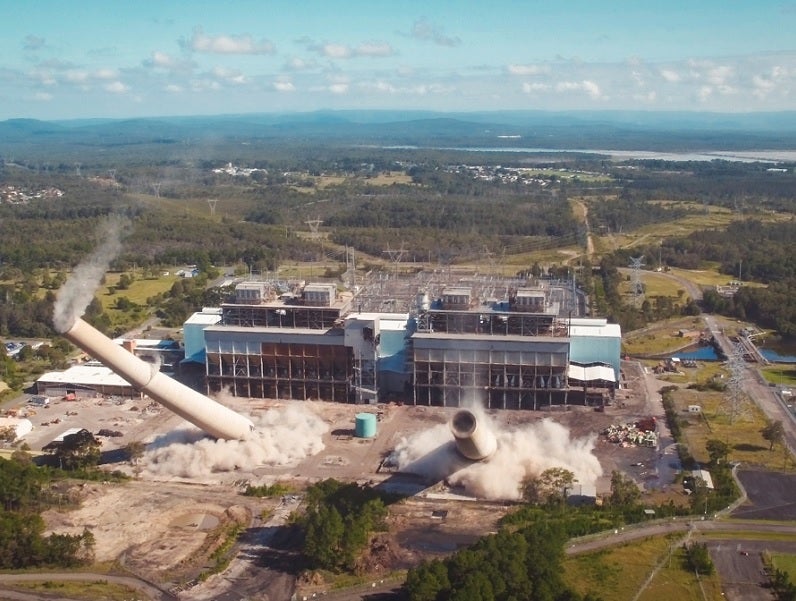 Global economic, socio-political and environmental factors have influenced the level of decommissioned assets, which is becoming an increasingly significant issue in the mining and coal power generation industries.
It is expected that 14GW of Australia's coal-powered generation will be retired by 2040. Coal plants have also continued to be decommissioned at a record pace worldwide with many more expected to close in forthcoming years.
One of the greatest challenges facing the current power generation sector is the decommissioning of retired facilities and infrastructure. Once a power generation facility has reached the end of its service life, operators are responsible for removing all redundant infrastructure while restoring and remediating any legacy environmental contamination.
Specialised decommissioning and remediation services for mining assets
Decommissioning and site preparation is often a complex and lengthy process, as it includes hazardous material removal, soil and groundwater remediation, and the structural demolition and disposal.
Utilising a specialist industrial demolition and remediation contractor with extensive experience in the resources and energy industries will go a long way to ensure retired coal plants is decontaminated, deconstructed and remediated safely, sustainably and economically.
Liberty Industrial is experienced in coal-fired power station decommissioning, having recently led the delivery of many high-profile power station removal projects in Australia.
Initially, the company was primarily focused on providing mine closure planning studies for blue-chip resources and energy sector clients before Liberty Industrial evolved into a deconstruction and remediation contracting business. 12 years later, it is a leader in their field.
Co-director Clinton Dick says that a site's reuse options can inform planning decisions, and were developed early in the process can have significant environmental and economic benefits.
He says: "Understanding the range of potential reuse options for the site will assist in the development of a realistic schedule and budget for the deconstruction and remediation works."
"Our team provides options for deconstruction and remediation that ensure the most commercially beneficial, safest and most sustainable solutions are realised."
Integrated capabilities for mining and power generation sites
Liberty Industrial offers a comprehensive range of integrated capabilities and Clinton says this can provide significant advantages for site owners.
He adds: "We offer an integrated approach to site closure and rehabilitation, drawing on our diverse range of complementary capabilities from closure planning and provisioning, right through to demolition, remediation and civil contracting.
"There are synergistic benefits to our full-service offering. Continuity of works, an accelerated delivery schedule and cost savings are just some of the benefits of our comprehensive capability.
"The schedule can be developed to strategically release critical areas for early access, with hazardous materials removal and remediation to be undertaken concurrently as demolition works progress, allowing the development of an overall shorter and more cost-effective program for the completion of the project."
About Liberty Industrial
Liberty Industrial provides specialised deconstruction and remediation services to the mining and energy sectors. One of the company's most recent projects is the removal of Delta Electricity's Munmorah Power 1,400MW coal-fired power station, which has been recognised as the largest power station demolition project to be performed in Australia so far.
The company has performed a number of the most significant mining infrastructure deconstruction projects in the country, including the demolition of refining facilities and process plants such as the Shell Clyde Oil Refinery, BHP Billiton's Boodarie Hot Briquette Iron Ore plant and Rio Tinto's HIsmelt facility.