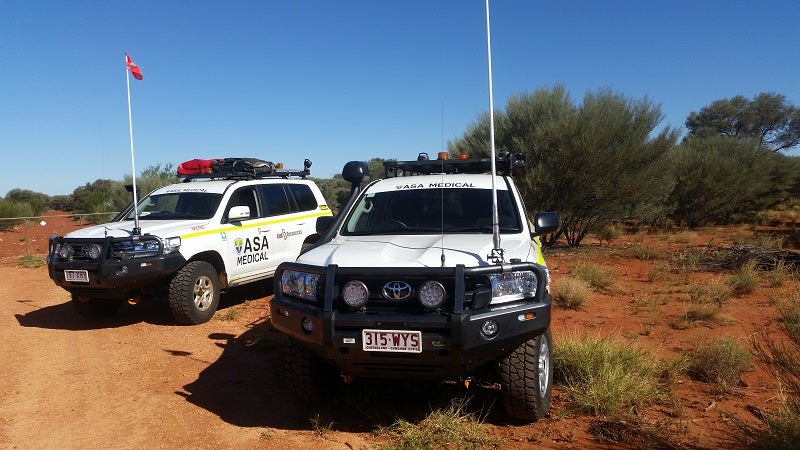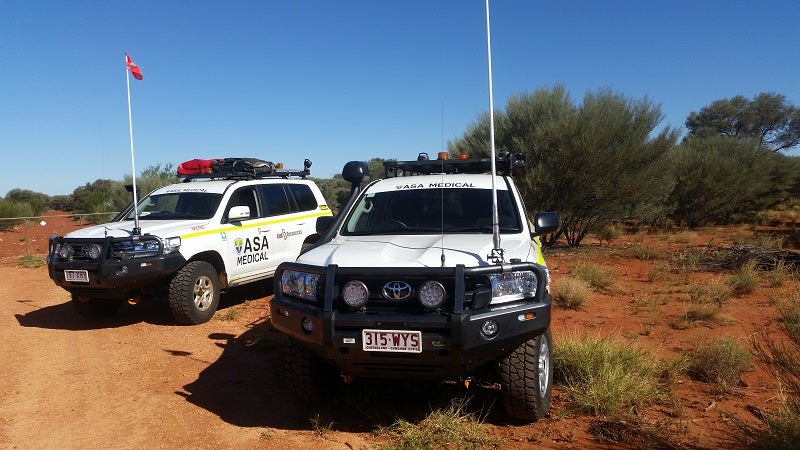 ASA's core business has always been the provision of medical services to remote, hazardous and potentially dangerous locations, essentially any challenging environment but not limited to.
We have worked outside the wire with the UNDP ELECT Program with the Karzai Election throughout Afghanistan. That project included field medical staff positioned with the United Nations to help try and keep the elections as fair as possible. From there we started working within the Military bases in Afghanistan providing both primary healthcare facilities to air traffic control and providing emergency medical response services in places like Kandahar.
Having an operation at almost every site in Afghanistan both inside and outside the war was a firm premise for ASA to develop a strong backbone of good clinical and operational governance where we have strongly positioned ourselves to exceed the client's expectations and requirements.
We do our best to think ahead and be ahead of the need because when they need you, they need you. We don't get a second chance, you have to be able to respond and do it effectively for the best possible outcome so having Ron our Chief Medical Director with his deep knowledge and experience with the Military has enabled us to set a solid clinical premise to withstand a large variety of environments.
When we bring projects back to Australia, working with companies such as Shell, Santos and Murphy Pipe and Civil, we've been able to translate those standards. A first world service, taken to the third world in a very challenging environment where we've tested it, tried it out and ran it efficiently. We can then bring it back home and build a solid service offering it in Australia's most remote locations.
ASA's commitment and success can't be acknowledged without acknowledging our team both on and off the field. From our Doctors, Nurses, Paramedics, Field support, Suppliers to our outstanding Head Office. We ensure we equip them well and provide support. They are the key to Anodyne.
Is it only medical support that you offer?
ASA works alongside our industry partners, Link Resources and Risk & Emergency. Understanding the commercial challenges our clients face, we are a group that can bundle services such as Fire, Rescue, Training, Security and E-Learning to meet the growing demands of the resource sector. As a group of companies, we bring together highly professional and compliant services, without the price tag of supporting larger organisations long term overheads. We have done some great work together in the mining industry.
How do your services apply to the mining industry?
We have worked within oil and gas, uranium mining, water pipelines and other sectors in remote Australia, Papua Nui Guinea and African mining regions being some of the remotest areas in the world some only accessible by light aircraft and river vessels.
We've found that our strong clinical governance applies to our diverse projects in a similar way. We have an effective base on how we establish our stock models, how we procure our nurses, paramedics, doctors and field support and then provide clinical and personal support from our team at head office. We equip our clients with a very successful team supported by the best and latest of equipment including our top-quality emergency response vehicles.
How do you prepare your vehicles?
ASA is very proud of the vehicles that we personally build and engineer. We are currently on our third-generation build. Time and environments change, so we always want to be ahead of the curve, especially with our vehicles. We always have the latest emergency response vehicle in our warehouse, as need is sometimes required urgently. If more vehicles are necessary, we have the right procedure and suppliers in place to get a vehicle built very quickly which takes away any concern for the client.
Our Emergency response vehicles are usually based on a Toyota Landcruiser as currently it's the best fit for stretchers and are 4WD capable.
Our goal in ASA's emergency response vehicles is to transport a medic to a patient effectively to get the care they require, we've essentially looked at what the patient needs, what the medic needs and what the client needs and what makes the vehicle respond better, easier and safer because a defibrillator or oxygen isn't any good if its not next to the patient. When we undertake those medical responses, we put a lot of thought into the build and never recycle old vehicles or equipment. We want to refresh the vehicles, keep them up to date, modern and serviced. If you are in a remote area, you need that vehicle to perform, to help save lives, so everything we put into our vehicles allows it to communicate better, travel better and respond at its best.
So, tell me about Ron.
Dr Ronald Ti founded ASA back in 2004 as a physician and health logistician Colonel in the Australian Defence Force he recognised the need for outsourced medical services in conflict environments. 16 years on ASA has expanded its growth to the domestic and international markets. Dr Ti has an experienced view which is a vital resource to our staff and the clients.
Tell us about Debs and her role in the company.
Debs is the current COO of ASA and has been with us for 12 years. Prior to ASA Debs was a warrant officer with the NZ Defence force, so again we have that hands-on experience. Debs procures and ensures compliance is met, with the daily running of ASA. Her giving nature extends itself to our team which creates a unique work environment. She's focused and consistent in an ever-changing, diverse company.
What about yourself?
My background is in business management and Behavioural Sciences. As the director and CEO, I thoroughly enjoy what I do. Meeting clients and being a Director with a boots-on-the-ground approach, going to all remote and hazardous locations inspires me to provide a service from ASA that is like no other.
What are your plans for the forthcoming years?
Expansion. ASA has grown exponentially, however, with our consistent work in Afghanistan and the resource sector, we have expanded our procurement activities working with some of the worlds leading prime contractors, militaries, governments and resource sector clients. The exciting part of ASA is that we aren't locked into just services, we can procure, we can supply, we can train, we can provide vehicles, we can consult in both medical and commercial space. We are forever evolving to meet global demand.