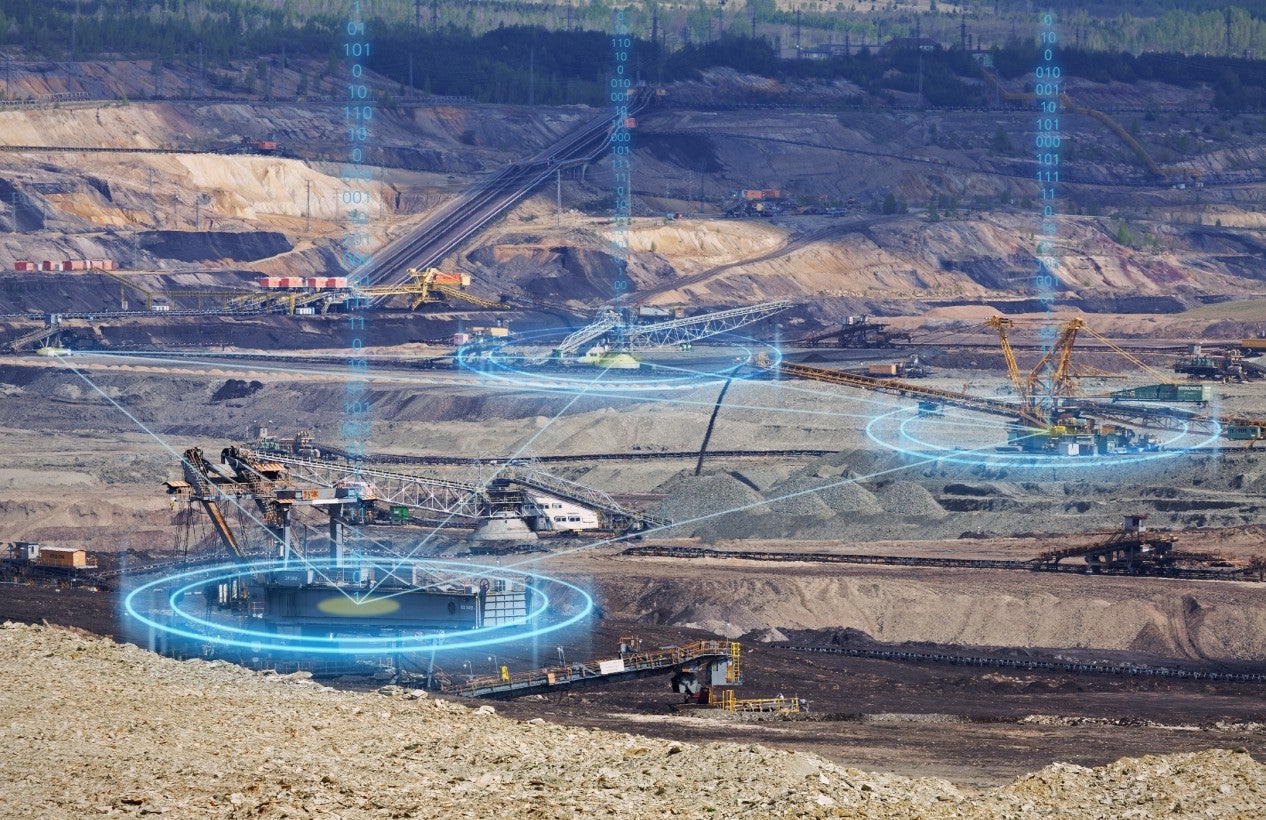 The challenge to keep global temperature rises within two degrees – and preferably 1.5 degrees – of pre-industrial levels was set in the Paris Agreement in 2015. It came into force in November 2016 and is now a core objective for governments and energy, chemicals and resources businesses around the world.
Business leaders are now expected not only to play their part in decarbonisation, but also measure and report on what they're doing to reduce emissions. This is a challenge for the mining industry, which requires high levels of energy. According to the World Bank, over 11% of global energy produced goes to the mining, minerals and metals industry and its supply chain.
"Megatrends such as social value, the energy transition, climate change and digitalisation are dramatically changing how miners position themselves," says Geeta Thakorlal, President, Energy Transition and Digital at Worley. "Miners understand their role in achieving a more sustainable future. The world is reliant on an adequate supply of raw materials to manufacture clean technologies, construct vital infrastructure and provide fertilizers for sustainable food production."
However, the industry is also conscious of the expectations to reduce its dependence on fossil fuels. Not just in how mines are set up and operated, but also in producing the minerals and metals needed for the energy transition.
A window of opportunity
"There is never a quiet time in mining, but this is also a particularly challenging period as the industry faces a wide range of social pressures, uncertainties and threats," says Nick Bell, Global Sector Lead, Mining, Minerals and Metals at Worley. "Of those, the need to decarbonise and hit net zero by 2050 is the most crucial and is the one that will drive transformation.
"This is also a period of huge opportunity. New technologies are on the horizon that can not only help with carbon reduction, but also boost efficiency and productivity. And as society moves to cleaner power and transport systems, there will be a greater need for specific minerals and metals to progress this transition. It becomes a virtuous cycle."
We're going to need more copper
There are pressing market reasons to consider a major review of mining operations. But large operations are rarely agile. Change across the entire industry will take time, and capital investments must be designed to pay back over the long term.
Regulatory encouragement, such as taxation and subsidies, is also encouraging a switch to cleaner energy. This is creating a significant increase in the demand for the energy transition minerals that will be used in technologies such as turbines and batteries.
Opinion differs on exactly how much copper the energy transition will require, but somewhere between an additional 4-7 million tonnes per annum is the current consensus. "With many operations still suffering from grade depletion, you get a sense of the pressure there will be on global copper supplies," says Bell.
Doing the right thing is a good business
"Managed carefully, the energy transition can be profitable for mining companies. We're partnering with our customers to help draft energy transition roadmaps and navigate the complex challenges in a way that turns problems into possibilities. Because productivity is still essential, especially during times of transformation," says Bell.
He points to a large iron ore mining complex in Canaã dos Carajás, Brazil. "This project is an amazing example of diesel displacement driven by the need to be more sustainable. It has an in-pit crushing and conveying system that uses conveyor belts to replace trucks, helping to reduce diesel consumption by around 70%. Worley completed the modular design and engineering for the beneficiation plant, as well as the assessment of the best materials handling options for the multi-billion-dollar site."
Increasing the adoption of electrification
At the same time, mine operators across the world are turning to electrification and the greater use of electric vehicles (EVs).
"There is huge interest in this area, and we are seeing lots of mines adopt a policy of switching either all or some trucks to alternate sources such as electricity," says Bell. "The rest of the industry is watching these projects with interest and projections depict growth, as positive results are reported, and technology improves and becomes cheaper."
Elsewhere new technology, from the better use of data and intelligent automation are helping mining companies across the world become more energy efficient.
"Digital is the key enabler of the scale of change that is required," says Thakorlal. "Heavy industry is looking to integrated digital solutions that embrace the latest technologies across projects and sectors to achieve their net zero commitments."
An industry on the move
As GlobalData's 2020 report on Sustainability in Mining made clear, "companies that embrace all three elements of sustainability will outperform their peers. CEOs that are too slow to improve their company's approach to sustainability will see a drop in profits far sooner than they ever imagined."
The same report highlighted that the best performing firms in the industry in this respect were "pioneering the use of renewable energy, battery-powered vehicles and setting aggressive greenhouse gas reduction targets." It picked out firms including BHP, Anglo American, Caterpillar, Sandvik, Fortescue, Newmont and Epiroc for particular credit. But many others will need to follow suit if we are to rise to the global decarbonisation challenge.
Due to increasing pressure to act on climate change, more mining companies are committing to net-zero targets on greenhouse gas emissions. The world's two largest miners, BHP and Rio Tinto, have both committed to reaching net-zero (Scope 1 and Scope 2) emissions by 2050. Vale SA, Newmont and Fortescue Metals Group also have net zero (Scope 1 and Scope 2) targets ranging from 2040 to 2050, with interim targets to meet by 2030. Vale SA have also taken an extra step by committing to set science-based targets to ensure that the emission from their business (including their value chain – Scope 3) are curtailed to limit warming to 1.5 °C.
Making the switch to clean energy sources
There have been many positive attempts to switch to cleaner energy sources and reduce energy use across mining operations. Antofagasta has signed a new Power Purchase Agreement with ENGIE Energía Chile at its Centinela mine, from next year until 2033. Under this agreement all the power supplied to the Centinela mine will be from renewable sources.
In 2019, BHP signed new renewable energy contracts in Chile for its Escondida and Spence copper mine operations. This reduced its energy costs by around 20% and displaced up to 3 million tonnes of CO2 emissions from its operations, compared to the older fossil fuel agreements they replaced.
Thakorlal reflects. "Our mining customers are making sustainability commitments and are backing them up with roadmaps and investment. These organisations are critical players in building a net zero future. But the window to take advantage of the opportunities is limited. The time to act is now."