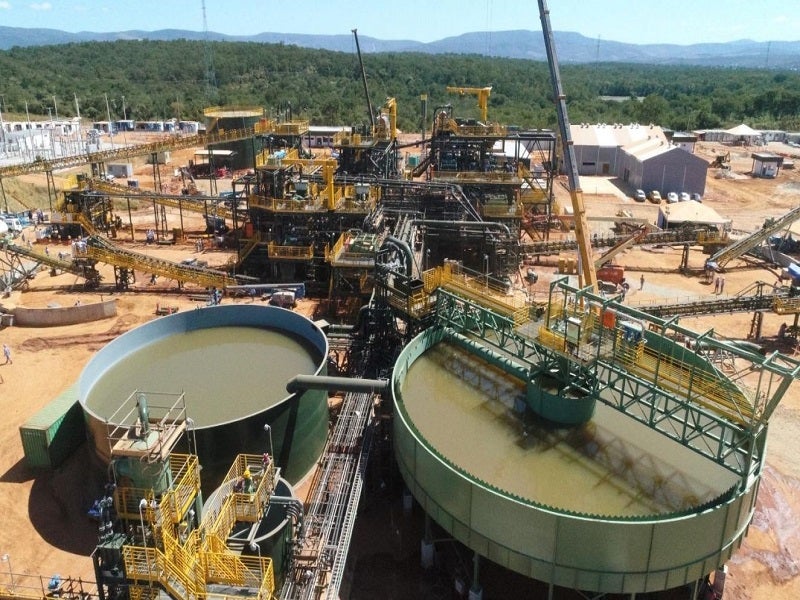 The Grota do Cirilo lithium project involves the construction of an open-pit mine and lithium concentrator in the Minas Gerais state, Brazil. Credit: Sigma Lithium.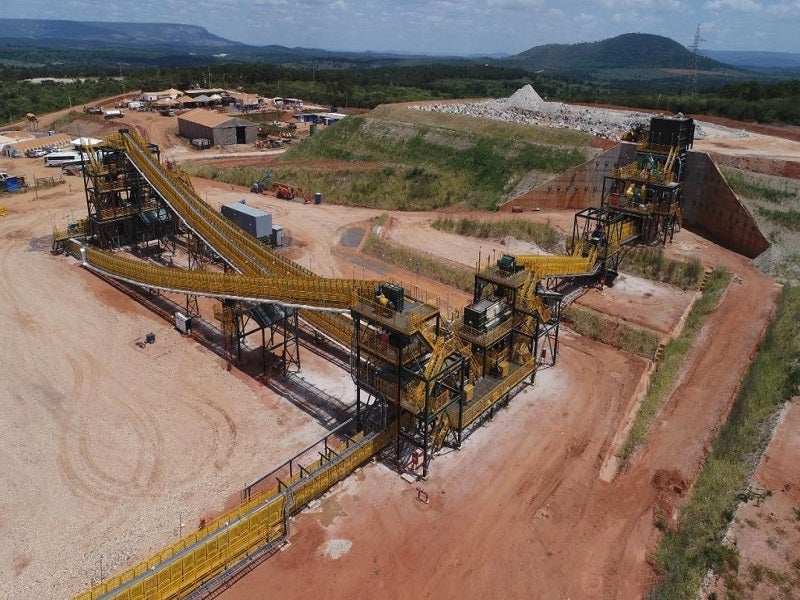 Phase one of operations is expected to produce 270,000t of high-purity 5.5% lithium concentrate annually. Credit: Sigma Lithium.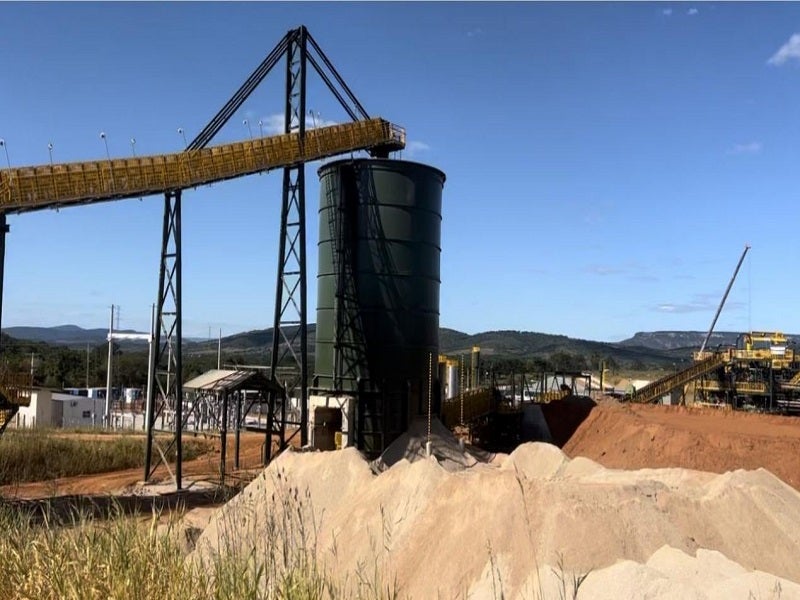 The project is expected to commence concentrate production in April 2023. Credit: Sigma Lithium.
The Grota do Cirilo lithium project involves the construction of an open pit mine and lithium concentrator in the Minas Gerais state, Brazil.
The mine is 100% owned by Sigma Lithium, a mineral development company based in Canada. Sigma plans to develop the project in stages, beginning with the Xuxa deposit in phase one, Barreiro deposit in phase two followed by the Nezinho do Chicao (NDC) deposit in phase three.
The feasibility study (FS) for the Xuxa deposit was completed in October 2019 and paved the way for the detailed engineering work. Sigma filed an independent FS technical report for the Xuxa mine in November 2019.
A preliminary economic assessment (PEA) for phase three expansion was published in December 2022. An updated technical report (NI 43-101) for the phased development of the project was published in January 2023.
The environmental operating licence (LO) to produce green lithium was granted to Sigma in April 2023. Lithium production from phase one of the project commenced during the same month. Phase two production is expected to commence in 2023.
Location
The Grota Do Cirilo property has ten mining concessions and Xuxa is the first deposit to be developed as part of the project.
The project consists of a total of 27 mineral rights encompassing an area of 191km2. This includes nine past producing lithium mines and 11 priority exploration targets.
Geology and mineralisation
Grota do Cirilo lies in the Eastern Brazilian Pegmatite Province (EBP) that stretches across 150,000km2. The deposits are a type of lithium-cesium-tantalum (LCT) pegmatites hosted in a medium-grey coloured biotite–quartz schist that form bodies that are concordant with the schist foliation but can also cross-cut foliation.
The dikes form a sub-horizontal to shallow dipping sheeted tabular bodies. The thickness of the dikes can range from a few metres up to 40m or more. Pegmatite mineralisation consists of microcline, quartz, spodumene, albite and muscovite with spodumene comprising between 28% to 30% of the dike.
The Xuxa pegmatite body is hosted in a biotite–quartz schist with a well-developed crenulation cleavage with spodumene occurring as pale green to colourless, elongated, tabular, crystals. The host biotite–quartz schist of the Barreiro deposit occurs as pegmatite xenoliths within 3m of the dike edge within the schist.
Reserves at Grota do Cirilo
The consolidated proven and probable mineral reserves at Grota do Cirilo lithium project is estimated at 54.8Mt grading 1.44% lithium oxide (Li2O).
The proven and probable mineral reserves at the Xuxa deposit is estimated at 11.8Mt grading 1.55% Li2O as of June 2021.
The proven and probable reserves at Barreiro is estimated at 21.8Mt grading 1.37% Li2O as of February 2022.
NDC is estimated to have proven reserves of 21.2Mt grading 1.45% Li2O as of October 2022.
Grota do Cirilo lithium project development details
Phase one is expected to produce 270,000t of high-purity 5.5% lithium concentrate per year and includes key infrastructure to support the phased expansion including the phase one production plant or Greentech plant.
Phase two will double the production rate to 531,000t and will make use of existing infrastructure from phase one and contribute an additional 261,100tpa of high-purity 5.5% lithium concentrate.
Sigma completed the commissioning of its crushing circuit of the Greentech Plant in February 2023. The company also began detailed engineering and capital expenditure for the Greentech plant expansion as part of phase two and three developments. The expansion is expected to increase production from 270,000tpa to 766,000tpa of battery grade sustainable lithium.
Mining methods
The deposits will be mined using conventional open pit mining methods of drill and blast, and haul and load with hydraulic excavators, front loaders, and 40t transport trucks. A contracted mining fleet will be employed for the Xuxa, Barreiro and NDC deposits.
Two independent open pits are planned for Xuxa with one in the north and the other to the south with a life of eight years. The Xuxa deposit will be drilled with a diameter of 4in with a bench height of 5m for ore and 4in for waste in 10m high benches.
Barreiro is planned to be developed using a single pit with a mine life of 12 years. Barreiro deposit will be extracted with a drilling diameter of 4.5in, with 5m high benches for ore and 4.5in for waste in10m high benches.
Mining operations at the NDC deposit will be carried out with two pits and an expected mining life of 12 years. Mining operations will be carried out with a drilling diameter of 4in and 5m high benches for ore while waste will be extracted with 5.5in drilling diameter at 10m high benches.
A bulldozer and/or hydraulic excavator will support the drilling operations by cleaning the drilling areas and drilling access point constructions. A hydraulic hammer will also be coupled to the hydraulic excavator for rock handling.
Processing
The Greentech plant is located approximately 1.5km northeast of the Xuxa open pits. It features a dense media separation (DMS) circuit to produce spodumene concentrate with a target grade of 6% Li2O. The plant has a throughput capacity of 1.7Mtpa (dry) in phase one.
As part of phase two, a second DMS concentrator will be constructed to process ore from Barreiro with a target grade of 6% Li2O from a diluted ore grade of 1.39% Li2O. The throughput capacity will be 1.85Mtpa (dry) of ore feed.
A third DMS concentrator or a combined Barreiro and NDC plant is proposed for phase three. An independent NDC plant would duplicate the Barreiro design, with a plant capacity based on 1.85Mtpa (dry) of ore feed.
The combined plant throughput capacity for Barreiro and NDC is estimated at 3.9Mtpa (dry) of ore feed to produce a combined spodumene and petalite concentrate of 5.5% Li2O.
The processing plant includes a three-stage conventional crushing and screening circuit and a two-stage DMS circuit for the coarse fraction. Mica is removed from the feed via up-flow classification before DMS processing.
The material is sent to the two-stage DMS circuit for coarse fraction, and two other circuits for fines and ultra-fines fraction. A magnetic separation step enables the separation of the fine size particles.
The hyperfine fraction with the waste undergoes thickening, filtration (belt filter) and dry stacking. The plant also uses optical sorting and/or magnetic separation techniques on the concentrate. The tailings are transported using trucks for co-disposal with waste rock.
Grota do Cirilo: project infrastructure
The project is accessible from regional paved road BR-367, which runs through the northern part of the mine site. A network of maintained arterial and back country service roads provide additional access within the project area.
The project utilises green power that is supplied from the Irape hydroelectric power plant. It plans to recycle more than 90% of the water used for processing and use dry-stacking technology to handle tailings from the concentration plant. The project holds a water usage licence that permits the use of 150m³ of water an hour.
Roads and office building at the site form part of the existing infrastructure.
Offtake agreements
The project is supported by non-binding offtake agreements for the supply of 100% of the production for five years. Sigma signed an agreement with Mitsui, a trading and investment company, to provide offtake rights over a significant amount of production in exchange for a $30m pre-payment facility to fund the development of the Xuxa deposit.
Contractors involved in Grota do Cirilo project
Sigma contracted Primero Group Americas (PGA), SGS Geological Services (SGS), Worley Parsons and GE21 Consultoria Mineral (GE21) for preparing the FS technical report for the project.
PGA is an engineering services company, SGS is a mineral resource estimation services provider, while Worley Parsons is a professional services company and GE21 is a mineral consulting company.
MCB Services and Minerals (now part of Deswick Brazil), a mining software and services provider, completed the mine plan portion of the FS.
The 2023 updated technical report was prepared by PGA, SGS, GE21 and Promon Engenharia, an engineering services company.