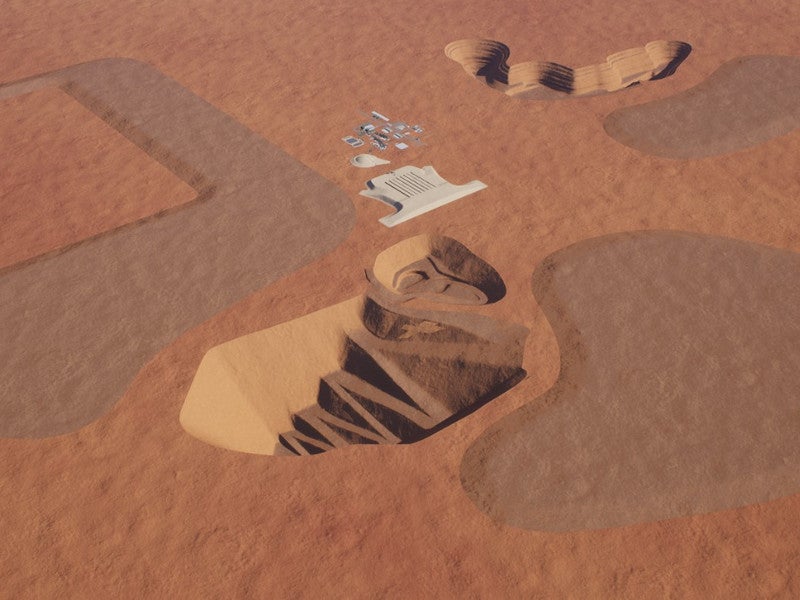 The West Musgrave copper-nickel mine is located in Musgrave Province of Western Australia. Credit: OZ Minerals.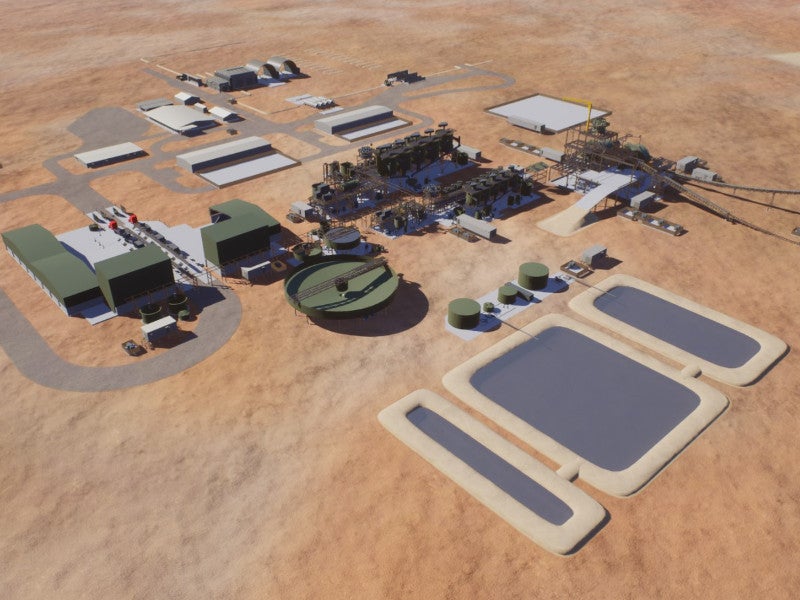 The West Musgrave project includes Nebo-Babel nickel-copper and Succoth copper deposits. Credit: OZ Minerals.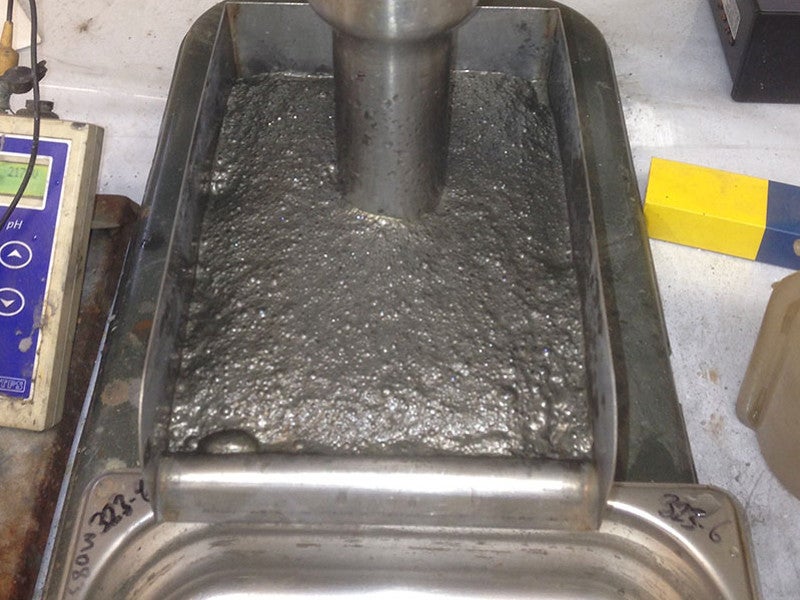 Bulk flotation circuit will be used to produce separate copper and nickel concentrates. Credit: Cassini Resources Limited.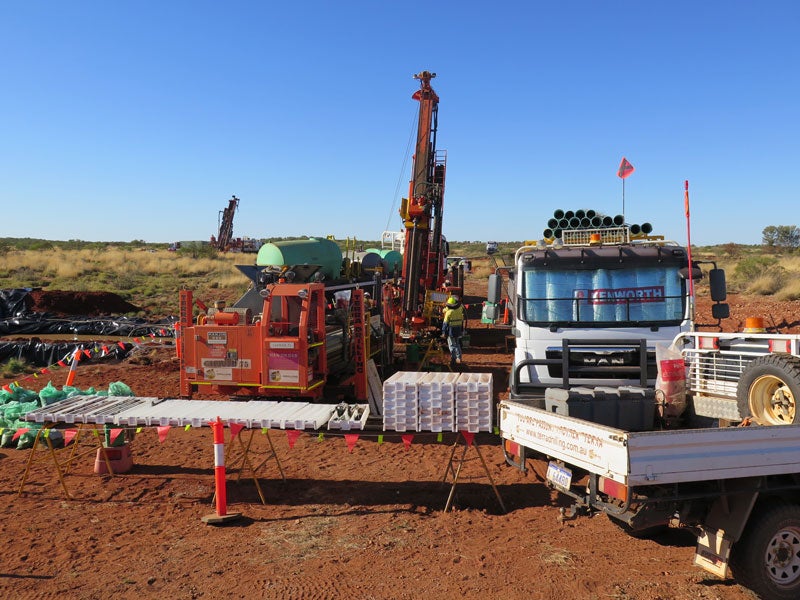 The final product from the project will be transported via logistics route to Leonora and Esperance. Credit: Cassini Resources Limited.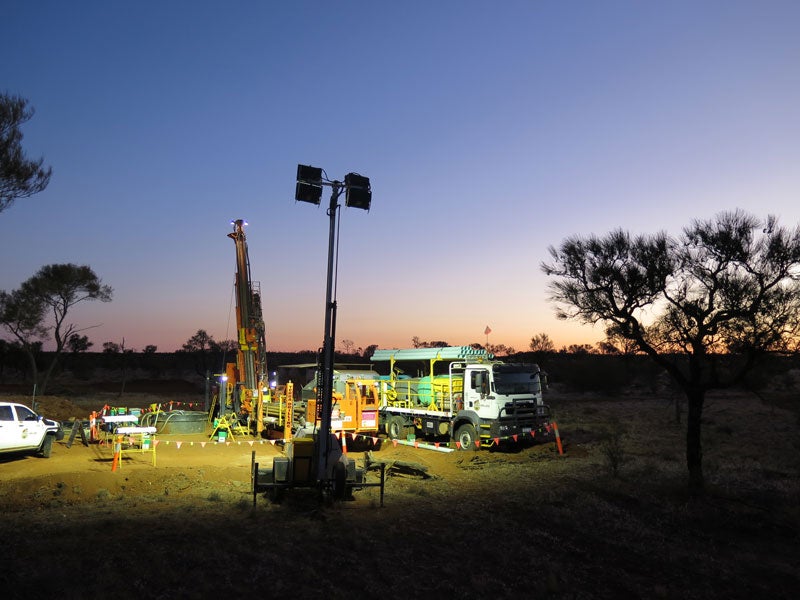 The project will feature onsite communications systems. Credit: Cassini Resources Limited.
The West Musgrave Project is an open-pit copper and nickel sulphide mine located in the Musgrave Province of Western Australia. It comprises Nebo-Babel nickel-copper sulphide and Succoth copper deposits.
The project is being developed by a joint venture of OZ Minerals (70%) and Cassini Resources (30%). The funding of the West Musgrave project will be supported by a joint venture (JV) agreement between OZ Minerals and Cassini Resources.
A pre-feasibility study of the West Musgrave Project was completed in February 2020. The project can be developed as a low carbon, long-life and low-cost mine based on the study.
OZ Minerals and Cassini are progressing with the tailings storage facility (TSF) design, impact assessments and environmental baseline studies.
The mine is expected to produce approximately 33,000 tonnes per annum (tpa) of copper and 27,000tpa of nickel in the first five years of operation. The average annual production for the rest of the mine life is projected to be approximately 27,000tpa of copper and 22,000tpa of nickel.
West Musgrave project location, geology and mineralisation
The West Musgrave copper-nickel mine is located 1,300km north-east of Perth close to the state's border with the Northern Territory and South Australia.
It is situated 500km west of Uluru and 30km south of Jameson (Mantamaru) community.
Discovered in 2000, the Babel and Nebo nickel-copper deposits are separated by a distance of 1.5km.
The West Musgrave project lies within an extensive Mesoproterozoic orogenic belt. The Nebo-Babel and Succoth deposits are hosted within mafic intrusions in the Giles Complex.
Exploration at the deposits identified broad zones of mineralisation classified as disseminated sulphides and co-magmatic accumulations of matrix to massive sulphides. The mineralisation is found within tubular, chonolithic gabbronorite bodies. Disseminated gabbronorite-hosted sulphides form a major component of the mineralisation.
West Musgrave project reserves
As of February 2020, the project is estimated to contain 100% probable ore reserves graded at 0.36% of copper and 0.33% of nickel.
The contained metal is estimated to be 720,000t of nickel and 790,000t of copper. The project has an expected mine life of around 26 years and the maiden reserves will support the first 22 years of mine operation.
Mining at West Musgrave project
The Babel and Nebo deposits, which are located near the surface, are planned to be developed in stages employing open pit mining methods. The mining method is customised to meet orebody characteristics, and reduce ore loss and dilution. It will involve conventional drilling, blasting, loading and hauling. The haulage fleet of the project will include up to 25 220t haul trucks, with an option to operate the trucks in fully autonomous mode at a later stage.
The mining is expected to be handled by a contractor for the first five years, following which the project will transition to an owner-operated model.
Ore processing
The project site will have a mineral processing plant with a nameplate capacity of 10Mtpa. The ore from the deposits will be processed by a grinding circuit comprising two stages of crushing. The plant will use a bulk flotation circuit designed to produce separate copper and nickel concentrates. The circuit will feature bulk rougher flotation, regrinding, a two-stage bulk cleaning process, followed by copper and nickel separation.
The sulphide ore will be divided into two types, namely pyrite-violarite (PV) and non-PV.
The nickel concentrate obtained from the processing plant will have a low MgO content and low level of impurities while the copper concentrate will be accompanied by minor by-products of gold and silver. The concentrate will undergo thickening, filtration and storage processes.
Tailings will be sent to a hybrid, two-stage tailings storage facility (TSF). The facility will have an under-drainage that can capture seepage for returning back to the process.
Infrastructure
The mine site can be accessed via public roads leading to the nearby Jameson community. A new 30km-long road will be laid from Jameson to the project site to improve access. Civil works at the site will include clearing, levelling and bulk earthworks, and the creation of roads connecting different areas within the mine site.
The project is proposed to be powered by a 50MW base power supply using a hybrid diesel-solar-wind battery solution.
The site will include buildings to provide accommodation and support other operations such as administration, warehousing, workshops, and logistics. Infrastructure will also be created to handle onsite services, including reticulation of water and power, sewage and wastewater services, lighting, and waste disposal. Water requirements at the site can be met from a local aquifer system and a bore field.
Contractors involved in West Musgrave project
AMC Consultants assisted OZ Minerals in completing mine planning activities such as mine design, pit optimisation, scheduling and cost modelling for the Babel and Nebo deposits.
GR Engineering Services (GRES) was contracted to conduct an engineering study for the project.