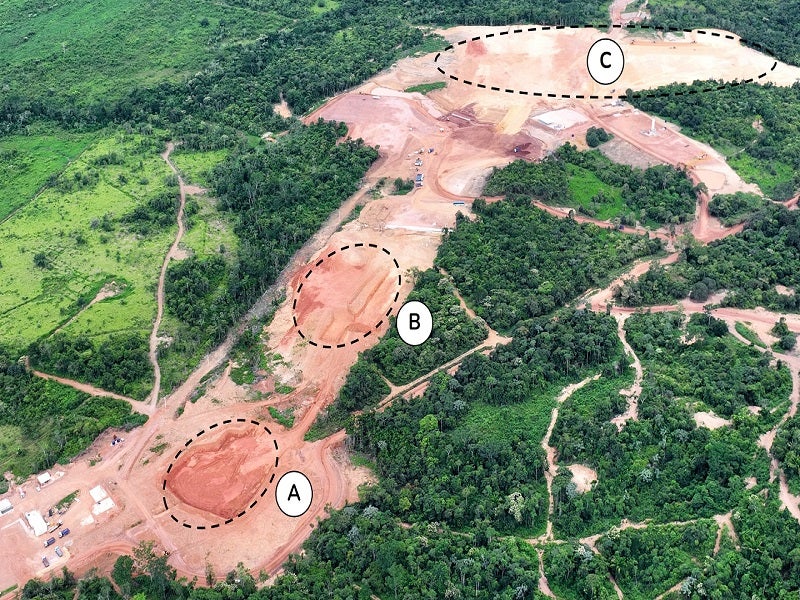 The Tucumã project will be operated as a conventional open-pit mine. Credit: Ero Copper Corp.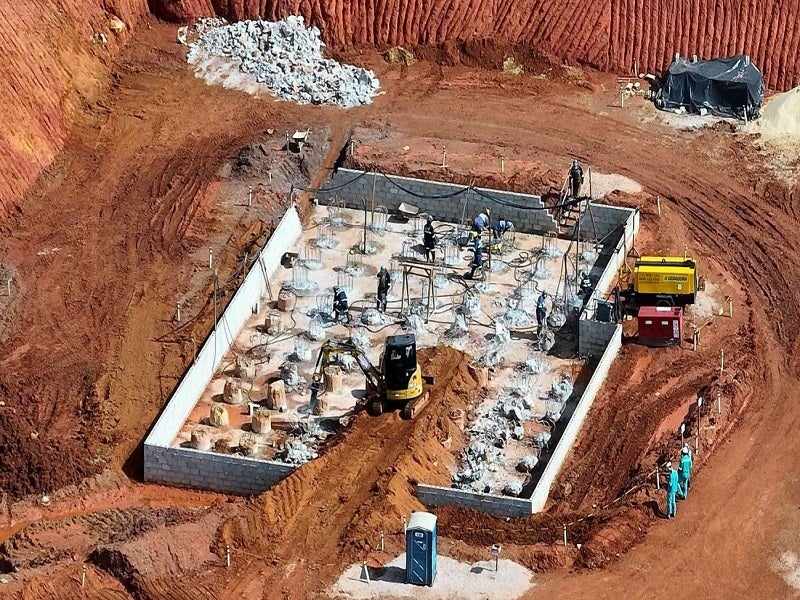 Construction approval for the project was achieved in February 2022. Credit: Ero Copper Corp.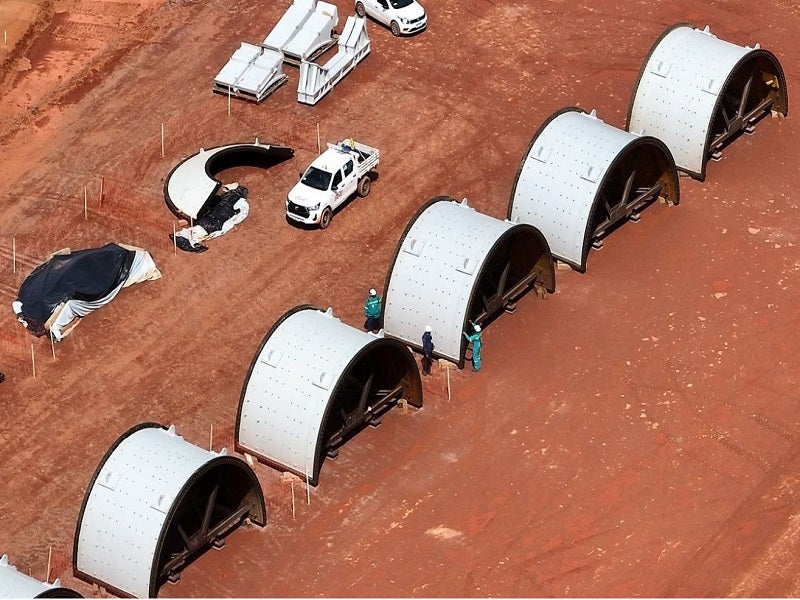 Construction activities at the mine site commenced in Q2 2022. Credit: Ero Copper Corp.
The Tucumã copper project (formerly Boa Esperanca project) is an open-pit mine in Pará, Brazil.
It is being developed by Ero Copper, a Canada-based clean copper producer. The Boa Esperance deposit concession was acquired by Mineracao Caraiba (MCSA) from Nacional del Cobre (Codelco) in 2007. Ero Copper acquired an approximately 85% interest in MCSA in December 2016 and an additional 14.5% in December 2017.
An optimised feasibility study for the project was completed in September 2021. The study highlighted a mine life of 12 years and an investment of $294.2m. The project was approved for construction in February 2022 and construction works commenced in the second quarter of the same year.
First production from the mine is expected in the second half of 2024. The project is expected to produce approximately 35,000 tonnes per annum (tpa) of copper concentrates for the first five years and up to 27,000tpa over the rest of the mine life.
Tucumã copper project location
The Tucumã copper project is situated within the Carajas mineral province, approximately 40km south-west Tucuma in Pará, Brazil.
Geology and mineralisation of Carajas mineral province
The Carajas mineral province is divided by two distinct Archean tectonic domains – Carajas and Rio Maria. The base and precious metal bearing Carajas domain is associated with granitic rocks, ultramafic intrusions, and metasedimentary sequences.
The Rio Maria domain is host to Mesoarchean granite and greenstone belts that are intruded by Archean granitoids, with Paleoproterozoic fissure-controlled volcanic rocks.
The Tucumã copper deposit occurs within a north-northeast trending isolated hill. Mineralisation is hosted in a Neoarchean biotite-granite intersected by breccias composed of quartz and magnetite.
Tucumã copper project reserves
The proven and probable mineral reserves at the Tucumã copper project are estimated at 43.05Mt grading 0.83% copper, with a total contained copper of 356.6kt.
Mining methods at the Tucumã project
The Tucumã copper project will be operated as a conventional open-pit mine with diesel mining equipment. The plan involves a single mine area with consecutive mining phases or pushbacks.
Mining will be carried out in 8m benches using 5.2m³/3.9m³ (waste/ore) backhoe configured excavator and 38t conventional trucks and double flitching to improve selectivity. Fresh rock in interim and final slopes will utilise a 16m double bench.
Mining operations are planned to be conducted in two phases. Phase one will consist of pre-production and five years of production through contract mining. Phase two will begin in year six with owner equipment and labour.
Recovery methods at the Tucumã copper project
The processing plant for the Tucumã copper project is designed based on a nominal operating capacity of four million tonnes per annum.
The run-of-mine (ROM) ore will undergo primary crushing in a conventional three-stage crushing circuit consisting of a primary single jaw crusher, and secondary and tertiary cone crushers.
The crushed ore will be transferred to a grinding circuit consisting of a ball mill and a discharge screen in a closed circuit with a classifying cyclone cluster.
The copper flotation circuit will consist of a conventional rougher flotation stage followed by rougher concentrate regrind to further reduce the size of the concentrate, a Jameson cleaner scalper stage and two stages of cleaner flotation to produce the final copper concentrate.
Copper concentrates from the rougher flotation cells will be combined with the cleaner scavenger concentrate and pumped to the regrind mill cyclone cluster. The regrind circuit will consist of a regrind cyclone cluster in an open circuit with the regrind mill.
Tailings from the rougher flotation circuit will be combined with copper cleaner scavenger tailings and fed directly to the pyrite flotation circuit. The tailings will be fed to a bank of six flotation cells to separate the pyrite concentrate.
The final concentrate from the copper flotation circuit will be dewatered in the dewatering circuit comprised of a high-rate thickener, filter feed tank and a vertical plate pressure filter. The concentrate will be dewatered to reduce the moisture to approximately 10% solids (by weight).
The concentrate will be fed to a high-rate thickener and then filtered in a conventional vertical plate pressure filter. The resulting copper concentrate product will be stored for export.
Infrastructure at Tucumã
The project can be accessed by road from Ourilandia do Norte and Tucumã state highway PA-150.
Power will be supplied by Equatorial Energia Para, the public electricity supplier for the region. A 45km-long, 138kV power line is proposed to connect to the Tucuma substation.
Process water will be drawn from Jataba Creek and will be stored in a raw water reservoir. The stored water will also serve as the raw water, gland water and potable water for use within the project.
Contractors involved
The 2021 feasibility study was prepared by Ausenco Engineering Canada, an affiliate of Australia-based engineering company Ausenco.
Ausenco was also responsible for mineral processing and metallurgical testing, processing design, and capital and operating cost estimation.
External analytical control data containing the assay results of the quality control samples for the project was provided by MCSA.
SRK Consulting was contracted to prepare the feasibility study.
NCL Ingenieria y Construccion, a mining engineering consulting company, provided the mineral reserve estimates and mine plan for the Tucumã copper project.