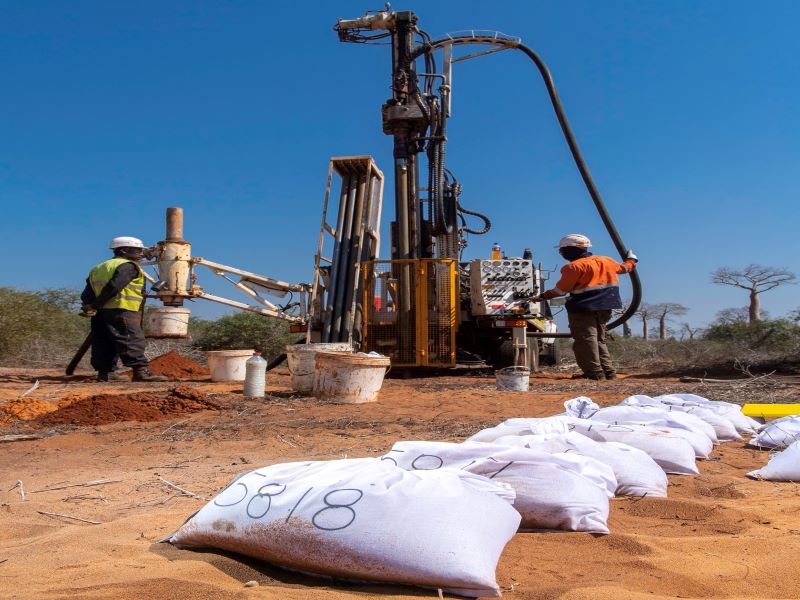 An updated definitive feasibility study for the Toliara mineral sands project was completed in September 2021. Credit: Base Resources.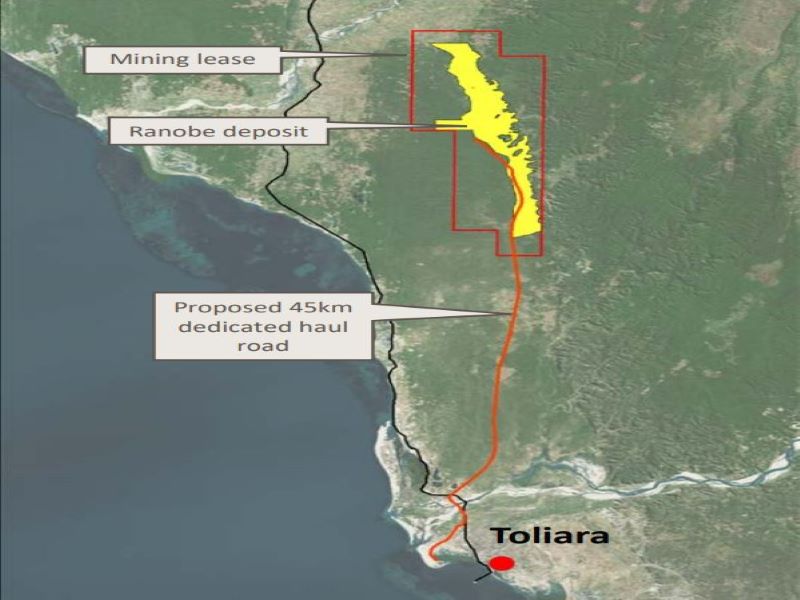 The Toliara mineral sands project is located north of Toliara in Madagascar. Credit: Base Resources.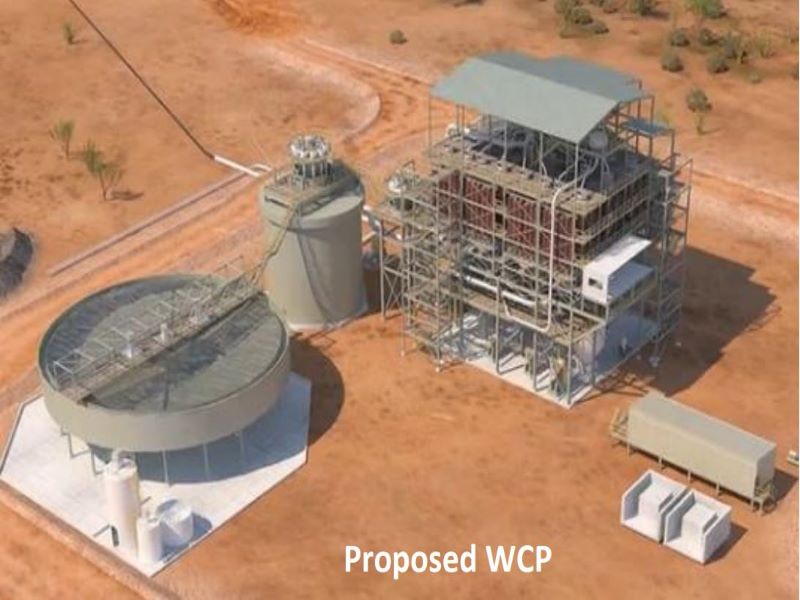 The run-of-mine (ROM) will be processed in a wet concentration plant to produce heavy mineral concentrate for further processing. Credit: Base Resources.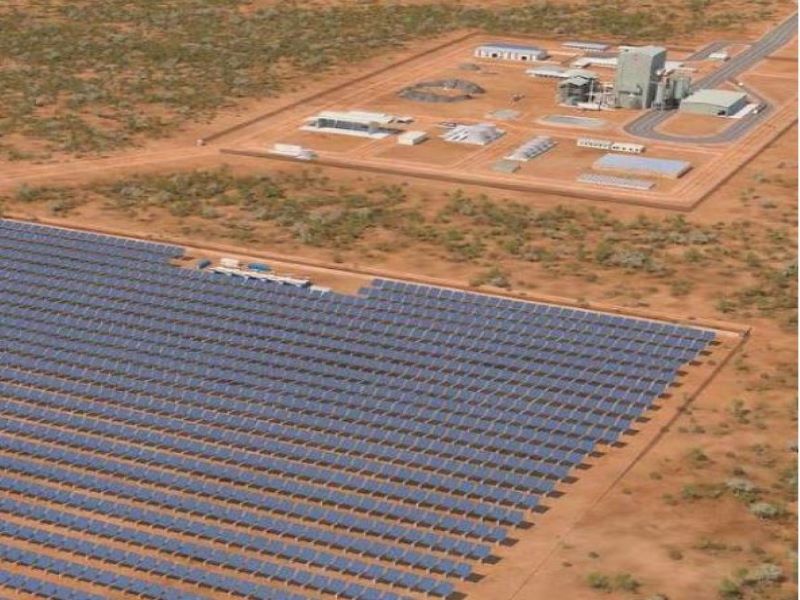 The project will receive power from an on-site hybrid power plant. Credit: Base Resources.
The Toliara mineral sands project located in Toliara, Madagascar, is being developed by Australian mining company Base Resources.
The pre-feasibility study (PFS) for the project was completed in March 2019 while a definitive feasibility study (DFS) was completed in December 2019. Base Resources unveiled the results of an updated DFS in September 2021.
The project is being developed in two stages, with a capital investment of approximately $520m in stage one and $137m in stage two.
The Toliara mineral sands project is claimed to be one of the best mineral sands development projects in the world with a mine life of 38 years. The mining operations are anticipated to begin by September 2024.
Toliara project location, geology, and mineralisation
The Toliara mine is located approximately 45km north of Toliara and 640km south-west of Antananarivo, Madagascar. The site lies within the mining lease PDE 37242, which covers an area of approximately 125.4km².
The open-cut mine is underpinned by the Ranobe deposit, which comprises five mineralised units. The upper sand unit (USU) is a fine-grained, unconsolidated aeolian sand containing slime or clay and heavy mineral (HM). The HM comprises ilmenite as the major mineral and zircon and rutile as secondary minerals.
The intermediate clay sand unit (ICSU) has high slime content with approximately 3% of HM. The lower sand unit (LSU) contains medium-grained quartz sand and variable mineralisation with moderately low slime content.
Mineral reserves
The proven and probable mineral reserves at the Toliara mineral sands project were estimated at 904 million tonnes (Mt) grading 73% ilmenite, 1% rutile, and 5.9% zircon as of September 2021.
Mining methods at Toliara mineral sands project
The Toliara project will be an open-cut mining operation utilising a conventional dozer-fed dry mining unit (DMU) with in-pit tailings deposition.
The mining operations will be performed in 200mx100m blocks using D11 bulldozers to feed the DMU. The project will deliver 12.8 million tonnes per annum (Mtpa) of ore to a wet concentration plant (WCP) in the initial 4.25 years of operation.
An additional DMU and a WCP will be added to enhance the capacity to 25Mtpa for the rest of the mine life. The two WCPs will feature a simple three-stage spiral plant design.
Stage one mining operations will include two D11 bulldozers operating at a combined rate of 1,750 tonnes per hour (tph) during the first 4.25 years of the mine life. Mining will be conducted using a single DMU and WCP to deliver high-grade ore at an average grade of 9.1% ilmenite.
Stage two operations spanning the remaining mine life will incorporate an additional DMU, D11 bulldozers, and a WCP operating at 1,750tph. The fleet of four D11 units will have a combined operating capacity of 3,500tph.
Mineral processing at Toliara mineral sands project
The run-of-mine (ROM) ore from the DMU will be fed to de-sliming cyclones. The cyclone overflow will be introduced to a thickener to draw process water, while the remaining clay will be forwarded to a storage dam.
The underflow will feed a surge tank which in turn feeds MG12 rougher spirals running at 2.5tph per start. The rougher spiral concentrates will feed twin start VHG spirals operating at 1.5tph per start to produce the final heavy mineral concentrate (HMC) for the mineral separation plant (MSP).
The MSP will be a 50m-tall building that will operate at a rate of 150tph during stage one operations and at a rate of 220tph from the fourth year of operations.
The MSP will comprise a feed preparation circuit to remove coarse and fine quartz using wet gravity separation. The feed will be introduced to the ilmenite circuit to produce three ilmenite products. The ilmenite circuit will employ magnetic and electrostatic separation techniques to produce a non-magnetic stream, which will be passed through a wet non-magnetic circuit to remove residual quartz and efficiently separate rutile via wet gravity separation.
The rutile circuit will produce a rutile product and a non-conductor zircon stream, which will be fed to the dry zircon circuit to remove iron and titanium contaminants and produce a standard zircon product.
The mine plan envisions the haulage of up to 1.3Mt of product a year from the mine site to the export facility at Batterie Beach, north of Toliara, using 90t triple-trailer road trains.
Infrastructure
The power supply needs of the project will be met from a hybrid power plant. To be built near the MSP, the plant will feature solar modules, reciprocating engines, and a battery storage system. The installed power will be 23.5MW during stage one operations and 35MW during stage two.
Water for the first and second stages of the project is planned to be sourced from borefields within the mining permit area. An accommodation camp with 272 rooms will be constructed for the mine personnel. A sewage treatment plant will also be built at the mine complex.
A new 45km-long access road, including a 630m-long concrete bridge over the Fiherenana river, will be built as part of the project. The Batterie Beach export facility will include a storage shed with the capacity to handle 135,000t of ilmenite and 10,000t of rutile. Zircon product will be stored in a separate shed.
The export facility will include a 550m-long jetty that will be able to accommodate Panamax or Ultramax vessels.
Contractors involved in Toliara mineral sands project
A joint venture between Mineral Technologies and Lycopodium was contracted to provide engineering, procurement, and construction management (EPCM) services for the front-end engineering design (FEED) and early works programme.
PRDW, a consulting engineering group, was awarded the contract to provide technical support for the FEED work of the export facility.
Local construction company Colas Madagascar was selected to conduct river hydrology, geotechnical investigations, and preliminary design for the proposed bridge over the Fiherenana river.
Base Resources engaged Fugro and Subtech to conduct marine geotechnical investigations and seismic surveys for the project.
Australian law company Johnson, Winter & Slattery, and African engineering consultant Zutari were contracted to provide support during the power tender evaluation and power purchase agreement negotiations.
Other contractors involved in the project are Professional Cost Consultants (PCC), Wave International, and Knight Piesold.