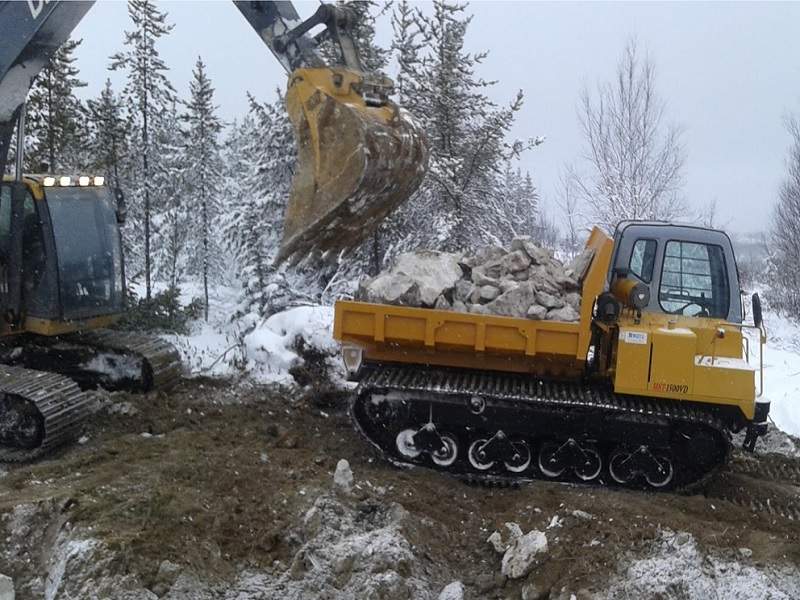 Critical Elements has collected approximately 35t of material from its Rose lithium-tantalum project in Quebec as bulk sample for pilot testing. Image courtesy of Critical Elements.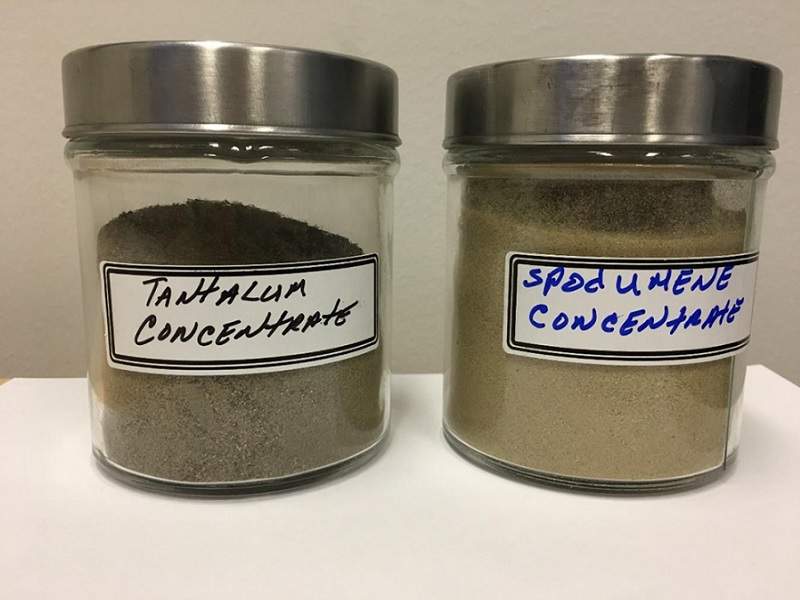 The lithium concentrate produced as part of pilot plant trials has a grade of up to 6.56% and recovery rate of up to 83.4%. Image courtesy of Critical Elements.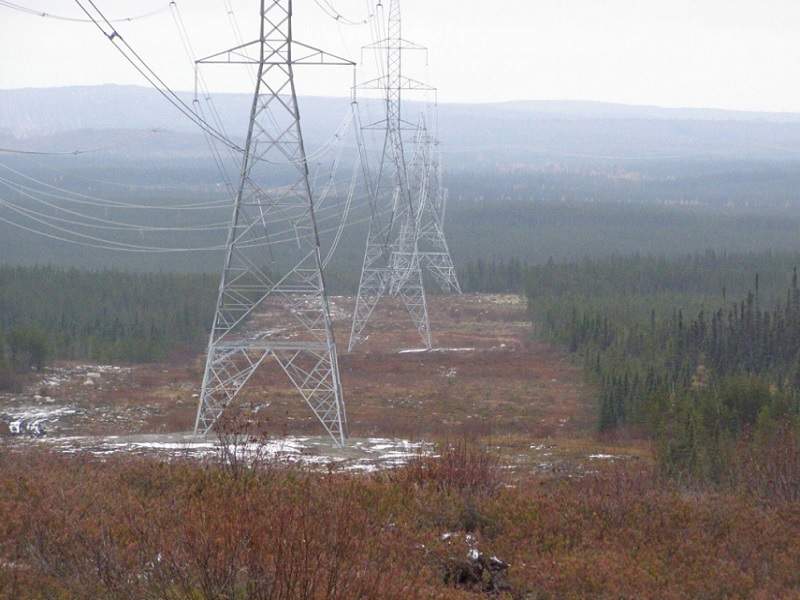 Hydro-Québec will supply power to the Rose project from its 315kV electrical transport line (L3176). Image courtesy of Critical Elements.
The Rose tantalum and lithium project is located on the Eeyou Istchee James Bay territory in Northern Quebec, Canada.
Critical Elements fully owns the proposed open-pit mine, the feasibility study for which was completed in October 2017. Construction is expected to commence in the fourth quarter of 2018 with commercial production expected to start in the third quarter of 2020.
The project is estimated to produce an average of 429t of tantalum concentrate, 186,327t of chemical and 50,205t of technical-grade lithium concentrates a year.
It is expected to have a mine life of 17 years, and create 575 jobs during construction and 290 jobs during commercial production.
Project location
The project area falls within the southern part of the Middle and Lower Eastmain Greenstone Belt (MLEGB) and is located at the north-east end of the Archean Superior Province of the Canadian Shield.
It is made up of 500 claims extending across more than 26,100ha.
Geology and mineralisation
The lithium-tantalum project consists of intrusive lithologies, mostly syntectonic, in addition to smaller volumes of late to post-tectonic intrusions.
It also comprises gabbros, pyroxenites, and diorites, along with irregular pegmatites occurring as continuous lenses within biotite schists. Apart from lithium and rare-element mineralisation in pegmatites, the project also consists of rock types such as gneiss, dacite, quartzite, and conglomerate.
The project hosts rare-element lithium-cesium-tantalum (LCT) type pegmatites and molybdenum occurrences.
Most of the mineralisation is contained in spodumene pegmatite dykes that are encased in gneiss, amphibolite, porphyry and metasedimentary units. The four lithologies represent all of the future waste rock that will be extracted from the open-pit operation.
Project reserves
The Rose lithium-tantalum project is estimated to contain 26.8Mt of probable reserves grading 0.85% lithium oxide (Li2O) and 133 parts per million (ppm) of tantalum pentoxide (Ta2O5).
Mining and processing of ore at Rose deposit
Conventional truck and shovel mining method is proposed to be used at the project to produce spodumene concentrates and a tantalite concentrate.
Major mining equipment to be used include a backhoe excavator with a capacity of 7.4m³, electric hydraulic front shovel with a capacity of 15m³, and a production wheel loader with a capacity of 13.8m³.
The spodumene processing plant is expected to operate at a nominal capacity of 4,900tpd, and process 1.61Mt of ore a year. It is estimated to produce an annual average of 236,532t of technical and chemical-grade spodumene concentrates and 429t of tantalite concentrate.
The ore will undergo three-stage crushing and a single-stage grinding in a ball mill, followed by magnetic separation to retrieve tantalum, mica flotation and spodumene flotation.
Grading 2% Ta2O5, tantalum will be retrieved initially by applying high-intensity magnetic separation and further upgraded to 20% Ta2O5 by using gravity separation. The resulting tantalum concentrate will be thickened, vacuum-filtered, dried, and filled in bags suitable for shipping.
Sludge and mica will be removed in the lithium flotation circuit followed by purification of lithium. The spodumene concentrate will undergo thickening, vacuum filtration, and drying, before being stored in a 1,500t silo and transported by trucks.
Offtake agreement with HELM
Critical Elements signed a strategic collaboration agreement with HELM in September 2015 for the offtake of all the products developed at the Rose lithium-tantalum project.
HELM agreed to provide technical support to Critical Elements for the project feasibility study, along with logistical and sales support, under the agreement. It also agreed to provide a credit facility of up to $4.5m to the developer in June 2016.
Infrastructure facilities
The Rose lithium-tantalum project is accessible via Route du Nord (North Road), connecting the Cree village of Nemaska and Chibougamau, and from Nemaska through the Eastmain-1 gravel road.
The project is also accessible from Matagami, via Route 109, Route de la Baie-James, and Route du Nord.
Hydro-Québec will supply the power required for the Rose project from its 315kV main power line running over the eastern side of the project. Two new 15MVA electrical transformers will be constructed to feed the 25kV electrical network at the mine site.
Process water for the industrial pad buildings will be collected from the first submersible pump installed in the dewatering wells around the open-pit. Potable water will be collected by treating a portion of the water pumped to the industrial pad.
Contractors involved
Critical Elements engaged WSP to conduct the feasibility study for the project, while Bumigeme was mandated for the feasibility study with special focus on the processing plant.
SGS Canada was engaged to conduct tests for improving the lithium and tantalum recoveries at the project. The company has also designed the processing flowsheet and conducted a pilot plant programme to produce spodumene concentrate for testing in a lithium carbonate pilot plant.
Outotec was engaged to test the spodumene concentrate produced at the deposit.