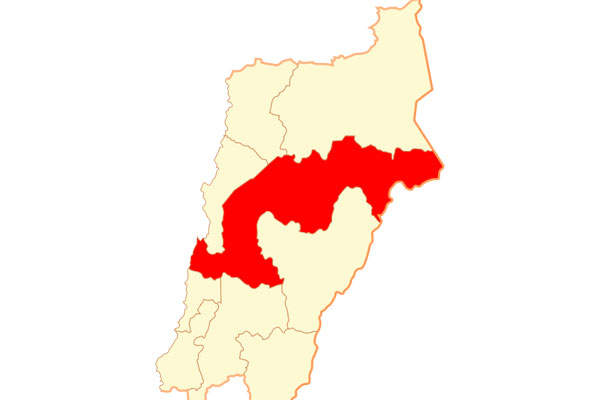 The Nueva Esperanza silver and gold mine is being developed in northern Chile, South America. Image courtesy of Osmar Valdebenito.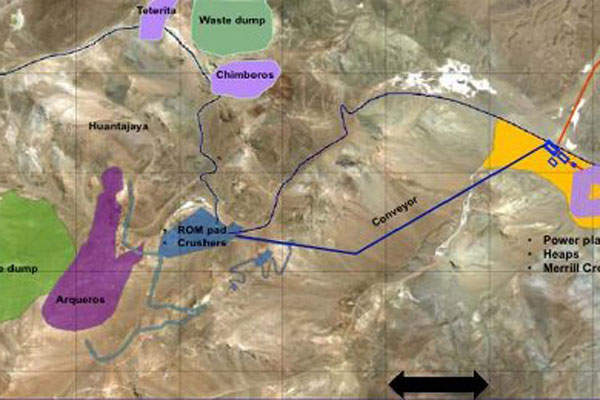 The Nueva Esperanza project is proposed to be a 3Mt a year heapleach operation. Image courtesy of Kingsgate Consolidated.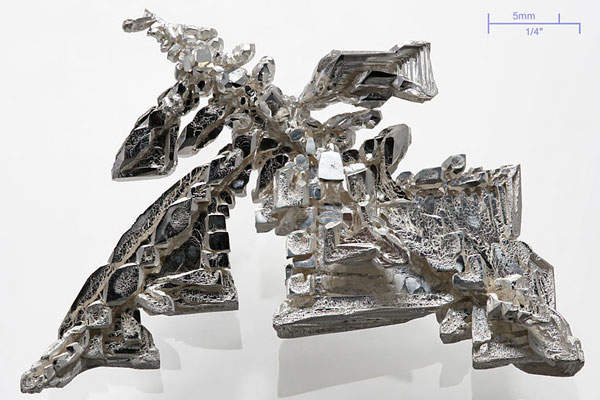 Annual production from Nueva Esperanza is expected to be 18,000oz to 22,000oz of gold along with 6Moz to 8Moz of silver.
The Nueva Esperanza silver and gold mine owned by Kingsgate Consolidated (KCN) is located in northern Chile, South America. It is situated approximately 900km north of Santiago, within the La Coipa segment of the Maricunga Gold Belt, near Copiapo.
Environmental impact assessment (EIA) of the silver-gold project was approved in July 2013 and the definitive feasibility study (DFS) was completed in March 2014. The mine is expected to commence production in the first half of 2016.
The project will be developed as a three million tonnes (Mt) a year heapleach operation. It is expected to have an initial mine life of six years and anticipated to produce six to eight million ounces (Moz) of silver and 18,000oz to 22,000oz of gold a year.
Nueva Esperanza project details, geology and mineralisation
---
Related content
---
Pascua-Lama mine is a suspended open-pit mining project located in the Andes Mountains, on the Chilean-Argentine border.
---
The project consists of three mineralised deposits namely Arqueros, Teterita and Chimberos in addition to a number of undeveloped exploration targets. The Arqueros deposit acquired in 2009, was previously mined using underground methods. The Chimberos deposit, which was operated as an open-pit mine, produced approximately 40Moz of silver from 1998 to 1999.
Nueva Esperanza is categorised as a high-level epithermal system mostly comprising silver with gold. The tertiary-aged volcanic units form the host of the Arqueros and Teterita deposits while the Chimberos forms a part of the Paleozoic sediments. Mineralisation of these deposits is believed to have formed during the Miocene period and is associated with the Cerro Bravo paleovolcano sediments.
The silver-gold mineralisation at the project is made up of two components; the silver-rich horizontal units known as mantos and vertical gold-rich mineralisation. Vuggy Silica rocks within dacite lapilli volcanic rocks host silver mineralisation at Mantos.
Mineralisation at the Chimberos deposit occurs within silica hydrothermal breccias located over the Paleozoic sediments. At Arqueros, vuggy silica rocks host gold mineralisation that is well-developed compared with the other deposits.
Nueva Esperanza gold-silver mine reserves
"Nueva Esperanza is categorised as a high-level epithermal system mostly comprising silver with gold."
The gold-silver mine is expected to contain proven and probable ore reserves of 17.1Mt grading at 97g a tonne of silver and 0.27g a tonne of gold. It is estimated to contain 148,000oz of gold and 53.5Moz of silver.
The measured, indicated and inferred resources of the mine are estimated to be 28.9Mt of ore containing 251,000oz of gold and 78.2Moz of silver.
Mining and processing of ore at Nueva Esperanza
Conventional drilling and blasting methods are planned to be used at the Nueva Esperanza mine. The majority of the ore feed will be from the Teterita deposit. Arqueros followed by Chimberos will be mined later.
The ore will pass through a three-stage crushing circuit, including the high pressure grinding roll (HPGR) crushing solution. The crushed material will be agglomerated using cement and transported to the leach pads using an approximately 4.7km-long overland conveyor.
The heap leach pad will initially have a capacity to process 10Mt of ore and will be upgraded to 20Mt. The plant will make use of the Merrill Crowe circuit to recover silver-gold doré.
Copiapo silver mine infrastructure facilities
"The majority of the ore feed will be from the Teterita deposit."
A third-party provider will supply power under contract by setting up on-site power generating units burning LNG and diesel. Water will be sourced from the two nearby water bores located approximately 10km away from the mine.
Workers will be initially accommodated in the existing 80-person camp while a new accommodation camp near the heap leach pads will be constructed.
Key contractors involved with Nueva Esperanza
As part of the DFS, Coffey prepared the ore reserve estimates, detailed mine plan, pit optimisations, waste dump, haul road designs, as well as mining costs and scheduling for the gold-silver mine.
Golder Associates provided geotechnical services for the project. Alquimia, a Chilean company, prepared the processing plant and infrastructure design, and capital and operating cost estimates.