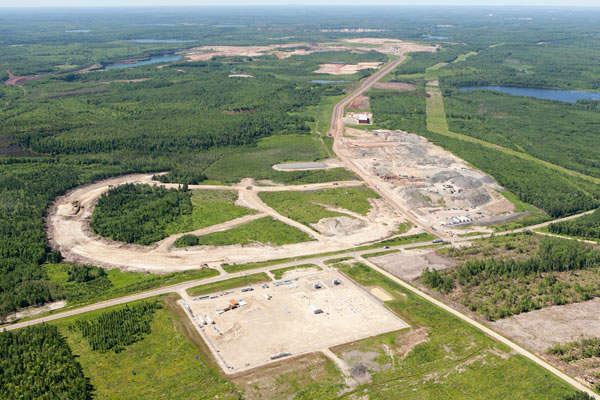 Essar Steel Minnesota is developing the Minnesota iron ore project near Nashwauk in Minnesota, US. Image: courtesy of Essar Resources.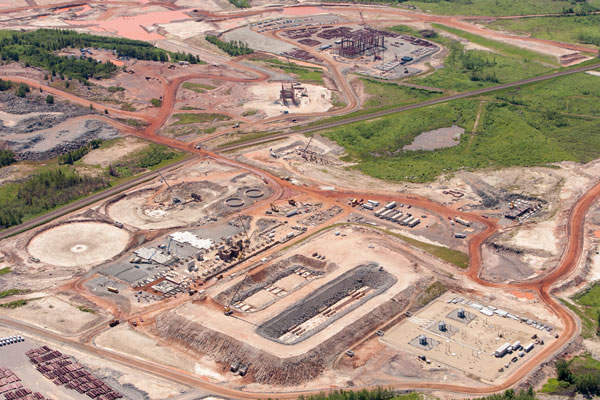 The project includes the construction of an open pit mine and a seven million tonnes per annum (Mtpa) pellet plant. Image: courtesy of Essar Resources.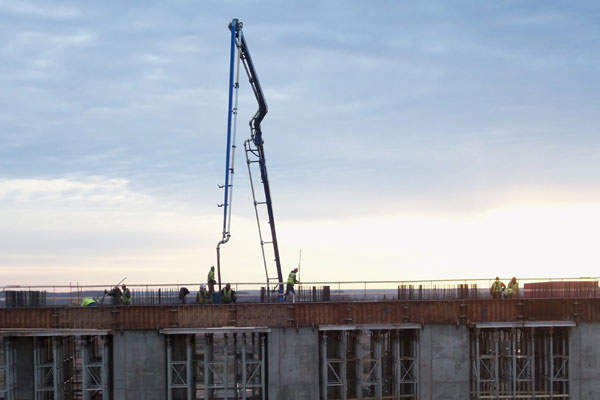 Pellet production at the mine is expected to commence in 2015. Image: courtesy of Essar Resources.
The Minnesota Iron Ore Project, developed by Essar Steel Minnesota (ESML) and part of the Essar Group, is located near Nashwauk, Minnesota, US.
The project includes the construction of an open-pit mine, a concentrator and a seven million metric tons per annum (Mtpa) iron ore pellet plant, which is expected to be the only facility in the US to produce standard, fluxed and DR grade pellets.
Phase one construction of the project started in October 2010. Taconite pellet production is anticipated to begin in the second quarter of 2015 and reach full production in the first quarter of 2016.
The pellet plant and its associated slurry pipeline are expected to be developed in two stages. The first stage is expected to produce 4.1Mt of iron ore pellets a year and the second stage will produce an additional 2.9Mt.
The iron ore project will have an expected mine life of more than 70 years. It is estimated to require a capital investment of $1.8bn and is anticipated to generate approximately $180m a year in new tax revenues for the state of Minnesota.
Minnesota iron ore project details and geology
"Taconite pellet production is anticipated to begin in the second quarter of 2015 and reach full production in the first quarter of 2016."
The open pit iron ore mine, located on the western end of the Mesabi Range in Minnesota, was acquired by Essar Steel Minnesota from Minnesota Steel Industries in October 2007. It is spread over approximately 19,000 acres, including 4,360 acres of mineral lease land, with favourable infrastructure facilities for iron ore operations and export.
Iron ore mining at the Mesabi Iron Range began in early 1866. The range, estimated to be up to three miles wide and 120 miles long, is the biggest iron range in the US and also one among the world's biggest ranges.
The Mesabi Iron Range is a narrow belt made up of iron-rich sedimentary rocks, otherwise known as the Biwabik Iron Formation. It extends in northeasterly direction for approximately 120 miles from west of Grand Rapids, Minnesota, and travels through Itasca County to east of Babbitt, Minnesota, and to the eastern edge of St Louis County.
The Biwabik formation is believed to have been formed by a glacial drift, featuring an intermittent and narrow outcrop pattern. The rocks within the formation are of middle Precambrian age and consist of iron carbonates and iron silicates.
Minnesota iron ore project reserves
The mine is expected to hold approximately 1.8Bt of measured and indicated magnetite iron resources graded at 31.78% of iron. Proven or probable reserves are estimated to be approximately 1.7Bt.
The mine also consists of 0.2Bt of inferred magnetite iron resources.
Mining and processing of ore at the Minnesota iron ore project
---
---
Owned by Duluth Metals, the deposit is listed as one of the biggest combined base and precious metal resources to be developed in North America.
---
Conventional mining methods using in-pit blasting and drilling will be applied at the open-pit mine. Taconite ore from the mine will be extracted and stockpiled before being subjected to two-stage crushing.
The crushed material will undergo scalping to screen the ore according to weight. The material will pass through the concentration process where it will be grinded, using ball and autogenous mills and will undergo gangue separation.
The material will then undergo magnetic separation, dewatering, screening, hydro separation, and flotation to produce blast furnace (BF) and direct reduction (DR) grade concentrate. The BF concentrate will contain approximately 66% of iron with a silica content of approximately 4.5%-4.8%, while the DR grade concentrate is expected to contain approximately 70% iron.
The iron ore slurry will be collected in the slurry tank and transported to vacuum filters, where an iron ore filter cake containing approximately 8.8% moisture will be separated from the slurry. To produce blast furnace pellets, the filter cake will be mixed with additives such as limestone, dolomite, bentonite and bauxite in a mixer.
The mixed material will be transmitted to balling disc feed bins and will be converted into green balls in the balling disc facilities. The green balls / pellets will be screened in single-deck and double-deck roller screens, and oversized and undersized material will be delivered to the mixed material bins.
Appropriately-sized green balls will then be fed to the indurating machine for heat hardening and then cooling.
Off-take and transportation of iron ore pellets
Iron ore pellets from the Minnesota mine are proposed to be transported to clients through rail lines serviced by the Burlington Northern Santa Fe Railway (BNSF) and Canadian National Railway (CN).
ESML signed an offtake agreement with ArcelorMittal USA in February 2013 for the sale of iron ore pellets produced at the Minnesota mine. Approximately 3.5Mt of standard and fluxed iron ore pellets from the project will be supplied to ArcelorMittal annually.
The plant is also expected to deliver approximately 4Mtpa of raw material to Essar Steel Algoma for producing hot and cold rolled sheets and plates.
Key players involved with Essar Steel Minnesota's iron ore project
CH Robinson Project Logistics was engaged to provide logistics services for the transportation of the ball and autogenous mills from Vigo, Spain to Duluth, Minnesota.
Met-Chem prepared the mineral resources estimates for the project.