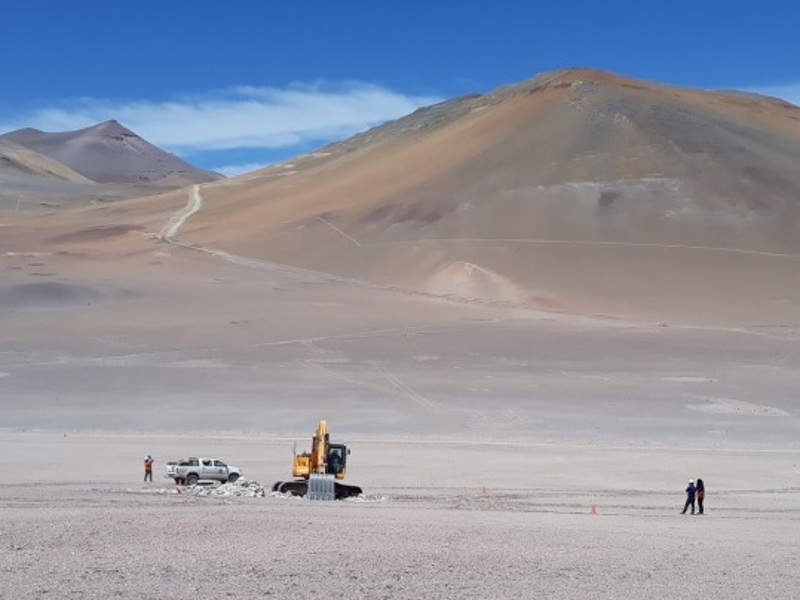 Construction of the open-pit Lindero gold project began in September 2017. Image courtesy of Saxum Engineered Solutions.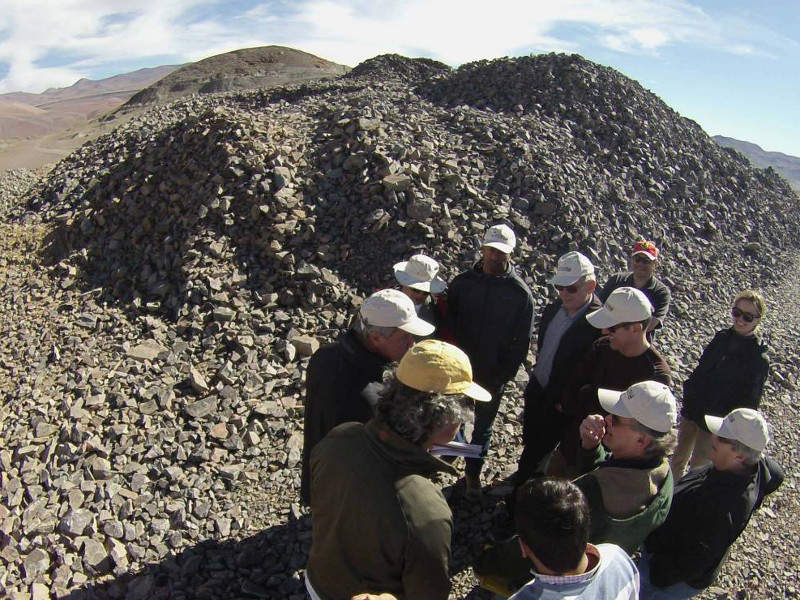 The Lindero project is estimated to produce 137,000oz of gold in the first year of operation. Image courtesy of Saxum Engineered Solutions.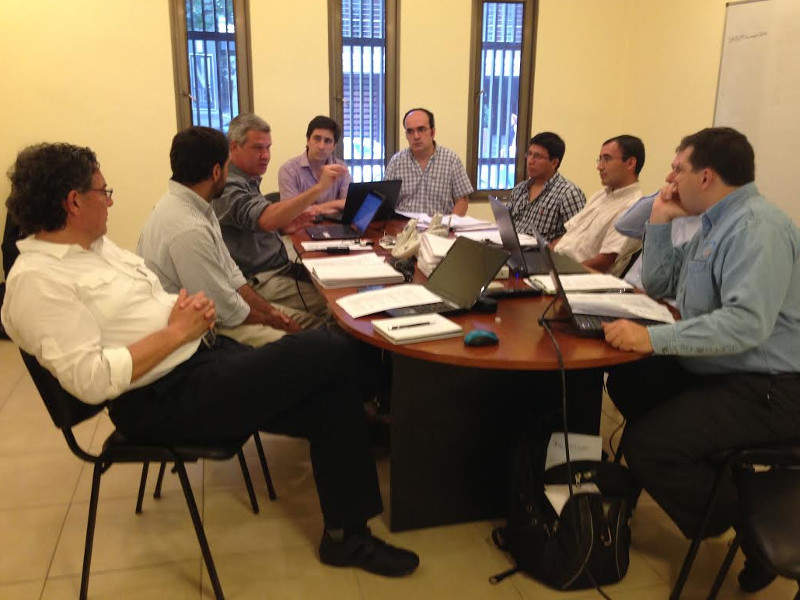 Saxum Engineered Solutions and Kappes, Cassiday and Associates are responsible for the basic and detailed engineering of Lindero gold project. Image courtesy of Saxum Engineered Solutions.
The Lindero project is an open-pit gold project currently under construction at approximately 260km from Salta, Argentina.
The pre-feasibility study and conceptual engineering of the project were completed in 2013, while feasibility study was completed in 2015.
The mine was earlier owned by Goldrock Mines, which was acquired by Fortuna Silver Mines in July 2016. Fortuna holds the project through its indirect wholly owned subsidiary Mansfield Minera (Mansfield).
Construction of the gold project began in September 2017 and first gold doré is expected to be poured in May 2019. Commercial operations at the project are anticipated to begin in the third quarter of 2019.
The project is estimated to produce 137,000oz of gold in the first full year of operation. The annual production is anticipated to increase to 190,000oz of gold and 9Moz of silver or 328,000 gold-equivalent ounces in 2020.
The mine is expected to have a life of 13 years.
Lindero gold project location, geology, and mineralisation
The Lindero project is hosted within the Argentinian puna region, at an altitude from 3,500m to 4,000m. The mineral tenement holdings extend over 3,500ha of area and comprise 35 pertenencias, each of which extends across 100ha.
The gold project is made up of two porphyry gold-copper deposits – Lindero and Arizaro. The Lindero deposit is open at depth below the current pit shell of reserves, while Arizaro is mainly an exploration target.
"The project is estimated to produce 137,000oz of gold in the first full year of operation."
The Lindero porphyry system is located within a series of diorite to monzonite porphyritic stocks, which thrust into coarse-grained Ordovician granites and early Tertiary red bed sandstones.
Mineralisation of the deposit takes an inward plunging semi-circular shape approximately 600m in diameter and extends to a drill-tested depth of 600m. Gold-copper mineralisation shows a strong relationship to lithology, K-feldspar alteration assemblages, and stockwork veining.
The Arizaro volcanic centre is made up of fine to medium-grained hornblende diorite to monzonite porphyritic stocks, and is mostly dominated by a main, moderately to strongly mineralised intrusive unit.
Most of the gold-copper mineralisation at Arizaro is hosted in a semi-oval-shaped structure. It is associated with potassic alteration and styles with strongly correlated copper-gold grades.
Ore reserves at Lindero gold project
As of September 2017, the Lindero project is estimated to contain proven and probable ore reserves of 88.27Mt containing 1.75Moz of gold at a grade of 0.62g/t of gold and 0.11% of copper.
Mining and processing of ore at Lindero
Conventional open-pit mining methods will be applied at the Lindero gold project, wherein the ore will be crushed at a rate of 18,750 tonnes per day (tpd). A three-stage crushing system is proposed for the project, which also includes a high-pressure grind roll (HPGR) in the tertiary stage to produce a final P80 size of 6.0mm.
The crushed product will be agglomerated and cured with a cyanide solution and forwarded to the leach pad. Ore will be leached in two stages with a first stage of 30 days and a second stage of 60 days.
The pregnant gold solution will be pumped at a rate of 400m³/h to a sulphidisation, acidification, recycling, and thickening plant (SART plant), where copper in solution will be precipitated to maintain copper levels below 400ppm. The flow rate is planned to be increased to 600m³/h from the fourth year to minimise gold ounce inventory in the heap at the end of mining.
The pregnant solution will then be forwarded to an adsorption, desorption, recovery (ADR) plant, electro-winning and refining processes from where the gold will be poured in doré bars.
Construction of Lindero gold project
The construction of the Lindero gold project is estimated to cost $239m, while approximately $38m was spent by the end of June 2018. Ongoing construction works include mass earthworks for the leach pad and solution ponds.
The first Komatsu mine equipment for the project was delivered in July 2018, while the production drill rigs are scheduled for delivery in November 2018.
Infrastructure facilities at Lindero
The gold project is accessible through national route 51 and by Provincial Route 27.
Electrical power will be generated on-site at a power generation plant located adjacent to the ADR plant area. Power supply during the construction phase will be provided by 550kVA semi-portable diesel generators.
Water supply during construction will be made from three on-site water wells near the proposed main camp, while production make-up water will be the main source during operations.
Workers will be accommodated at a 320-person permanent camp.
Contractors involved
Saxum Engineered Solutions prepared the pre-feasibility and feasibility studies for the project and was also awarded the engineering, procurement and construction management (EPCM) contract in October 2017.
Fortuna prepared the capital and operating cost estimates for the project with support from Elbow Creek, Allard Engineering Services, and Saxum Engineered Solutions.
Kestrel Engineering conducted the advanced basic engineering of the SART plant, while Anddes Argentina was engaged for detailed engineering and construction supervision works.
Fortuna contracted Call & Nicholas to review and validate the geotechnical information.
GEC-Geophysical Exploration & Consulting conducted borehole surveying services, while Comprobe Chile re-surveyed the drilling holes for the project.