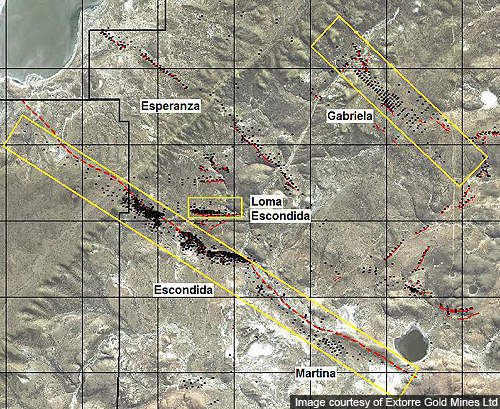 First gold and silver from Cerro Moro gold-silver mine in Santa Cruz, Argentina, was poured in May 2018.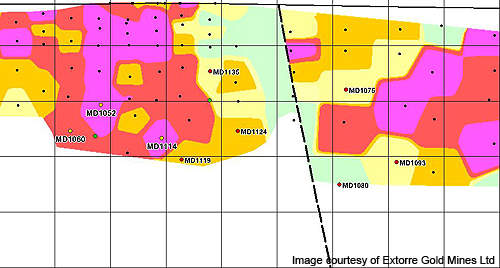 The mine mine began commercial production from June 2018 and is estimated to have a daily throughput of 1,000tpd for the first three years of operations.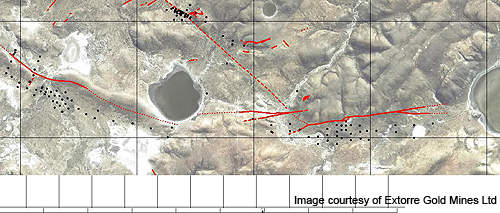 Cerro Moro gold-silver mine is situated in the Deseado Massif gold-silver mining district. It is a low sulfidation epithermal gold-silver district that comprises 30 veins.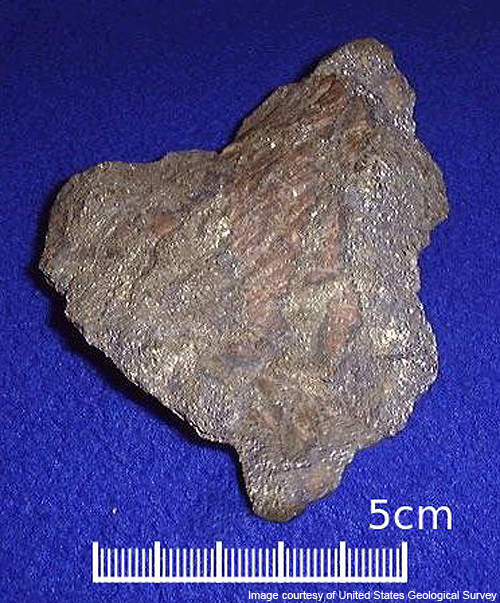 The Cerro Moro gold-silver mine has probable reserves of 1.95 million tonnes graded at 11.38g/t Au and 648g/t Ag.
The Cerro Moro gold-silver mine is located 70km south-west of the port of Puerto Deseado in Santa Cruz province, Argentina, covering 175km². Extorre Gold Mines (EGM), the owner and operator of the mine, was acquired by Yamana Gold in August 2012.
EGM subsidiary Estelar Resources became the 100% owner of the mine in 2007 by meeting all the requirements of an earn-in agreement signed with Cerro Vanguardia Sociedad Anonima in 2003.
The pre-economic assessment (PEA) report unveiled by EGM in October 2010 estimated the total capital expenditure of the mine as $131m and cash costs as $201 for each gold-equivalent ounce (GEO).
The environmental impact assessment report was submitted to the Santa Cruz provincial government in September 2010 and approved in May 2011.
GR Engineering Service of Australia was selected by EGM in December 2010 to carry out a pre-feasibility study (PFS) for the mine. An updated feasibility study completed by Yamana Gold in April 2014 proposed an initial capital expenditure of $126m and an overall investment of $174m through the ten-year life of the mine assuming an annual production of 150,000GEO.
"The Cerro Moro mine is expected to produce 85,000oz of gold and 3.75Moz of silver in 2018."
Yamana announced the formal decision to proceed with the construction of the Cerro Moro project in February 2015. The first gold and silver doré were poured in May 2018 and commercial production was achieved in June 2018. It is estimated to produce 85,000oz of gold and 3.75Moz of silver in 2018.
Cerro Moro mine geology
Cerro Moro is situated in the Deseado Massif gold-silver mining district. It is a low sulfidation epithermal gold-silver district, which comprises 30 veins.
As of April 2011, an additional six high-graded gold-silver veins of a 1m to 5m width were discovered at the Cerro Moro mine. These veins were named Escondida, Zoe, Loma, Esperanza, Deborah, and Gabriela. New veins were also discovered in 2013 during the exploration drilling programme.
"Estelar Resources, a subsidiary of EGM, became the 100% owner of the mine in 2007."
The bulk of minerals are hosted at a vertical depth of 80m along the fault zones of north-west trending veins. The main deposit comprises one or more polyphase quartz-adularia veins of epithermal low sulfidation character that are sporadically cut by rhyolitic ignimbrites.
The mineralised veins are found in felsic flows, acid to intermediate tuffs, tuff breccias and volcaniclastic sediments of the middle to upper Jurassic Chon Aike and Matilde age.
Basalts and quaternary gravels and sediments of tertiary age overlay these volcaniclastic rocks.
Gold-silver Cerro Moro reserves
As of 31 December 2017, the mine is estimated to contain probable reserves of 1.95 million tonnes containing 715,000oz of gold graded at 11.38g/t of Au and 40.7Moz of silver graded at 648g/t of Ag.
Santa Cruz province mineralisation
The mineralisation comprises a gently dipping Matilde formation (MF) curving north-west. High-grade massive electrum and sulfide acanthite ore is found in the core.
The gold-silver mineralisation at Escondida contains low-grade base metal sulphides such as chalcopyrite, sphalerite, and galena. Gold occurs in the form of electrum, while silver occurs as electrum or sulfide acanthite.
Mining at Cerro Moro
Conventional open pit and underground mining methods are applied to mine the multiple high-grade epithermal gold and silver veins located on the property. The gold-silver mine is expected to produce 1,000tpd and deliver 130,000oz of gold and 7Moz of silver a year.
EGM proposes to apply the mine sequencing method at Cerro Moro in addition to mixing gold and silver production. It anticipates producing more than 8Moz of silver in 2020 through the new sequencing process.
Ore processing at Cerro Moro
The ore produced at the mine is processed in a two-phased process plant. The first phase involves crushing, grinding and gravity recovery circuits. High-grade concentrate is recovered from the gravity circuits and forwarded for reground and intensive leaching with cyanide.
A flotation circuit and a Merrill-Crowe plant were added to the processing unit as part of the second phase to recover any metal remaining after the first phase.
The precious metal is recovered through electro-winning, followed by smelting on site to produce a gold/silver doré.
Infrastructure
Power for the processing plant and mines is generated on-site with diesel generators producing a total of 7.2MW at an average cost of $0.36 per MW.
Cerro Moro construction
The early construction works at the mine commenced in the fourth quarter of 2016, and construction of concrete work, leach tank erection, and the tailings dam facility began in February 2017. Structural steel assembling works for the flotation building commenced in May 2017 and completed by July 2017.
Underground development of Cerro Moro started in December 2017 and produced a high-grade stockpile of approximately 16,265t grading at 27g/t of gold and 1,725g/t of silver.
Cold commissioning of the ball mill was conducted in March 2018, and water tests were conducted during March-April 2018. The processing plant was commissioned and the first ore was fed to the ball mill in April 2018.
Contractors involved
Perth-based GR Engineering Services prepared the feasibility study report for the mine.