The electricity required for the project will be supplied from the existing substations operated by Hydro-Québec. Image: courtesy of Bouchecl.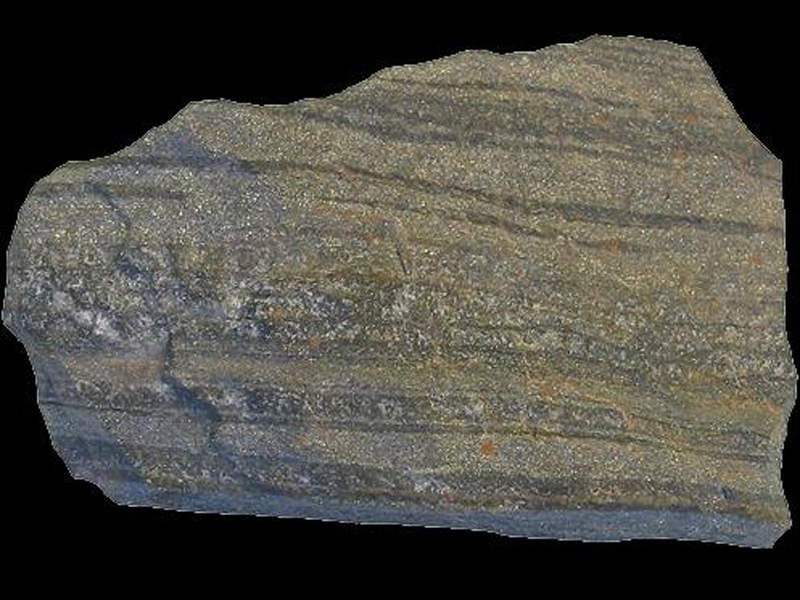 The project is estimated to hold combined proven and probable reserves of 4.993 billion tonnes grading 28.7% Fe. Image: courtesy of Gracenotes.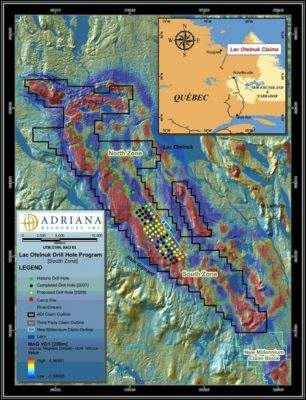 The Lac Otelnuk Iron Project is located approximately 170km north of the town of Schefferville and 250km south of Kuujjuag, Québec, Canada. Image courtesy of Adriana Resources.
The Lac Otelnuk Iron Project, hosting 1,398 contiguous mineral claims covering a total area of 673km², is located in Nunavik, approximately 170km north of the town of Schefferville, and 250km south of Kuujjuag, Québec, Canada.
The project is owned by Lac Otelnuk Mining (LOM), a joint venture of Adriana Resources (40%) and WISCO International Resources Development & Investment (WISCO) (60%).
The feasibility study for the project was completed in March 2015, and construction works are expected to start subject to favourable market conditions for iron. Based on the estimated resources, the mine is expected to have a life of 30 years.
The overall investment in the iron ore project is estimated to be $14.18bn, of which Phase I will require $9.384bn and the remaining for Phase II.
Lac Otelnuk property geology and mineralisation
The property is located within the Churchill Province of the Labrador-Quebec Fold Belt (Labrador Trough). The deposits host iron formations in bands of magnetite and hematite within quartz (chert)-rich rock, as well as certain quantities of silicate, carbonate and sulphide lithofacies.
Reserves at Lac Otelnuk Mining's iron project
The project is estimated to hold combined proven and probable reserves of 4.993 billion tonne grading 28.7% Fe, which will make it one of the biggest iron ore mines if developed.
The combined measured and indicated resources are estimated to be 20.64 billion tonnes grading 29.3% Fe, whereas the inferred resources are estimated to be 6.84 billion tonne grading 29.8% Fe.
Mining and processing
The mining method envisaged for the project is the conventional open-pit mining method incorporating drilling, blasting, truck and shovel operations.
The processing plant will incorporate five gyratory crushers, and a concentration plant featuring five independent processing trains, each equipped with three semi-autogenous grinding (SAG) mills, product screening, magnetic separation, three ball mills and a desliming system. It will also be equipped with tailings and product thickeners, tailings disposal, product slurry storage tanks and a slurry pump station.
The processing plant will be capable of treating 92 million tonne per annum (Mtpa) of ore in the first seven years, an average 179Mtpa during the next three years, and an average of 192Mtpa for the remaining years.
Phase I aims at achieving an iron ore concentrate production capacity of 30Mtpa in the third year, whereas Phase II will increase the capacity by an additional 20Mtpa in the ninth year.
Port facilities and product delivery system
Onshore port facilities, including a slurry receiving station, a dewatering plant, storage-reclaim facilities, and a concentrate storage building equipped with stackers and re-claimers will be constructed at the Pointe Noire area, adjacent to the Port of Sept-Îles, during Phase I.
In Phase II, a new export wharf will be constructed at the port and the onshore port facilities will be expanded to accommodate the extra capacity from the project.
The iron concentrates from the project will be conveyed to the port via a product delivery system (PDS) comprising two 755km-long each thermally-insulated and buried slurry pipelines.
The PDS will further be served by two intermediate positive displacement pumping stations and a terminal storage station at the site of the onshore dewatering facility.
Infrastructure for the Canadian iron mine
The electricity for the processing plant, port and pumping stations will be supplied through separate transmission lines by Hydro-Québec from its existing substations.
An aerodrome incorporating an apron designed to accommodate a Boeing B737-200C, a terminal building, maintenance garage, and a helicopter pad will also be constructed at the site.
Other major infrastructure for the project will include a tailings management facility, an accommodation camp for 1,134 people, 16 steam boilers, telecommunication systems, fuel storage facilities, a central compressed air system, a warehouse and workshop, an administrative complex, a laboratory, a wastewater treatment plant, a potable water treatment plant, and firewater systems.
Key players involved
The project's feasibility study was performed by SNC Lavalin, while the National Instrument 43-101 Technical Report was compiled by Met-Chem Canada (Met-Chem).
The long-term iron ore price forecasts were developed by SNL Metals and Mining, whereas the mineral resource estimate for the project was performed by WGM.