The open-pit Kirazli gold-silver project located in the Çanakkale Province of Turkey is being developed by Alamos Gold. Image courtesy of TUBS.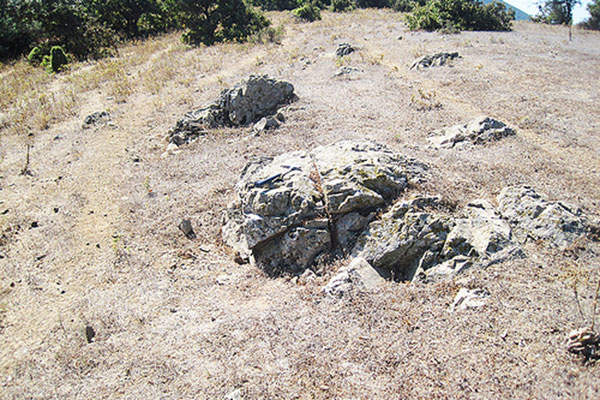 High-sulphidation, disseminated gold mineralisation is present at the Kirazli mine. Image courtesy of Alamos Gold Inc.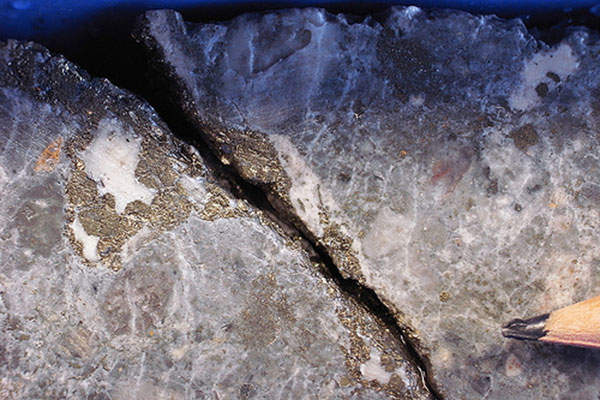 The Kirazli mine is estimated to produce 99,000oz of gold and 601,000oz of silver during five years of operation. Image courtesy of Alamos Gold Inc.
Alamos Gold's wholly owned Kirazli gold-silver project in Çanakkale Province, Turkey, is an open-pit, heap-leach operation that will produce gold and silver doré bars.
The pre-feasibility study of the mine was completed in 2012 and the final environmental approval was received in August 2013. The project is awaiting forest and other clearances, and is anticipated to begin production within 18 months of receiving the approvals.
The mine is expected to produce 99,000oz of gold and 601,000oz of silver on an average during its mine life of five years.
Kirazli mine details, geology, mineralisation and resources
Alamos acquired the Kirazli and Aği Daği mines from Teck and Fronteer Development for approximately $90m in January 2010. The Kirazli property lies approximately 25km north-west of Ağı Dağı mine and comprises of 1,541ha.
"The mine is expected to produce 99,000oz of gold and 601,000oz of silver on an average during its mine life of five years."
Kirazli comprises two contiguous licences; an operating licence and an exploration licence, which are managed by Alamos' Turkish subsidiaries Kuzey Biga and Doğu Biga.
The mine has been classified as high-sulphidation, disseminated gold system with most of the mineralisation hosted within the heterolithic phreatomagmatic or phreatic breccia bodies. Most of the mineralisation comprises low-grade gold zone occurring above and below the supergene oxidation zone, while the deposit also comprises high-grade gold mineralisation.
The Kirazli mine is estimated to contain measured and indicated resources of 33.92Mt of ore, containing 772,470oz of gold and 9.2Moz of silver. The inferred are estimated to be 5.87Mt of ore, grading 0.59g/t Au and 8.78g/t Ag.
Mining and processing of ore at Kirazli mine
Conventional drill and blast method of mining followed by load and haul sequence will be applied at the open pit mine. The run-of-mine ore will be transported to the primary crusher by haul trucks. The crushed ore will undergo secondary crushing, while the undersized ore will be taken to the ore stockpile.
---
---
Cerro Moro gold-silver mine is located 70km south-west of the port of Puerto Deseado in Santa Cruz province, Argentina.
---
The mining fleet at Kirazli will comprise DM25-SP DHD drillers, Cat 992 loaders, Cat 777 haul trucks, Cat D9T track dozers and a Cat 324E excavator.
The processing plant will have a capacity to process 15,000t/d of ore and will use a multiple-lift, single-use leach pad. The ore will be initially processed by primary crushing, followed by secondary crushing to a nominal size of 26mm. It will then be agglomerated with cement at a rate of 2.5kg/t in an agglomeration drum, before being transferred to the heap feed conveyor via the agglomerator.
The ore will then be heap leached using dilute cyanide solutions, resulting in the production of precious metals. The metals will be processed in carbon adsorption-desorption-recovery plants to produce gold or silver doré bars.
Construction and infrastructure
Access to the mine from Çanakkale will be provided through a 40km paved two-lane road. Power supply will be provided from the existing power line that feeds the Kirazli village. A metering and switching substation will be constructed on-site near the primary crusher.
Process water for the mining operations will be provided from the reservoir to be constructed by Alamos in partnership with State Hydraulic Works, the local government agency.
Contractors involved
Proccea was awarded the detailed engineering and procurement services contract for the gold-silver mine.