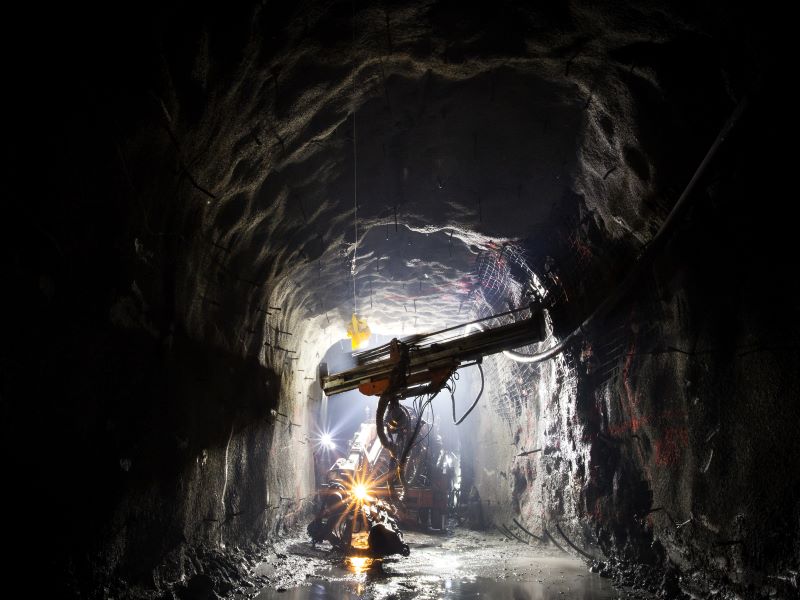 The Jadar lithium-borates project in Serbia will be developed as an underground mine. Image courtesy of I Made Pasek/Shutterstock.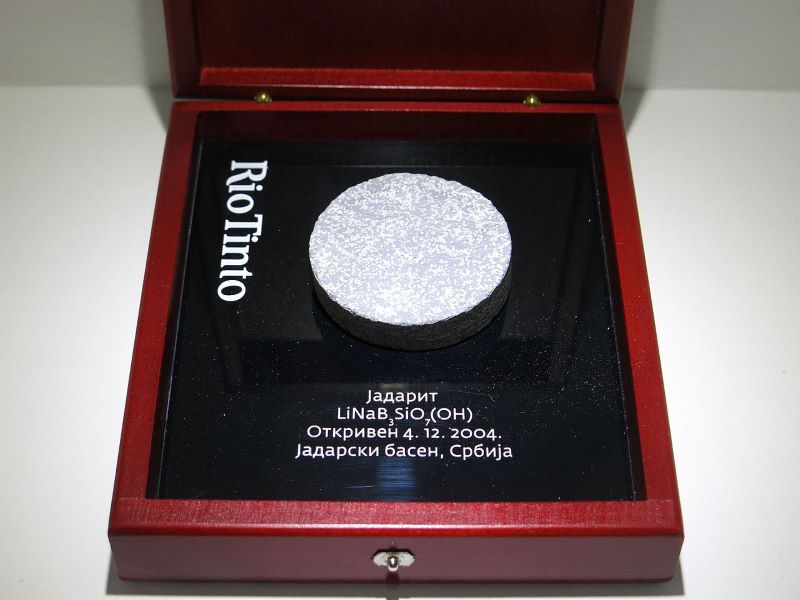 Discovered in 2004, jadarite is a mineral unique to the Jadar deposit. Image courtesy of Dungodung.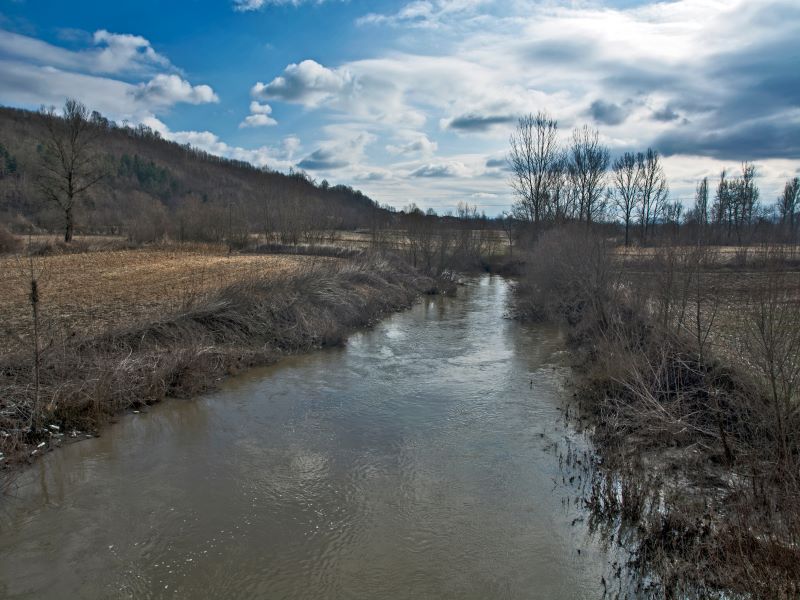 The jadarite mineral was named after the Jadar River, which flows in the Jadar area in Serbia. Image courtesy of Banedeki/Shutterstock.
The Jadar lithium-borates project is an underground jadarite mine being developed in western Serbia by multinational metals and mining company Rio Tinto.
Named after the Jadar River, Jadarite has a chemical formula LiNaSiB₃O₇(OH) and is unique to the Jadar deposit in Serbia. It is a new lithium sodium borosilicate mineral that was discovered in 2004.
The International Mineralogical Association (IMA) Commission on New Minerals, Nomenclature and Classification Faculty of Earth & Life Sciences Vrije Universiteit Amsterdam in Amsterdam, Netherlands, accepted jadarite as a new mineral in 2006.
Rio Tinto and the Serbian Government signed a memorandum of understanding (MOU) for the implementation of the Jadar project in July 2017. A pre-feasibility study (PFS) on the project was completed in July 2020 while a feasibility study is expected to be completed by the end of 2021.
The company also signed an MOU with European battery technology and manufacturing company InoBat for the establishment of a battery manufacturing and recycling value chain in Serbia, supported by the Jadar project.
The first production from the mine is expected to begin in 2026, before the start of full-scale production in 2029. The production capacity of the mine will be up to 58,000t of lithium carbonate, 160,000t of boric acid (B₂O₃ units) and 255,000t of sodium sulphate a year for a total production volume of 2.3 million tonnes (Mt) of lithium carbonate over the expected 40-year mine life.
Rio Tinto committed $2.4bn in funding to the Jadar lithium-borates project in July 2021. The project is expected to create 2,100 jobs during construction and 1,000 jobs following the commencement of production.
Jadar lithium-borates project location, geology and mineralisation
The Jadar lithium-borates project is located near Loznica, western Serbia.
The Jadar deposit area spans approximately 3km west-east by 2.5km north-south at depths ranging between 100m and 720m below the surface. The mineralisation at the project site occurs in three broad zones containing stratiform lenses of variable thickness within a much thicker sequence of primarily fine-grained sediments crossed by faults.
The economic grades in the Lower Jadarite Zone (LJZ) are found from depths of approximately 300m in the south exceeding 720m in the north.
Jadarite mineralisation occurs as rounded micro-crystalline grains, nodules or concretions. It is hosted on a larger scale in stratigraphic lenses appearing as bands of higher and lower lithium and borate grades. The mineralisation at the project area varies from 1m to 2m to more than 50m in thickness.
Jadar lithium-borates project mineral reserves
The proven and probable mineral reserves at the Jadar lithium-borates project were estimated at 16.6Mt grading 1.81% Li₂O and 13.4% B₂O₃, as of June 2020.
Mining methods at Jadar lithium-borates project
The Jadar lithium-borates project will use underground mining methods involving a combination of cut and fill, and bench stoping.
The mine design features mining panels on regular grids within each structural zone. Individual mining stopes and associated development accesses were created internally to the panels to facilitate interrogation and scheduling.
Mining will be executed using a combination of continuous retreat mining sequence, paste backfill and inter-panel pillars to restrict surface subsidence.
Access to the underground mine will be provided via a twin-shaft system located outside the Jadar River floodplain to the south-west of the LJZ. The 8.5m-diameter main production shaft will feature two 9t skips that can hoist material at a peak rate of 7,200tpd.
Ore processing at Jadar project
The Jadar lithium-borates project will involve standard unit processing operations comprising three main sections.
The comminution and beneficiation circuit will be incorporated with conventional unit operations, including a high-pressure grinding roll (HPGR) to produce a -0.2mm fraction that will be rejected as beneficiation residue and a 4mm/+0.2mm jadarite concentrate. The concentrate will be used in subsequent hydrometallurgical test work.
The hydrometallurgical processing will involve the leaching of the concentrate using sulphuric acid to produce a pregnant leach solution. The pregnant solution will be processed downstream via conventional boric acid, lithium carbonate, and anhydrous sodium sulphate production processes.
The hydrometallurgical process will result in two solid wastes, namely digestion residue and liming residue, as filter cakes. The coarse residue from the beneficiation and digestion process will be reused as part of the backfill. In addition, the digestion and liming residues will be mixed with filtered beneficiation residue, before being dried and stacked in a filtered residue storage facility.
A standard bi-carbonation process is planned to be used to process a large portion of the unrefined lithium carbonate to produce battery-grade lithium carbonate.
Contractors involved
Global consultancy firm Hatch was engaged to provide specialist process engineering services for the pre-feasibility and feasibility phases, as well as the execution of the project.