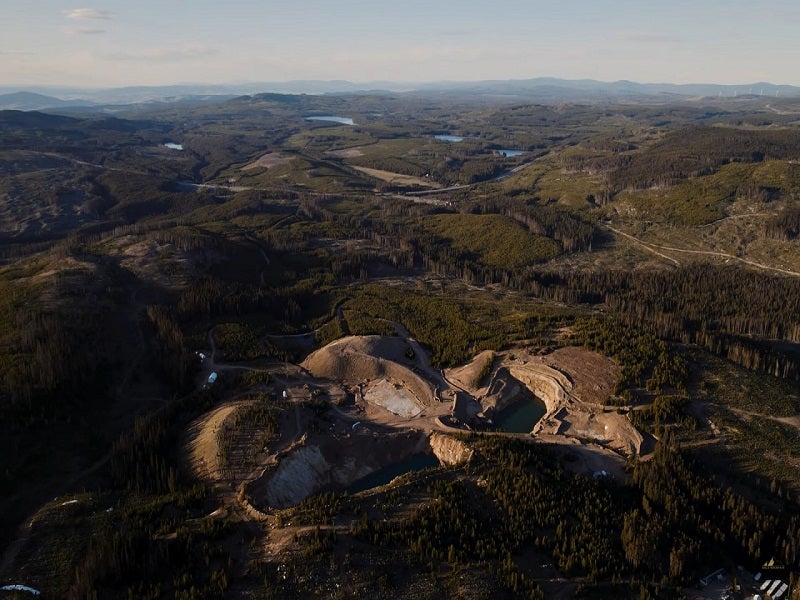 The Elk gold project is located in Merritt, British Columbia, Canada. Image courtesy of Gold Mountain Mining Corp.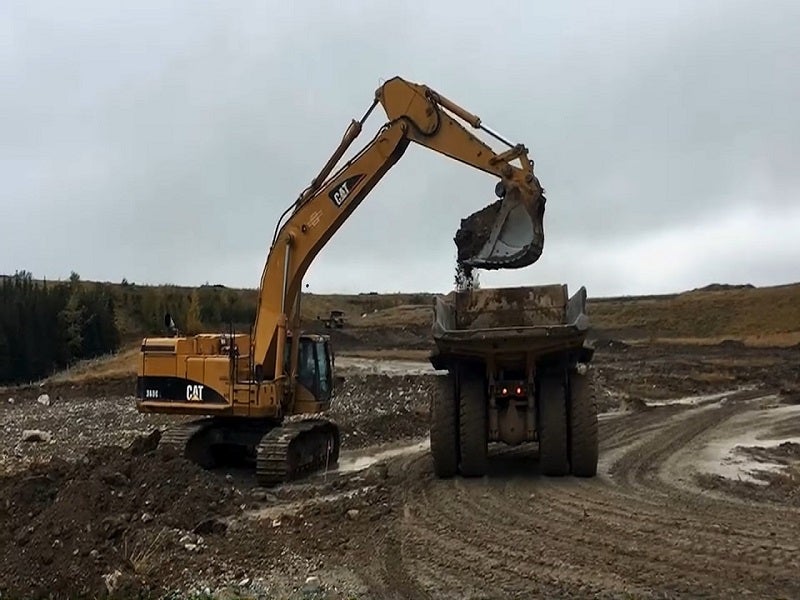 The gold project will be mined using a conventional open-pit mining method. Image courtesy of Gold Mountain Mining Corp.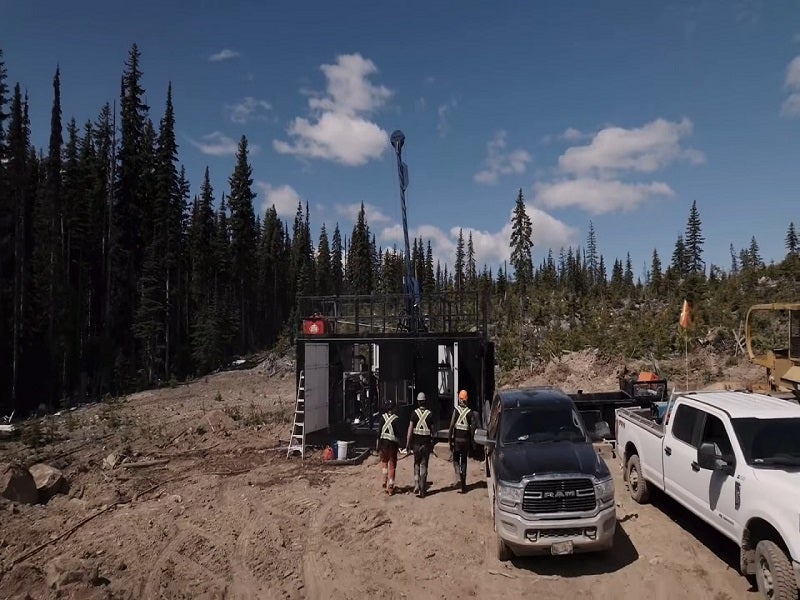 The Elk gold mine has an expected life of mine of 11 years. Image courtesy of Gold Mountain Mining Corp.
The Elk gold project is a historical high-grade gold mine located 60km from Merritt, south-central British Columbia (BC), Canada.
The mine was acquired by Canadian gold and silver exploration and development company Bayshore Minerals from Equinox Gold for C$10m ($7.45m) in May 2019. In August 2020, Bayshore signed a reverse takeover business combination deal with Freeform Capital for a proposed amalgamation.
The transaction was completed in December 2020 and Freeform was renamed Gold Mountain Mining Corporation (GMMC). The mine is currently 100% owned and operated by GMMC.
Elk gold mine development
The past-producing mine was placed under care and maintenance in 2015 due to operational difficulties and unfavourable gold market conditions. GMMC is focused on resource expansion at the Elk gold project.
The preliminary economic assessment (PEA) report was completed in September 2020 while an updated PEA was announced in May 2021. Approval was received from the Ministry of Mines in April 2021 to begin construction works to bring the mine to production.
According to the PEA, the mine is planned to be developed as a conventional open-pit mining operation throughout the mine's life while underground mining is expected to commence in the fourth year.
The Elk gold project is anticipated to involve mining at a rate of 70,000 tonnes per annum (tpa) in the first three years of operation, which will be ramped up to a 324,000tpa operation in the fourth year of the mine's life.
It will have an annual gold production capacity of 19,000oz in the first three years, which will be expanded to 65,000oz during the remainder of the mine life. The project is expected to have a life of mine (LOM) of 11 years.
Elk gold project location and geology
The Elk gold project is located approximately 55km west of Okanagan Lake and 325km northeast of Vancouver, almost halfway between West Kelowna and Merritt.
Situated within the Similkameen Mining District, the 16,566ha project site comprises 27 contiguous mineral claims and a mining lease.
The property hosts a gold and silver-bearing mesothermal quartz and sulphide vein deposit. The deposit contains intrusive and volcanic rocks that host high-grade gold veins.
Mineralisation and reserves at Elk gold project
Gold mineralisation at the property is identified within structurally constrained pyritic quartz-sulphide veins and stringers. The mineralised veins extend east-west along the divide between the phyllic and silica-altered Osprey Lake Batholith and Nicola volcanic group.
Gold and minor base metals are found in pyritic quartz veins. Gold occurs as fine-grained free gold in fractures within veins, in quartz, and within quartz-pyrite boxworks.
The Elk gold project is estimated to contain 651,000 gold equivalent ounces of measured and indicated resources and 159,000 gold equivalent ounces of inferred resources, as of May 2021.
Mining at Elk project
The Elk gold project will be mined using a conventional open-pit mining method with a mobile mining equipment fleet comprising drills, shovels, 136t haul trucks, dozers, and graders.
The mineralised material will be dug from the open pit and transferred to a limestone-capped stockpile pad during the first three years. It will be transported via dump trucks to a nearby processing facility.
Underground mining operation at the site is expected to begin with the 1300 vein system in the fourth year to complement open pit plant feed, followed by 2500, 2600, and 2800 veins in the following years.
The mine will produce a combined open-pit and underground plant feed of approximately 324,000tpa.
Mineral processing
The Canadian gold mine will be operated as a 70,000tpa toll milling operation during the first three years. A 324,000tpa mill is proposed to be developed on-site during the third year of production with operations set to commence in the fourth year.
The process plant will receive mineralised material at a rate of 900tpd from the crusher circuit storage bin. The proposed processing facility will include a crushing circuit comprising an open-circuit jaw crusher and a closed-circuit cone crusher with a double-deck screen to produce a final crush particle size of P80 10mm at a rate of 75t/h.
The primary grinding circuit will include a single ball mill and gravity concentrator arranged in a reverse closed circuit with cyclones. The material obtained from the grinding circuit will have a grind size of P80 150µm.
The material will undergo further processing through rougher or cleaner flotation circuits. The final concentrate product will be shipped to an off-site process plant for additional processing.
The process tailings will be dewatered, and the material will be mixed with non-mineralised rock. The approach will eliminate the need for a tailings storage facility at the site.
Ore purchase agreement
GMMC signed a three-year ore purchase agreement with Canadian miner New Gold in January 2021.  The agreement requires GMMC to supply 70,000tpa of ore to the mill at New Gold's New Afton Mine in Kamloops, BC, which is located 130km from the Elk gold project.
Contractors involved in Elk gold project
GMMC awarded the mining services contract to Nhwelmen-Lake for the Elk gold project in January 2021.
The contractual scope includes ore and waste mining, drilling, blasting, haulage, and site supervision. Nhwelmen-Lake will also supply operating personnel, and provide services such as road maintenance, dust suppression, and site preparation, along with the transportation of plant feed material from the mine to the toll milling site.
Canadian engineering and consulting firm AKF Mining Services was involved in the preparation of the updated PEA.
In February 2021, JDS Energy & Mining was selected to complete the pre-feasibility study (PFS) for the Elk gold project.