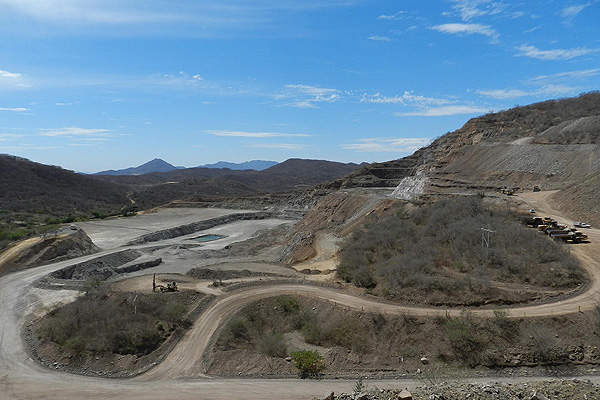 The El Gallo gold/silver mine is located at Sinaloa, Mexico. Image courtesy of McEwen Mining.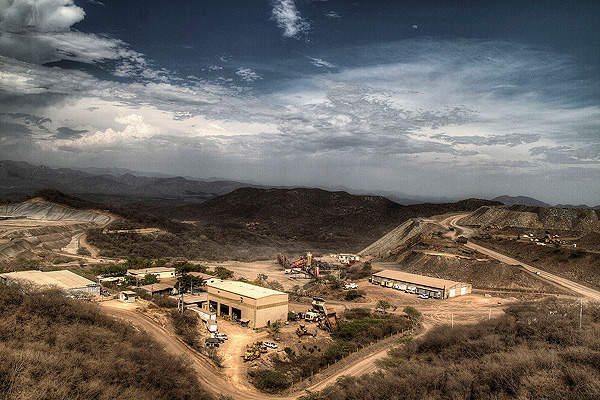 Final permit for the second phase of El Gallo gold/silver mine was received in January 2014. Image courtesy of McEwen Mining.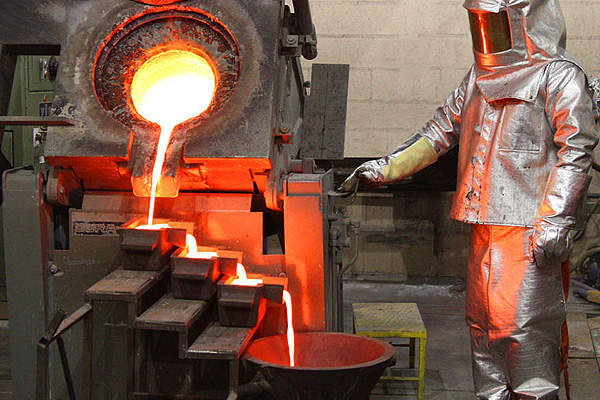 Gold production at El Gallo 1 commenced in September 2012. Image courtesy of McEwen Mining.
The El Gallo gold/silver mine is located at Sinaloa, Mexico. It comprises of El Gallo, Palmarito silver deposit and the Magistrate gold deposits.
The first phase of development, El Gallo 1, commenced gold pouring in September 2012 and began commercial operations in January 2013. It produced 31,129 gold equivalent ounces in 2013. It has set a target of 37,500oz of gold production in 2014 and 75,000oz in 2015.
Mc Ewen Mining fully owns the El Gallo mine and utilised its resources for the mine's development.
El Gallo mine geology and mineralisation
The El Gallo mine is a part of the Pie de la Sierra physiographic province of Sierra Madre Occidental range. The rock formations of the range are classified to be of late Cretaceous-Tertiary age.
Gold mineralisation at El Gallo 1 occurs in six deposits along three distinct structural trends north-west, north-south and north-east. Gold is also present within the sub-structures along with the principal trends.
"The total measured and indicated gold resources at El Gallo mine complex are estimated to be 893,271oz."
The mineralisation mostly occurs as a quartz stockwork, breccia and local quartz vein mineralisation between propylitically altered andesitic volcanic rocks. The gold deposits also contain iron oxide, silver, copper, lead and zinc.
The silver mineralisation is mostly contained in the siliceous breccia zones and quartz stockwork zones. These zones occur at lithologic contacts of tertiary porphyry intrusions. The contacts are accompanied by multi-lithologic breccias zones.
El Gallo mine reserves and resources
The total measured and indicated gold resources at El Gallo mine complex are estimated to be 893,271oz. The inferred gold resources are estimated at 78,840oz.
The combined measured and indicated silver resources are expected to be 63.9 million ounces. The inferred resources are estimated to be 14.5 million ounces.
Mining and ore processing at El Gallo
Gold mining at El Gallo 1 began in late 1800s. Queenstake was the most recent to commence production at El Gallo 1 in July 2002. It continued the production until the end of January 2004.
Nevada Pacific Gold purchased the mine in February 2004 and operated until July 2005 before placing the mine under care and maintenance. Both Queenstake and Nevada Pacific Gold produced 70,000oz of gold during the period.
McEwen Mining purchased the El Gallo mine from Nevada Pacific and restarted mining in September 2012. It produced approximately 15,342 gold equivalent ounces until June 2013. The crushing plant has a capacity to process 3,000t per day.
The processing plant at El Gallo is an adsorption, desorption, recovery (ADR) carbon plant with a current capacity of 4,000t to 4,300t a day. The ADR carbon plant was revived with new carbon columns, electro-winning cells and a cold strip circuit.
The cold stripping circuit is used to reduce the effects of copper on cyanide consumption.
Development of El Gallo mine Phase II
The expansion of El Gallo mine was initiated in May 2013 and is expected to be operational from 2014. The Final Change of Land Use Permit and the Environmental Impact Statement (EIS) permit for the expansion project, known as El Gallo II, were approved in January 2014. Decision regarding the commencement of construction is, however, yet to be made.
McEwen Mining plans to submit two additional permits for the expansion in 2014. The first permit is for obtaining mining permission for a satellite deposit named Palmarito, whereas the second one is for a right-of-way for providing power supply to the processing plant.
The expansion will increase the day-wise throughput from 3,000t to 4,500t. The mine is expected to produce approximately 95,000 gold equivalent ounces per year (5.2 million ounces of silver and 6,100 ounces of gold) once the expansion works are completed.
The measured and indicated resources of El Gallo 2 are estimated at 1.4Moz of gold equivalent including 63.9Moz of silver and 201,750oz of gold.
"The expansion of El Gallo mine was initiated in May 2013 and is expected to be operational from 2014."
The El Gallo 2 section is unmined and no prior exploration is performed at this site. The second phase will be an open-pit mine with conventional crushing and milling using the whole ore leaching method.
M3 Engineering, Independent Mining Consultants and SRK Consulting prepared the feasibility study for the second phase. Financing for the expansion works of the mine was arranged from internal sources.
Construction activities and infrastructure facilities at El Gallo mine
Construction activities at El Gallo 1 mine were completed in 2012. The major activities involved the setting up of a crushing plant and process plant, and expansion of the heap leach pad.
The mining fleet comprises of haul trucks, production blast hole drill, front-end loaders, bulldozers and road grader.
Contractors involved with the El Gallo mine development
The engineering, procurement, and construction management contract of El Gallo Phase I was awarded to Sonoran Resources.

---
Related content
---
The Charay Gold project is a recently discovered unexploited deposit owned by Journey Resources.
The Morelos gold project is located 180km southwest of Mexico City in the state of Guerrero.
---