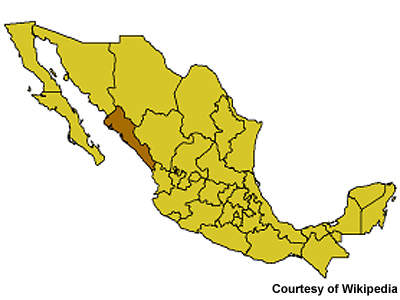 The Charey Gold mine is located in the Mexican state of Sinalao, near the city of Los Mochis.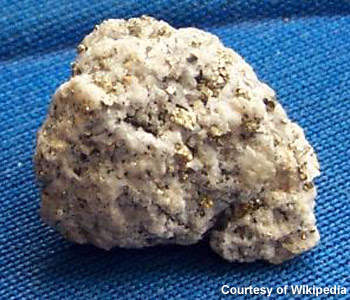 It has been estimated there may be as much as 37,000t of gold graded at 18.75 g/t in the mine.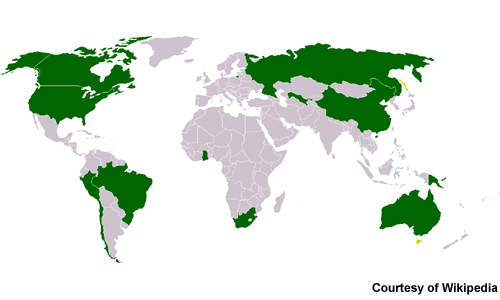 Twelve countries supply 66% of the world's gold.
The Charay Gold project is a recently discovered unexploited deposit owned by Journey Resources. Also known as La Mina Del Padre, the project combines three concessions extending 380ha. It is located in north-west Mexico in Sinalao, near the city of Los Mochis.
The mine will be developed as an open pit strip operation. A pilot-scale open pit mining programme commenced on 3 March 2010. It will include de-watering, an extensive underground survey and a mining operation of approximately 35,000t near-surface, high-grade material from the El Padre vein.
In January 2010 metallurgical testing on two bulk mineral samples from the El Padre vein was conducted in the Laboratorio Tecnologico de Metalurgia in Hermosillo, Sonora.
Assay results confirmed high grades of gold and silver. Five cuts from a sample of 200kg highly oxidized near-surface vein material reported between 7.90g/t and 9.5g/t Au and 120g/t to 127g/t Ag, matching earlier near surface vein samples.
Five cuts from a 50kg sample of core composite vein material, mined from intercepts located at depths of 25m to 55m, returned between 18.90 and 21.40g/t Au and 110 to 125g/t Ag, similar to the core results found earlier. Results of the preliminary gravity, leach and flotation metallurgical test work from the two samples are yet to come.
Reserves
"The Charay Gold project is a recently discovered unexploited deposit owned by Journey Resources."
The mine contains an estimated 37,000t of material, identified from a drilling conducted previously to a depth of 50m. The resources are graded at an average 18.75g/t Au and 120.15g/t Ag.
Mineralisation
The deposit is a high-grade gold-silver mineralisation hosted within veins. It is covered by a thin layer of overburden. Minerals are associated with hybrid mesothermal and low sulphidation epithermal systems. The mesothermal systems are typically characterised by a good depth while the multiphase systems are associated with high grades.
High-grade gold and silver mineralisation begins from near the surface. The mineralisation is open at depth and along strike towards the east. It appears to multiply with depth.
Mining
Journey Resources will carry out open pit mining at the project. The company estimates that about 20,000t will be mined during the pilot phase. Limited exploration was carried out on the structure during the 1990s. In 1996, 80 near-surface samples were collected by Empresa Cambior from a silicification zone located on the south side of the vein's eastern known extent. Anomalous amounts of gold up to 5g/t were found in multiple samples.
In 1999, 21 surface chips of the property were collected by Empressa International Northair. Samplings from the programmes confirmed high-grade mineralisation.
"The mine contains an estimated 37,000t of material."
By 2008, the deposit was drilled to 50m from the surface. In 2005, 27 shallow holes extending 1576m were drilled by Vane Minerals Group. In order to target lower-grade disseminated mineralisation, eight holes were drilled in large zones of intense alteration while 19 holes were drilled in a mineralised quartz vein zone along the strike length. The drilling identified a 240m-long, 1.14m-wide and 50m-deep block containing high-grade gold-silver mineralisation.
A new drilling programme will be conducted to test the depth and extension of the known mineralized structure. Phase I of the programme will include four holes that will be drilled to estimate the grades below 50m. Structures parallel to the El Padre vein will be identified via a 100m x 25m soil geochemistry grid that will establish the surface trace of the vein. The drill rig of the company will be used to complete the drilling programme.