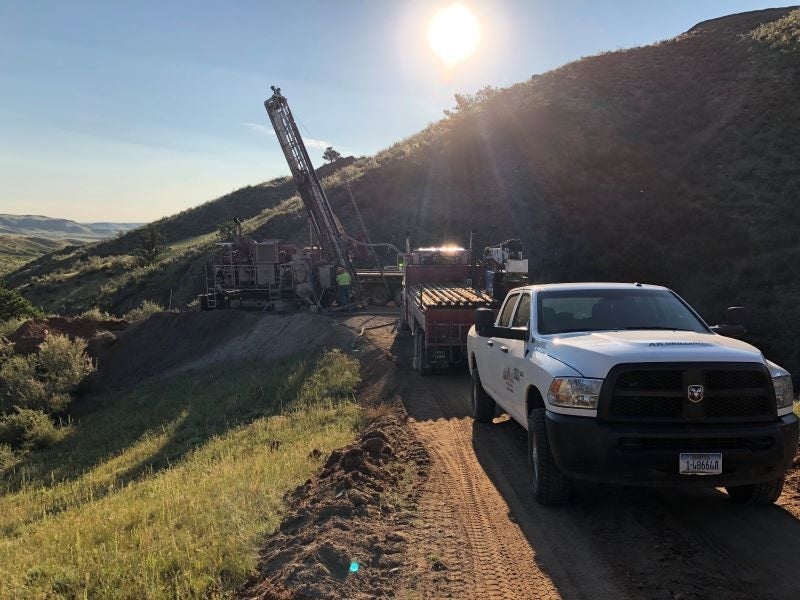 The CK Gold Project is located in the Silver Crown mining district of Wyoming, US. Credit: U.S. Gold.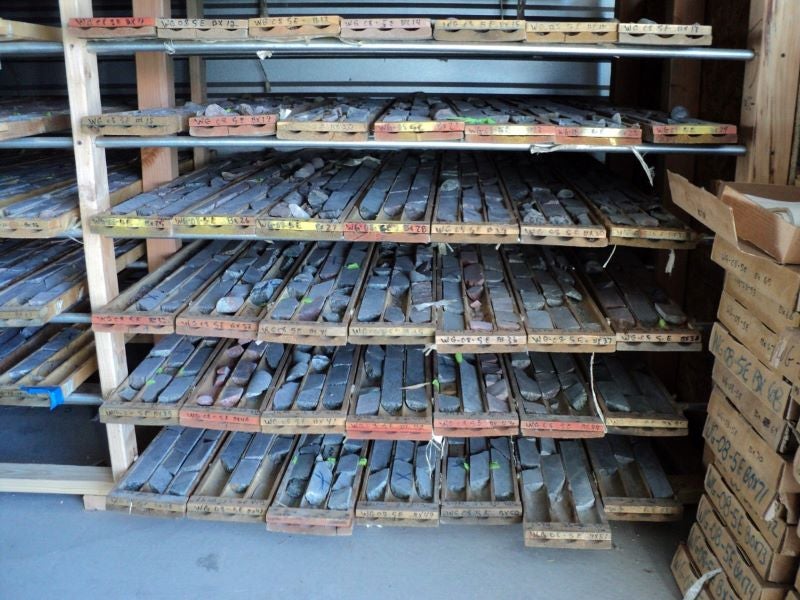 A pre-feasibility study (PFS) for the gold project was completed in December 2021. Credit: U.S. Gold.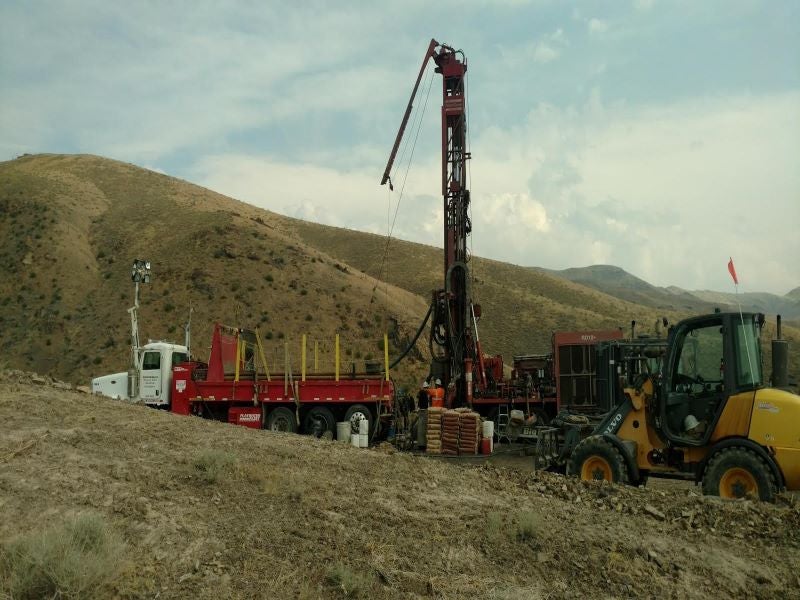 The project is being developed as an open-pit mine. Credit: U.S. Gold.
The CK Gold Project is an open-pit mine being developed in Wyoming, US, by gold exploration and development company US Gold.
A pre-feasibility study (PFS) for the project was completed in December 2021. It highlighted a capital investment of $221m for a life of mine (LOM) of ten years.
The project is estimated to have average annual gold-equivalent production of approximately 108,500 ounces (oz). A feasibility study is targeted for completion in 2022, while the mine permit application is also expected to be submitted to the authorities the same year.
Project location and geology
The CK Gold Project is located in the Silver Crown mining district, 32.1km west of the city of Cheyenne in Wyoming. The property encompasses an area of approximately 453ha.
The Silver Crown mining district is underlain by Proterozoic rocks with metavolcanic and metasedimentary rocks intruded by the Sherman Granite and associated felsic rocks. Aplitic quartz monzonite dikes, pegmatite dikes, and thin mafic dikes intrude the foliated granodiorite in the project area.
CK Gold Project mineralisation and reserves
The CK Gold Project comprises a shear-zone controlled, disseminated, and stockwork gold-copper deposit in intrusive rocks of the Proterozoic era. The mineralisation is mainly found in granodiorite, while lesser amounts are also situated in quartz monzonite and thin mafic dikes. A central thin quartz vein and stockwork host the higher-grade mineralisation within the main core area, surrounded by a zone of lower-grade disseminated mineralisation.
The proven and probable mineral reserves at the gold project are estimated at 63.8 million tonnes (Mt) grading 0.49g/t gold, 0.17% copper, and 1.29g/t silver.
Mining and ore processing at CK Gold Project
The CK Gold Project is proposed to use conventional open-pit mining methods of drill and blast, and load and haul operations with loaders and haul trucks. The mining operations are estimated to be carried out at a nominal rate of 18,150 tonnes per day (tpd).
The mine design envisages the development of 20ft-high mining benches with catch benches at every four-bench interval. The catch benches are estimated to have a width ranging between 31ft and 41ft. The mine face angle is estimated at 75°, while the inter-ramp angles will be between 52° and 55°.
The run-of-mine (ROM) ore will undergo crushing in a primary jaw crusher fed by a fixed grizzly screen. The crushed ore will be mixed with the screen undersize and conveyed to the crushed ore stockpile. The stockpiled ore will be fed to a conventional semi-autogenous (SAG)-ball-pebble crusher (SABC) system. The discharge from the SAG mill will be sent to a double deck vibrating screen to remove pebbles of over 1in, which will be recirculated to two shorthead cone pebble crushers. The product from the pebble crusher will be sent back to the SAG mill.
The SAG mill screen undersize will be mixed with the discharge from the ball mill before being pumped to two cyclone manifolds comprising 24, 15in cyclones. The project is expected to utilise a three-stage cleaning flotation circuit with the first stage in an open circuit arrangement followed by the second and third cleaner stages to produce a final copper concentrate.
The concentrate will be thickened and dried using a vibrating fluid bed dryer, to reduce contained moisture from 13% to 6%. The tailings will be thickened and dried for dry stack disposal.
CK Gold Project infrastructure
The mine site can be accessed from the paved State Road 210 to the County Crystal Lake Road, which is a gravel road. A new access entryway to the property is located approximately 3.2km off the pavement on the Crystal Lake Road. The proposed access from the entryway is via a 6.4km-long single-track gravel road, which will be upgraded.
Electrical power will be supplied by Black Hills Energy, a local utility. A dedicated feeder power line will be constructed to connect Black Hills Energy's North Range substation to the project's substation.
The gold project is estimated to require 550 gallons per minute (gpm) of water, which is expected to be sourced from Cheyenne's water supply system. The water demand is also expected to be met from the existing surface water rights and new on-site wells.
Contractors involved
Oil, gas, and mining consulting firm Gustavson Associates received a contract to conduct the PFS for the project.
Geotechnical investigation was conducted by Piteau Associates, a mine geotechnical engineering and waste rock management services company.
AFK Mining was engaged to develop a mine design and schedule for the project. Alquimia Engineers (Chile) worked with U.S. Gold to develop detailed process design criteria, main equipment list, and flowsheets.
Hazen Research performed the comminution test work, while Pocock International conducted test work related to thickening/filtration. Mineralogy evaluation on tailings, concentrate and feed samples was performed by multi-national engineering company FLSmidth.
Kappes, Cassiday & Associates (KCA), a laboratory testing company, conducted gravity and flotation test work, while Base Metals Lab performed high-grade oxide test work.