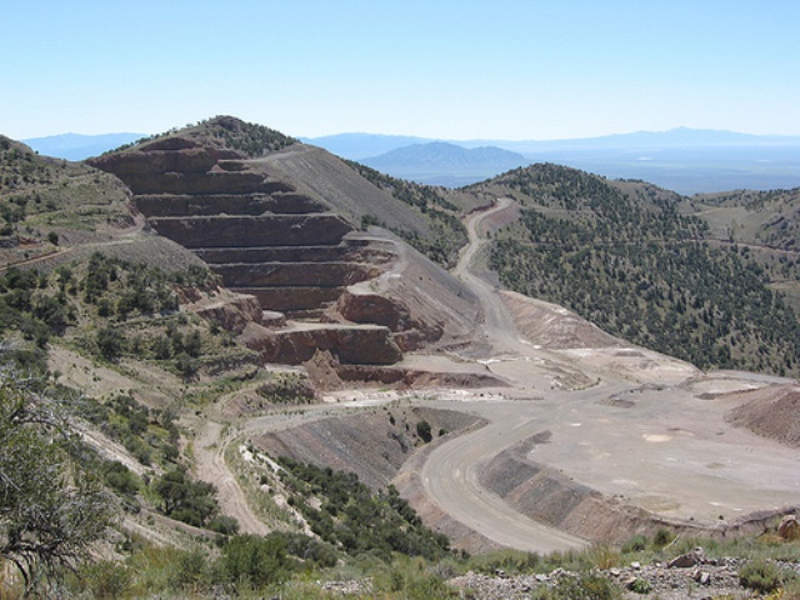 The Gold Bar open-pit heap leach mine is located in Eureka County, Central Nevada, US. Image courtesy of McEwen Mining.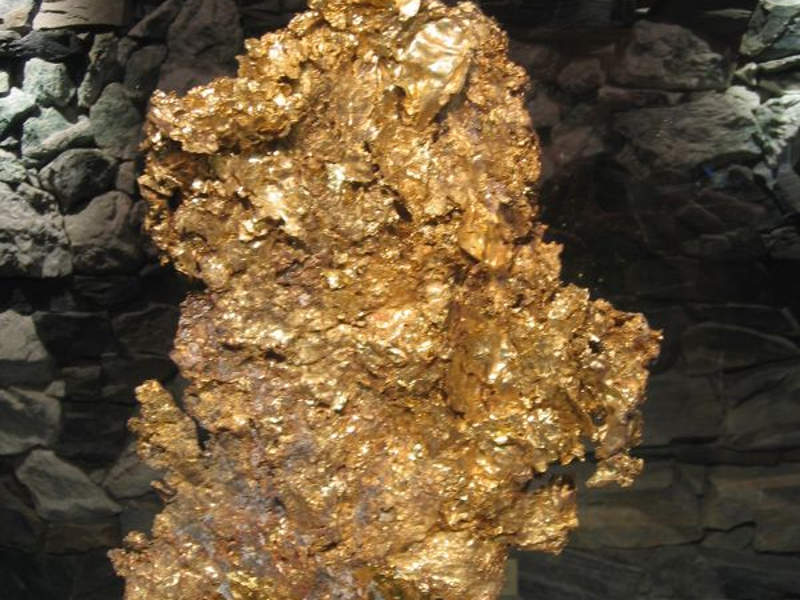 The mine is anticipated to produce 65,000oz of gold per year. Image courtesy of Alex Lipinski.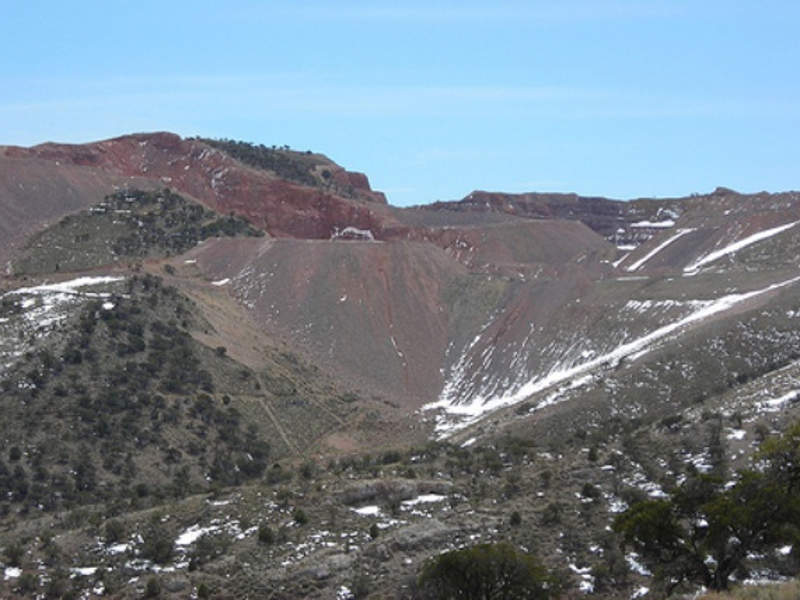 Conventional open-pit mining will be used at the Gold Bar project. Image courtesy of McEwen Mining.
The Gold Bar project is an open-pit heap leach operation owned by McEwen Mining (MMI). Located in Eureka County, Central Nevada, US, the mine is situated within the Battle Mountain-Eureka-Cortez gold trend.
It is located approximately 25 miles (40.2km) away from Waterton Global's Ruby Hill Mine and 35 miles (56.3km) from Barrick's Cortez Mine.
The record of decision (RoD) on the final environmental impact statement was granted in November 2017, following which the construction began on the project. The construction is to be completed in December 2018, with commissioning scheduled for Q12019.
The updated feasibility study of the project was completed in February 2018. The study included capital expenditure of $81m.
The mine is expected to produce 62,800oz of gold a year, while the cumulative production over its estimated mine life of seven years is expected to be 16.5Mt containing 397,000oz of gold.
Gold Bar project geology and mineralisation
The gold project is spread over approximately 5,264 acres in patented and public lands managed by the Bureau of Land Management (BLM) Battle Mountain Field Office.
"The mine is expected to produce 65,000oz of gold a year."
Central Nevada is underlain by Paleozoic sedimentary and volcanic rocks, which are covered by tertiary volcanic rocks and sediments.
The project area consists of three gold deposits namely Gold Pick, Gold Ridge, and Cabin Creek. The majority of the mineralisation is hosted in carbonate-rich sedimentary rocks of the Devonian McColley Canyon formation, which is characterised by micron-sized gold and distinct hydrothermal alteration characteristics.
The project mineralisation is contained within oxidised carbonate host rocks and has a strike length exceeding 4,000ft with a width of 1,600ft and thickness between 100ft and 150ft. The Gold Ridge and Cabin Creek deposits make up to 22% of the total mineral resources.
The unoxidised host rocks comprise primary pyrite/marcasite and arsenopyrite, while some deposits also contain late botryoidal pyrite/marcasite. Minerals such as orpiment, stibnite, cinnabar, and barite are located in open space along fractures and in breccias in unoxidised host rocks.
Gold Bar mine reserves
The Gold Bar mine is estimated to contain proven and probable reserves of 16.5Mt containing 485,000oz of gold grading 1.0g/t of gold, according to 2018 estimates.
The measured and indicated mineral resources are estimated to be 22.83Mt grading 0.95g/t and containing 629,000oz of gold.
Mining and processing of ore from Gold Bar
Mining at the Gold Bar project will include four open pits, two at Gold Pick and Gold Ridge, as well as two at Cabin Creek.
The proposed mine plan includes conventional truck and shovel method to deliver oxide ore to a synthetic-lined heap leach cyanidation facility.
Ore from the Gold Ridge deposit can be directly sent to run-of-mine (RoM) leaching, while that from Gold Pick and Cabin Creek deposits will be subject to screening and agglomeration because of the presence of a higher component of finely grained material (clay).
The ore will be processed through screening, agglomerating, stacking, heap leaching, and adsorption-desorption recovery (ADR). The ADR plant will have a throughput capacity of 8,057t/d with a gold recovery of 78%.
Gold contained in the pregnant leach solution will be recovered at the carbon ADR circuit and poured into doré bars.
Infrastructure facilities at Gold Bar
Primary access to the mine is through US Highway 50, which is 25 miles west from Eureka.
Seven 340kW generators will be used to supply power to the ADR plant, leaching system, screening and agglomeration plant, and other facilities. Power supply for the water wells and booster pumps will be provided by a diesel-powered 240kW generator, which will be located near the primary water well.
Water for the project will be sourced from underground using a submersible pump, which will pump to an enclosed tank, and a booster pump.
The truck maintenance shop will be located adjacent to the existing haul road, west of the leach pad. The fuel station will comprise two 10,000gal diesel fuel storage tanks and one 5,000gal gasoline storage tank for light vehicles.
Contractors involved
SRK Consulting (US) prepared the feasibility-level technical report for the Gold Bar mine, while Kappas Cassiday and Associates designed the processing facilities in 2015.
The latest feasibility study of the project was prepared by M3 Engineering & Technology in February 2018.
Stantec Consulting Services was engaged to assist the Bureau of Land Management in the preparation of the EIS.