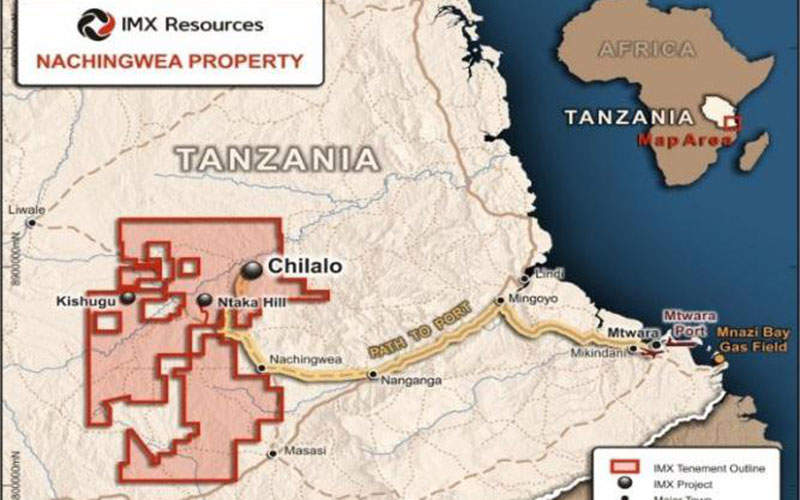 The Chilalo Graphite project is located approximately 220km from the Mtwara Port. Image: courtesy of IMX Resources.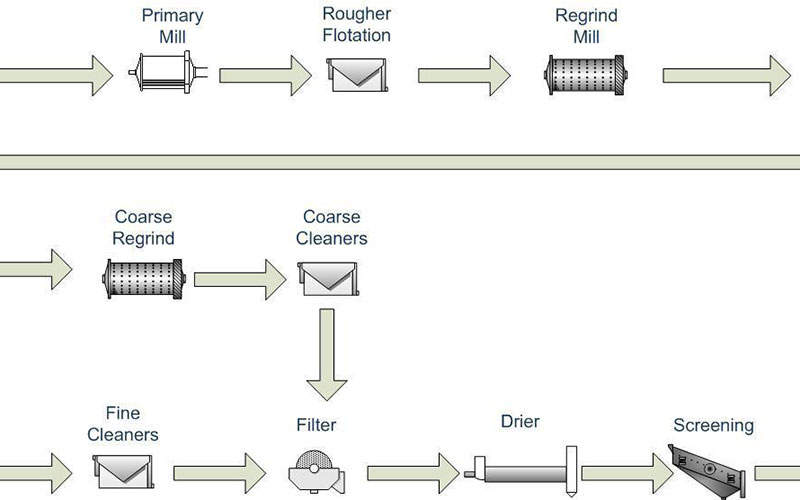 A schematic drawing of the conventional processing plant proposed for the project. Image: courtesy of IMX Resources.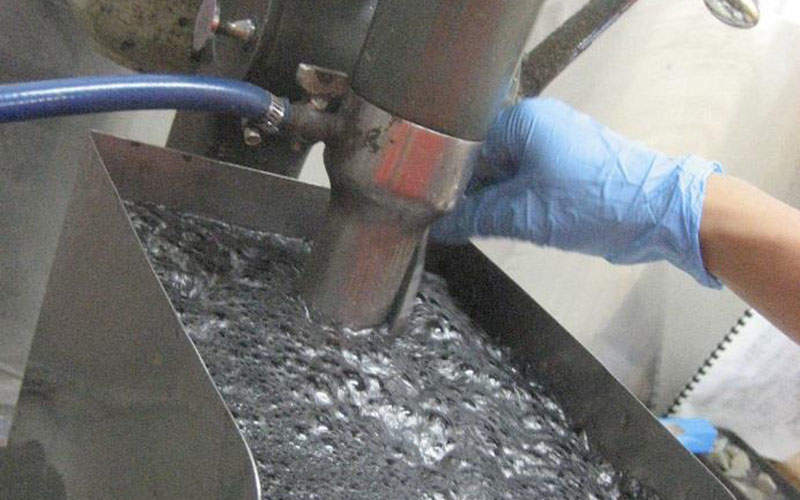 Basic flotation testwork results delivered concentrate grades averaging 95.9% TC. Image: courtesy of IMX Resources.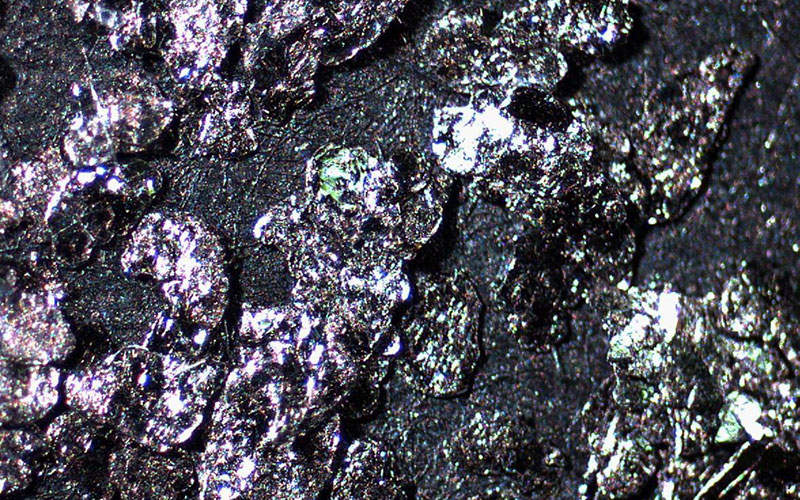 An average of 69,000t of graphite concentrate a year will be produced during the project's estimated life of ten years. Image: courtesy of IMX Resources.
The Chilalo Graphite Project is located within the Nachingwea property, a 5,400km² tenement area in south-east Tanzania. The project is owned and operated by Graphex Mining.
The mine was previously operated by IMX Resources (Indiana Resources) and sold to Graphex Mining in June 2014. The pre-feasibility study (PFS) for the project was completed in September 2018. The estimated life of the mine is 8.5 years.
The project is planned to be developed in two stages. The first stage will produce 58,000t of graphite product a year for the first two years of operation, while the second stage is expected to produce 108,000t from the third year.
Geology and mineralisation
The project is located within the renowned Mozambique belt, which hosts graphite deposits such as Syrah Resources' Balama deposit and Magnis Resources' Nachu project. The project will involve the development of the Shimba deposit.
Regional geology comprises late Proterozoic Mozambique mobile belt lithologies hosting mafic to felsic gneisses (aluminous rich sediments), which are interlayered with amphibolites (mafic-sourced material) and meta-sedimentary rocks.
Mineralisation is usually found within 100m of the surface, and primarily hosted in felsic gneiss and amphibolites and within high-purity marble horizons in rare quantities.
Chilalo Graphite project reserves
As of September 2018, the project is estimated to contain JORC-compliant probable ore reserve of 5.3Mt grading 10.9% TGC and a combined indicated and inferred mineral resource of 16.9Mt grading 10.2% TGC.
Mining and processing at Chilalo Graphite project
The Shimba deposit will be developed using open-pit mining integrating conventional 40t trucks, excavators and shovel operations.
Free-dig operations are proposed for the initial stages, while the remaining stages will involve conventional drill and blast techniques.
The processing plant envisaged for the project will be equipped with a two-stage crushing circuit, a closed-circuit single-stage rod mill integrating a double-deck vibrating screen and a flotation conditioning tank.
It will also feature a floatation circuit integrating rougher, scavenger and primary and secondary cleaner flotation stages, a filter and dryer, as well as vibrating screens and bagging facilities.
Infrastructure for the Tanzanian graphite project
Electrical power required for the project will be generated onsite by a 4MW power station integrating four 1MW diesel-powered gensets, one of which will serve as back-up. The process water for the project will be supplied from an on-site borewell.
Graphite concentrates from the project are to be transported to the Mtwara Port by trucks using an existing 220km road. Road sections adjacent to the project site will be upgraded.
At the Mtwara Port, the product will be stored in leased storage facilities and shipped to industrial customers, primarily in China.
Other major infrastructure for the project will include a tailings storage facility (TSF) and waste dumps. The project benefits from existing infrastructure, including the Ntaka Hill camp with offices, mess hall, telecommunications and laboratory facilities, located approximately 20km from the project site.
Funding
Graphex mining secured $85m in funding from Castlelake in October 2018.
Graphex will receive $5m in the form of interim loan notes, up to $40m in equity, and up to $40m in the form of senior secured loan notes.
Off-take MoUs for graphite concentrate
"Overall investment to bring the project into production is estimated to be $74m."
In April 2015, IMX Resources had signed an offtake memorandum of understanding (MoU) with Ningbo Foreign Trade (Ningbo) for at least 25,000t of graphite concentrate a year over five years.
In May 2017, Graphex Mining signed a non-binding term sheet for the proposed joint development, offtake and finance of the project with China National Building Materials Group's subsidiary CN Docking Joint Investment & Development.
Graphex mining has also signed five statements of sales intent with traders of China for the supply of flake graphite to expandable graphite from the mine.
Key players involved
The PFS was compiled by BatteryLimits with inputs from ATC Williams for the TSF and water studies by Knight Piesold.
SA Global determined the mineral resource estimates and geological studies, SGS Australia was responsible for metallurgical test work, while Benchmark Minerals Intelligence conducted studies on the graphite market.