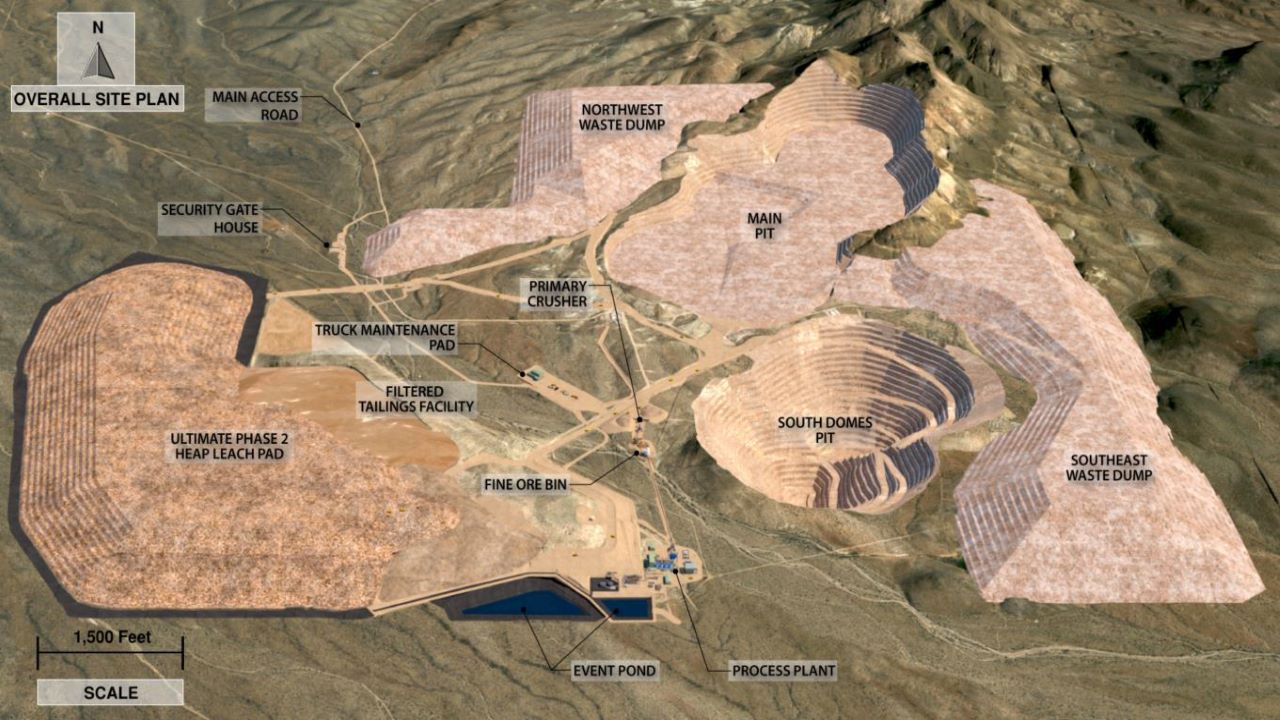 Phase two expansion of the Castle Mountain mine will involve nine phases of open-pit mining from five pit areas. Image courtesy of Equinox Gold Corp.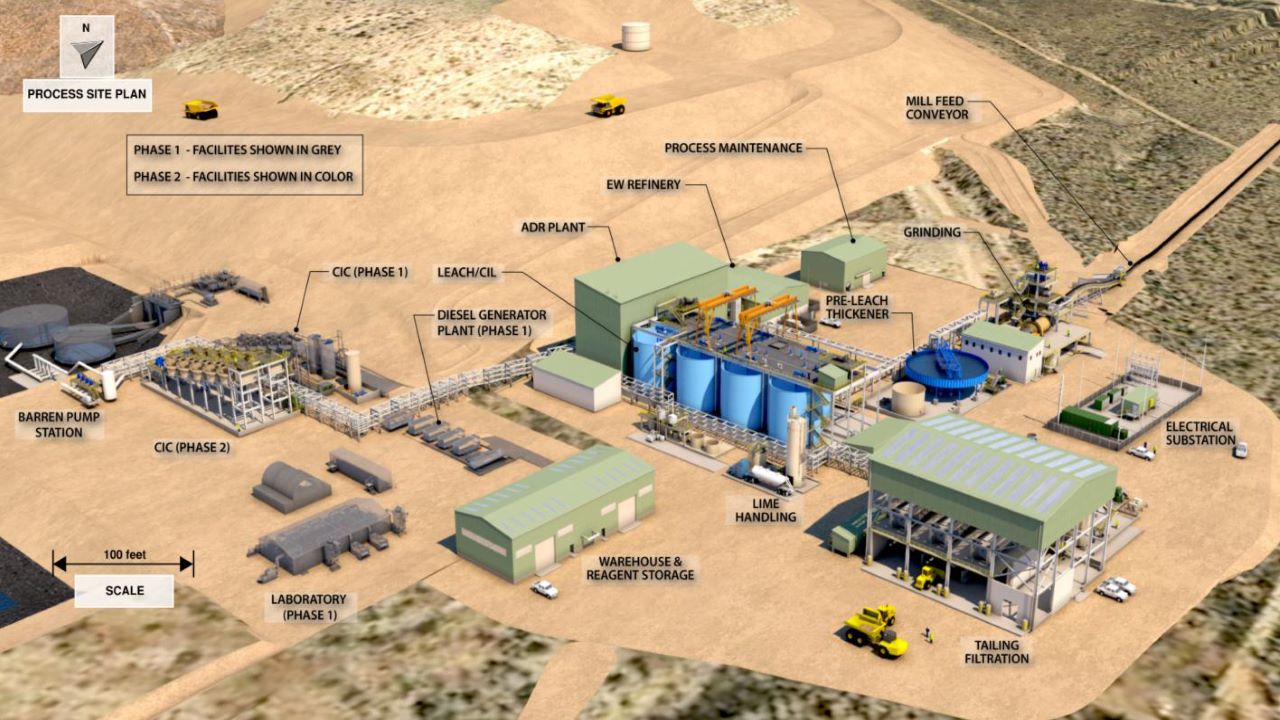 Phase two operations will help increase the production of the mine to an average of 218,000oz a year. Image courtesy of Equinox Gold.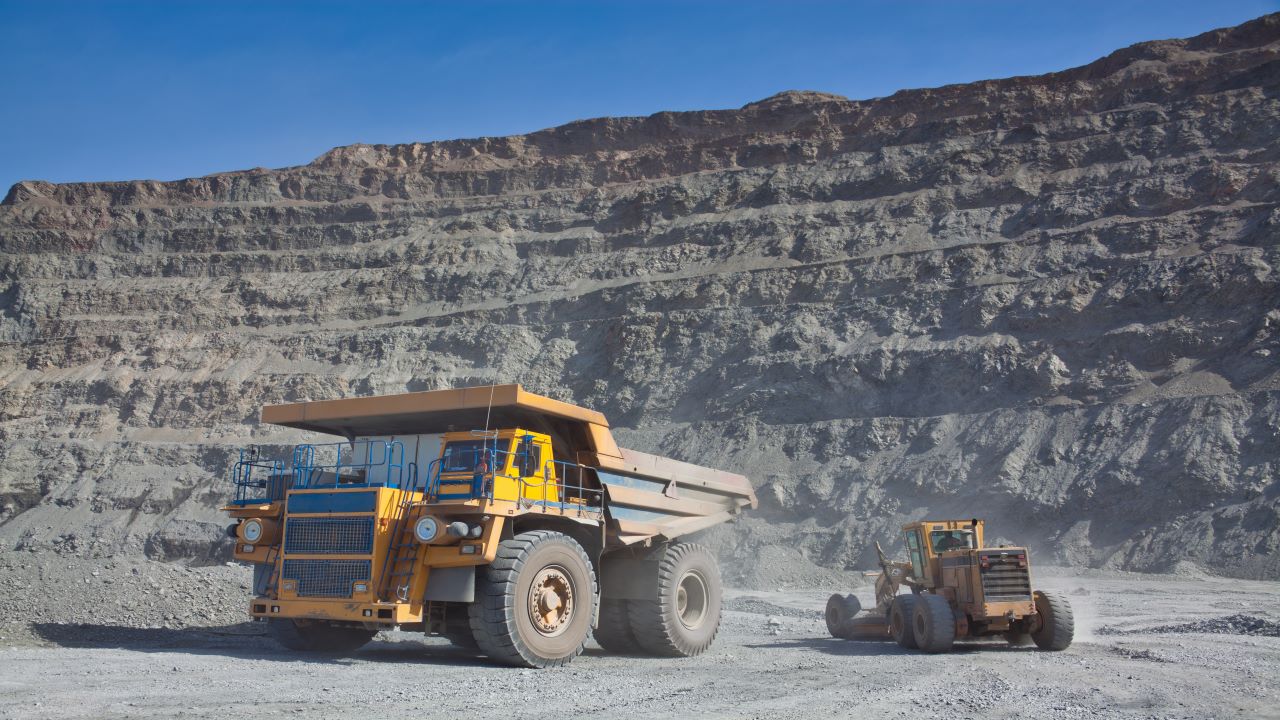 The Castle Mountain phase two expansion project will incorporate off-road truck and shovel open-pit mining operations. Image courtesy of RobSt/Shuttertock.
The Castle Mountain gold project is an open-pit gold mining operation in California, US. Canadian gold mining company Equinox Gold owns the project through its indirect wholly owned subsidiary NewCastle Gold.
The project achieved its first gold pour in October 2020 as part of the phase one operation while commercial production was announced in November 2020. The existing mining operation includes a run-of-mine (ROM) heap leach facility with a production capacity of 12,700 tonnes per day (tpd).
The company will focus on expanding run-of-mine (ROM) heap leaching during the phase two expansion, which will also include the milling of higher-grade ore to increase the annual production to an average of 218,000oz.
A feasibility study for the expansion was completed in February 2021. The Castle Mountain phase two expansion project is estimated to have a mine life of 14 years.
Castle Mountain phase two expansion project location and geology
The Castle Mountain gold mining project is located in the historic Hart Mining District, at the southern end of the Castle Mountains in San Bernardino County, California. The project site is located approximately 100km south of Las Vegas, Nevada, near the Mojave National Preserve and Castle Mountains National Monument.
The basement rocks of the Castle Mountains belong to the Proterozoic metamorphic and plutonic rocks, overlain by pre-volcanic sediments, and Miocene sedimentary and volcanic rocks. The metamorphic Proterozoic basement rocks are dominated by a massive sequence of biotite schist, biotite gneiss, and meta-granite. A Proterozoic sedimentary sequence of conglomerate with lesser sandstone overlay the local basement rocks.
Castle Mountain mineralisation and reserves
Mineralisation at the Castle Mountain Project is classified as a low-sulfidation epithermal gold deposit. Epithermal gold mineralisation is mainly found in the Castle Mountains Volcanic Sequence (CMVS) host rocks and the structure and associated rock porosity-permeability characteristics are considered the first-order control on gold distribution.
Gold mineralisation is generally associated with Silica alteration and iron oxide minerals. The dominant gold-bearing minerals within the deposit are gold and electrum.
The proven and probable mineral reserves at the Castle Mountain phase two expansion project were estimated at 4.2Moz grading 0.51 grams per tonne (g/t) of gold (Au) as of March 2021.
Mining method at Castle Mountain phase two expansion project
Phase two mine production schedule for the Castle Mountain mine will involve the mining of 213.4 million tonnes (Mt) of ore to the ROM heap leach and 16.1Mt of ore to the mill. The phase two expansion project will utilise conventional off-road truck and shovel open-pit mining operations.
Phase two expansion of the mine will involve nine phases of open-pit mining from five pit areas, namely JSLA (three phases), Jumbo, Oro Belle, East Ridge (two phases) and South Domes (two phases) with a strip ratio of 2.54:1. Mining operations will start at JSLA backfill and terminate at South Domes.
The pre-strip will commence in the fourth year and transition to operator-owned mining services before the fifth year. Operations will increase in the fifth year and the full phase two mining production will commence in the sixth year, coinciding with the start of the fully expanded processing facilities.
Mineral processing at Castle Mountain
The ROM ore will undergo leaching with a dilute cyanide solution using a drip irrigation system to produce a pregnant leach solution, which will then be pumped to a carbon-in-circuit (CIC) comprising two trains of five cascading carbon columns to recover gold.
The mill ore will be fed to a two-stage crushing plant while a batch gravity concentrator will be used to treat a part of the grinding circuit circulating load to recover gold. The concentrate will be processed in a batch intensive leach reactor (ILR). The cyclone overflow will be introduced to a pre-leach thickener before being pumped to a hybrid leach/carbon-in-leach (CIL) circuit to extract gold.
The leached slurry from the leach/CIL circuit will be transferred to a cyanide recovery thickener and flocculant will be added to settle solids to produce a thickened product comprising 60% solids. The thickened product will be treated in a cyanide destruction process.
The carbon handling circuit will handle carbon from both the heap leach CIC circuit and the mill-CIL circuit in separate batch processes. The resulting pregnant solution from the two circuits will undergo electrowinning and refining to produce the final gold dore bars.
Infrastructure at Castle Mountain phase two expansion project
The project site is accessible via Interstate US-95 from Las Vegas to Nevada State Route 164, which intersects the unpaved Walking Box Ranch Road west of Searchlight, Nevada.
The phase two expansion will require 10MW of power, which will be provided by a connection to the grid at an existing substation near Searchlight, Nevada. A new transmission line will supply power to the project site while backup power will be provided by diesel generators.
The annual water requirement for the second phase is estimated to be up to 7,192.28 litres a minute (l/min). Water supply is currently available from three historical wells that provide approximately 567.8l/min of water. Additional water for phase two is expected to be extracted from new wells.
Contractors involved
The feasibility study was prepared by M3 Engineering & Technology, which covered aspects such as mineral processing, recovery methods, process infrastructure, metallurgical testing and economic evaluation, as well as environmental and permitting studies.
Equity Exploration Consultants provided mineral resource and geological studies while Nilsson Mine Services focused on mineral reserves, pit designs, waste designs, and mining costs.
Geo-Logic Associates was responsible for heap leach pad design and water balance while Mines Group performed filtered tailings facility design and meteoric analysis.