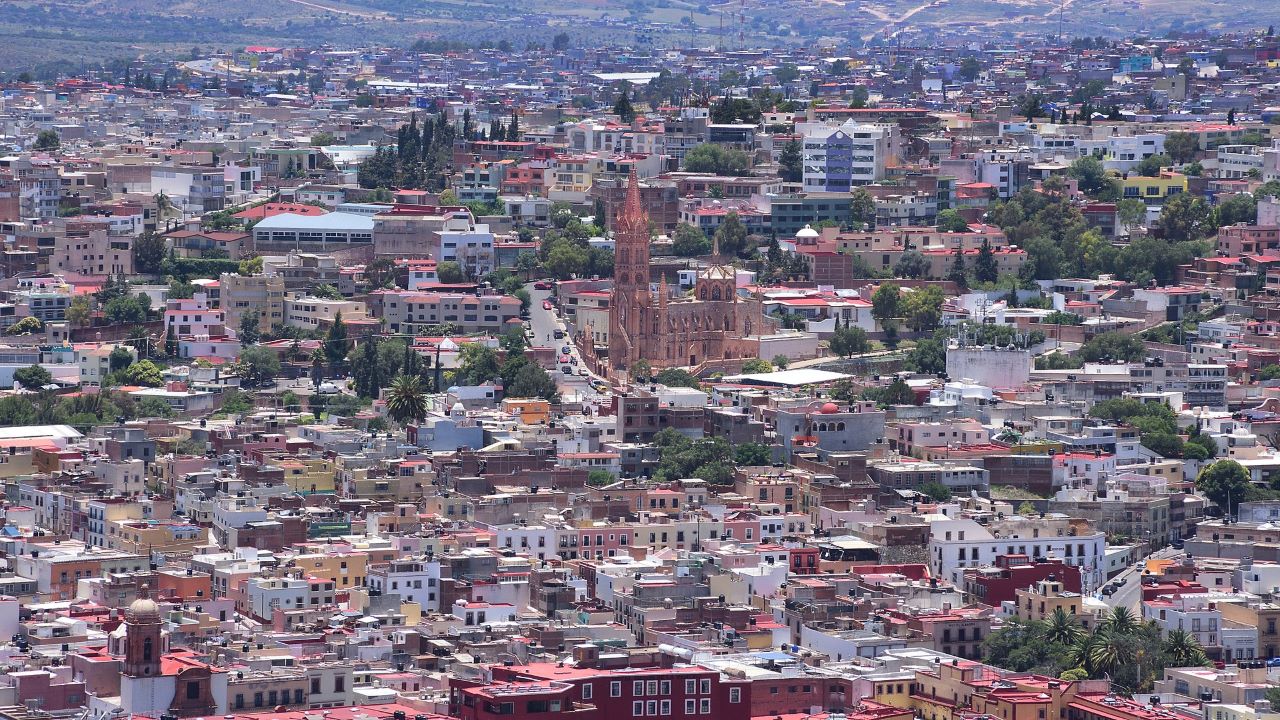 The Camino Rojo Mine is an open-pit gold and silver mining development in the province of Zacatecas, Mexico. It is fully owned by Orla Mining through its Mexican subsidiary Minera Camino Rojo.
A feasibility study (FS) for the project was announced in June 2019, while an updated FS report was released in January 2021, which increased its gold mineral reserves by 54% and expanded the life of the mine by 3.5 years.
The project is expected to produce 94,000oz of gold and 597,000oz of silver annually over its life span of 10.4 years. Earthworks at the project commenced in November 2020 and the mine is expected to begin operations by the end of 2021.
Camino Rojo mine location and geology
The Camino Rojo mine is located approximately 190km north-east of Zacatecas and 48km south-west of the town of Concepcion del Oro in the municipality of Mazapil, Mexico. The project encompasses eight mining concessions, covering an area of approximately 2,059km².
The Camino Rojo deposit is a polymetallic gold-silver-zinc-lead intrusive of clastic sedimentary rocks, surrounded by folded marine limestone uplands of Late Jurassic through Cretaceous ages. The main deposit of the Camino Rojo mine is hosted in the calcareous turbiditic sandstones, shales, and siltstones of the Caracol Formation. The host rock is underlain by siltstones and shales of the Indidura Formation.
Mineralisation and reserves
Mineralisation at the Mexican gold and silver mining project is hosted by dominant clastic strata of cretaceous submarine sediment and occurs in a series of sheeted carbonate veins, including breccia. A zone of potassic alteration with low-grade disseminated gold in pyrite envelops the veins while mineralisation at the dikes is variable.
The proven and probable mineral reserves of the Camino Rojo mine were estimated at 67.4 million tonnes (Mt), grading 0.73g/t of gold (Au) and 14.5g/t of silver (Ag) with 1.59 million ounces (Moz) of contained gold and 31.5Moz of contained silver as of January 2021.
Mining at Camino Rojo mine
The Camino Rojo mine will employ conventional open-pit mining methods of drilling, blasting, and loading with hydraulic shovels and wheel loaders throughout the year with a strip ratio of 0.92 (waste to ore). The current mine plan will result in approximately 5Mt of low-grade material that will be stockpiled and processed towards the end of the mine life.
"The project is expected to produce 94,000oz of gold and 597,000oz of silver annually over its life span of 10.4 years."
The mining fleet will be complemented by rubber-tired dozers, track dozers, motor graders, and water trucks.
Mineral processing
The processing plant is expected to have a capacity of 18,000 tonnes per day (tpd). The run of mine (ROM) ore will undergo crushing using a two-stage closed crushing circuit, including a primary jaw crusher and secondary standard cone crushers. The final crushed product size of 80%, passing 28mm, will be stockpiled before being introduced into the leaching circuit.
The leaching circuit will use a drip irrigation system to apply the leach solution. The gold and silver-bearing pregnant leach solution from the leaching circuit will be transferred to a pregnant solution pond and pumped to a Merrill-Crowe recovery plant. The pregnant solution from the recovery plant will be filter pressed to further remove suspended solids before being introduced into a vacuum tower for oxygen removal.
The gold and silver contained in the deaerated pregnant solution will be mixed with ultra-fine zinc to produce precipitates of gold and silver, which will be collected by precipitate filter presses. The barren leach solution from the precipitate filter presses will flow to a barren solution tank before undergoing further leaching.
The precipitates of gold and silver will be processed in the refinery by treating them in an electric mercury retort. A fume collection system will be used to dry and remove mercury content. The precipitate will then be mixed with fluxes and transferred to an induction smelting furnace to produce the final doré product.
Project infrastructure
The Camino Rojo property is accessible via the paved four-lane Mexican Highway 54 and Route 62, which is a secondary paved highway. A private road leading to the mine property will be constructed approximately 250m northeast of the intersection of Highway 54 and Route 62.
The power supply required for the project will initially be generated onsite, using two diesel generator units of 2,500ekW each with an additional generator on standby. The mine will later receive power from the regional grid via a new powerline that is estimated to be available from the second year of operations. Water supply will be sourced from production wells within the property. A reverse osmosis water treatment system will be used to produce potable water. A 30-people accommodation camp is located in San Tiburcio with single and multi-room layouts, which will be expanded once construction activities begin.
Contractors involved
The feasibility study, including the updated feasibility study for the project, was prepared by Kappes Cassiday and Associates (KCA) and supported by Independent Mining Consultants (IMC), Resource Geosciences Incorporated (RGI), John Ward Groundwater Consultant, Barranca Group, Piteau Associates Engineering and HydroGeoLogica (HGL).