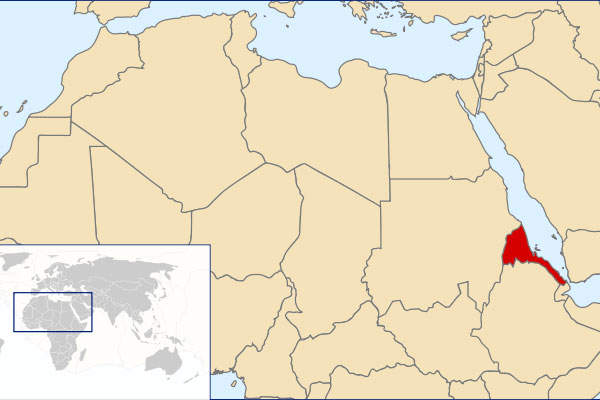 The Asmara copper-zinc-gold-silver project is located near Asmara, Eritrea. Image courtesy of Sémhur.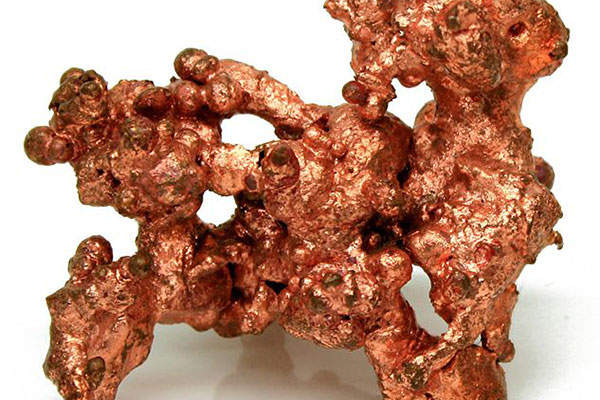 The Asmara project will produce approximately 65Mlbs of copper, 184Mlbs of zinc, 42,000oz of gold, and 1Moz of silver during the first eight years of operation. Image courtesy of Materialscientist.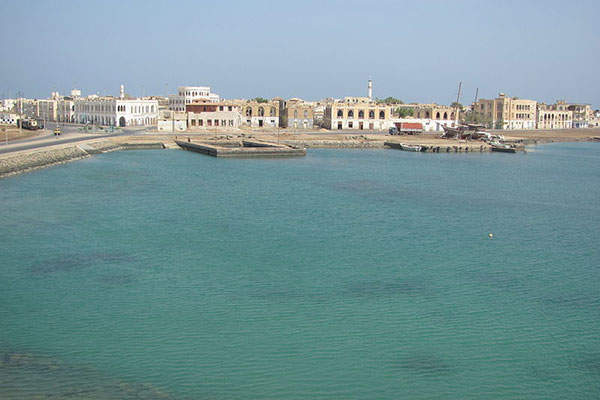 The DSO, copper concentrate, gold and silver by-product, and zinc concentrate produced at Asmara will be transported and shipped through the port of Massawa. Image courtesy of Reinhard Dietrich.
The Asmara project is an advanced-stage, copper-zinc-gold-silver project located near Asmara, the capital city of Eritrea, Africa. The project encompasses four advanced deposits, namely Debarwa, Emba Derho, Adi Nefas and Gupo, and two pipeline deposits Adi Rassi and Kodadu.
The feasibility study for the project was finished in May 2013 and the social and environmental impact assessment (SEIA) was submitted to the ministry of energy and mines in January 2015. Mining licence is expected to be obtained in the second quarter of 2015.
At full production, the mine is predicted to produce an annual average of 65 million pounds (Mlb) of copper, 184Mlb of zinc, 42,000oz of gold and one million ounces of silver during the first eight years. The mine life is estimated to be 17 years.
"Asmara Mining Share Company (AMSC), a joint venture between Sunridge Gold and the Eritrean National Mining Corporation (ENAMCO), owns the project."
Asmara Mining Share Company (AMSC), a joint venture between Sunridge Gold and the Eritrean National Mining Corporation (ENAMCO), owns the project. Sunridge owns a 60% share in AMSC, while ENAMCO owns the remaining 40%.
Asmara mine development plan
The project is planned to be developed in three phases. Under Phase 1A, mining operations are expected to begin at Debarwa in October 2015 and first shipment of direct shipping ore (DSO) is expected to be made through the port facility at Massawa in the second quarter of 2016.
Phase 1B will include the gold heap-leach operation of near surface gold ore. Under Phase II, supergene copper ores will be mined from both Debarwa and Emba Derho and processed at a central flotation plant at Emba Derho at a nominal rate of two million tonnes per annum (Mtpa). The final copper concentrate and the gold and silver by-product will be shipped through the Port of Massawa to smelters.
Full production is anticipated to be achieved in Phase III, which will include the processing of primary copper and zinc ores from Debarwa, Adi Nefas and Emba Derho deposits at the Emba Derho flotation plant. The final copper concentrate with gold and silver by-product and zinc concentrate is also proposed to be shipped through the Port of Massawa to smelters.
Asmara project geology and mineralisation
The project area is located within three licence areas, namely Adi Nefas, Medrizien and Debarwa, extending more than 111km².
The Emba Derho deposit is characterised on surface by a prominently outcropping gossan measuring approximately 800m east-west by 220m north-south.
Mineralisation at Emba Derho extends over a strike length of 1,250m and a width of 850m. The Adi Nefas deposit occurs as an elongated north-northeast trending steeply east dipping massive sulphide layer, and is hosted within an upright bimodal sequence of metavolcanic and derived metasedimentary rocks.
High grade gold mineralisation at Gupo occurs in crystallised, coarse-grained pyrite within quartz veins and lower-grade gold mineralisation is found in medium-to-coarse grained pyrite.
The Debarwa deposit consists of three mineralisation zones, including a surface oxide gold zone, a supergene zone underlain by a copper-rich primary sulphide zone, and a thin, precious metals-enriched transition zone.
Asmara mine reserves
The proven and probable reserves at Asmara project are estimated to be 56.58 million tonnes (Mt).
Mining and processing of ore at the Asmara project
Conventional open pit mining method, using trucks and shovels, will be employed at the Emba Derho, Debarwa and Gupo open pits. The Adi Nefas underground deposit is proposed to be developed by using a long-hole bench retreat method.
---
---
Nueva Esperanza silver and gold mine owned by Kingsgate Consolidated (KCN) is located in northern Chile, South America.
---
The Adi Nefas underground mine is proposed to produce ore at a rate of 400,000t/y and will be accessed through a single decline, which will also serve as an intake airway.
The proposed Asmara process plant will be located at the Emba Derho site, and will be the only treatment facility for all of the deposits. It is expected to process 200,000t/y of copper-rich DSO, 1.4Mtpa of fresh oxide / transition ore, 2Mtpa of fresh supergene ore and 4Mtpa of fresh primary ore.
The plant will be built in three phases, with the first phase involving the installation of heap leach and DSO plant. The second phase will consist of a flotation process plant with an initial throughput of 2Mtpa, which will be upgraded to 4Mtpa in the third phase.
Proven heap leach and carbon in solution (CIS) technology will be employed to recover gold and silver from the oxide and transition ore. Sulphide copper and zinc concentrates will be recovered using sulphide flotation process technology, while DSO will be treated at the heap leach plant utilising a comminution circuit.
Infrastructure facilities
Power for the mine is proposed to be generated onsite using a combination of diesel and medium-fuel oil generators. Water will be sourced from rain water ponds and recycled within the plant.
Key players involved with the Asmara mine development
Endeavour Financial was appointed as the financial adviser for the project. SENET prepared the technical report for the project, while Snowden Mining Industry Consultants prepared the updated resource estimate for the Emba Derho deposit.