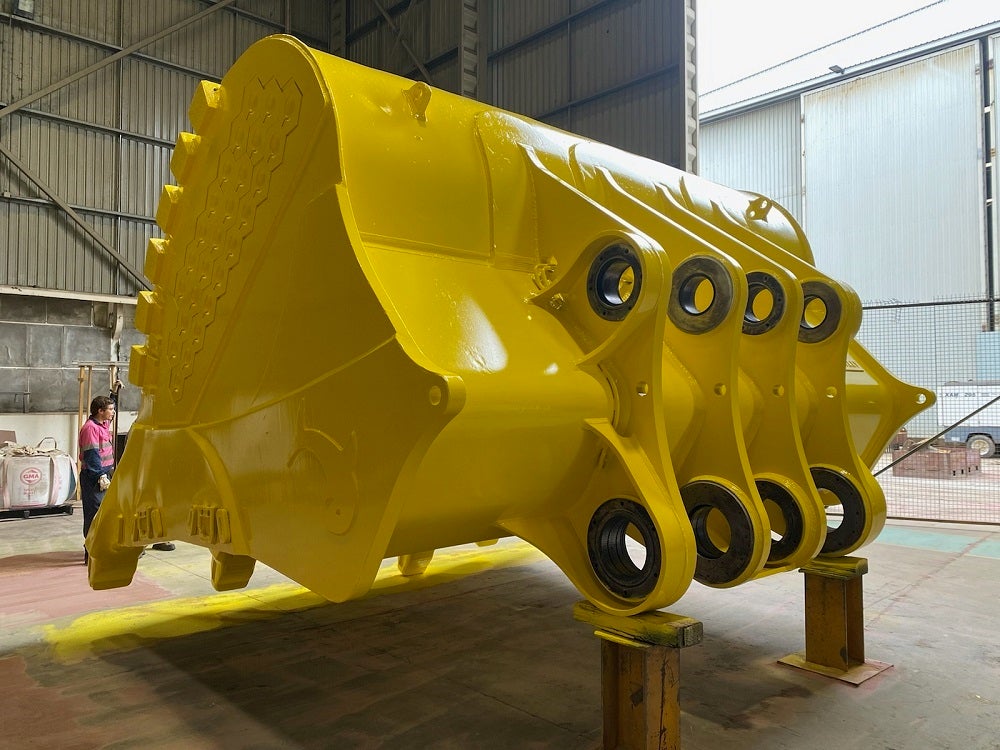 In a world-first, made, and developed in Australia A&I Coatings has launched the first Isocyanate Free Polyurethane Coating called VITRETHANE 650.   Utilising patented technology, Vitrethane 650 is considered a major world-first breakthrough in the coating industry and an advancement of protective coatings specifically used in new builds, major repairs, and maintenance of surface and underground mining equipment.
A&I Coatings' research and development team have been working on the Vitrethane 650 project for 18 months now, engineering the optimum formula that is suited to the harsh environment of the mining industry.
Vitrethane 650 is a premium-quality two-pack Isocyanate-Free Polyurethane Topcoat. Utilizing full polyurethane technology and curing without the use of harmful isocyanates, makes Vitrethane 650IF a safer, better, and more durable coating than conventional Isocyanate free coatings.
Vitrethane 650 is available in a high gloss, semi-gloss and satin finish and is a versatile Polyurethane topcoat with exceptional durability and weathering performance.
Available in an unlimited colour range, including fleet, construction agricultural and earthmoving machinery colours. Vitrethane 650IF has colour and gloss retention, and chemical resistance equal to a high-quality polyurethane.
Vitrethane 650 is engineered to eliminate the exposure to the harmful isocyanates found in polyurethanes and is creating a pathway to a sustainable future for both the workplace and the environment, reducing workplace risks and negative health side effects when exposed to the harmful isocyanates in polyurethane coatings.
Vitrethane 650 Isocyanate Free Coatings exhibit all the characteristics and features of a high-performing polyurethane coating, including:
Flexibility
Weathering performance
Chemical resistance
Abrasion resistance
Adhesion resistance
By displaying the desired balance of mechanical properties, such as flexibility, impact resistance, surface hardness, toughness, and adhesion, VITRETHANE 650 Isocyanate free coatings can go above the service requirements for a specific application and withstand adverse effects of damages.
Compared to current coatings used on mining equipment that are designed and built for the toughest mining applications such as mining truck body systems, bulldozers, and excavators to name a few, VITRETHANE 650's resistance to adverse damages such as reverse impact is critical to achieving the best value from the haul truck and the truck body.
Added to the multiple benefits and features of VITRETHANE 650 compared to its other Isocyanate free counterparts, VITRETHANE 650 also has a very low odour, which helps to reduce the concentration of contaminants in the air, reducing the impact on the air quality.
Companies and applicators can be assured they can safely use a polyurethane coating, knowing that there is no risk of exposure to harmful chemicals to employees, and not have to compromise on the quality when using an inferior coating.