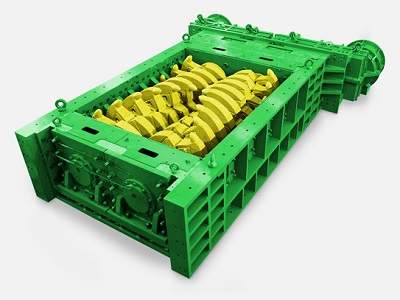 Sizer technology is the latest innovation in the crushing industry providing a compact and efficient way of comminution, both in underground and open pit operations. MMD currently processes over 80 different minerals in more than 70 countries worldwide for primary, secondary or tertiary crushing operations.
We have developed a range of Sizers; from 200 series through to 1500 series with an array of unique changeable tooth profiles and options, to efficiently deliver the product size and throughput you require.
Our experts are available to discuss and select the most suited machine for your project.
High-capacity and compact
The unique breaking action processes material quickly and efficiently, resulting in high-production capacities and compact machines.
Material: medium / hard limestone
Capacity: 1,000TPH
Infeed size: 750mm
Product size: 250mm
All machines are shown at the same scale.
Accurately sized product / minimal fines
The MMD Sizer controls the product size in all three dimensions while minimising the generation of dust and fine material.
Shock protection
All MMD Sizers incorporate shock protection, preventing the machine from sustaining damage by steel or other unbreakable material.
Minimal support structure
The MMD Sizer requires very little supporting structure, providing high installation flexibility in fixed, semi-mobile or mobile units, whether mounted on a new installation or retrofitted onto an existing one.
Safe automated operation
The Sizer is designed to deliver simple operation and maintenance to promote a safe working environment. The Sizer can be remotely controlled and monitored and is also available fully automated to ensure continuous optimal performance.
Reject facility
The deep scroll action inherently provides all MMD Sizers the ability to automatically reject oversize material.